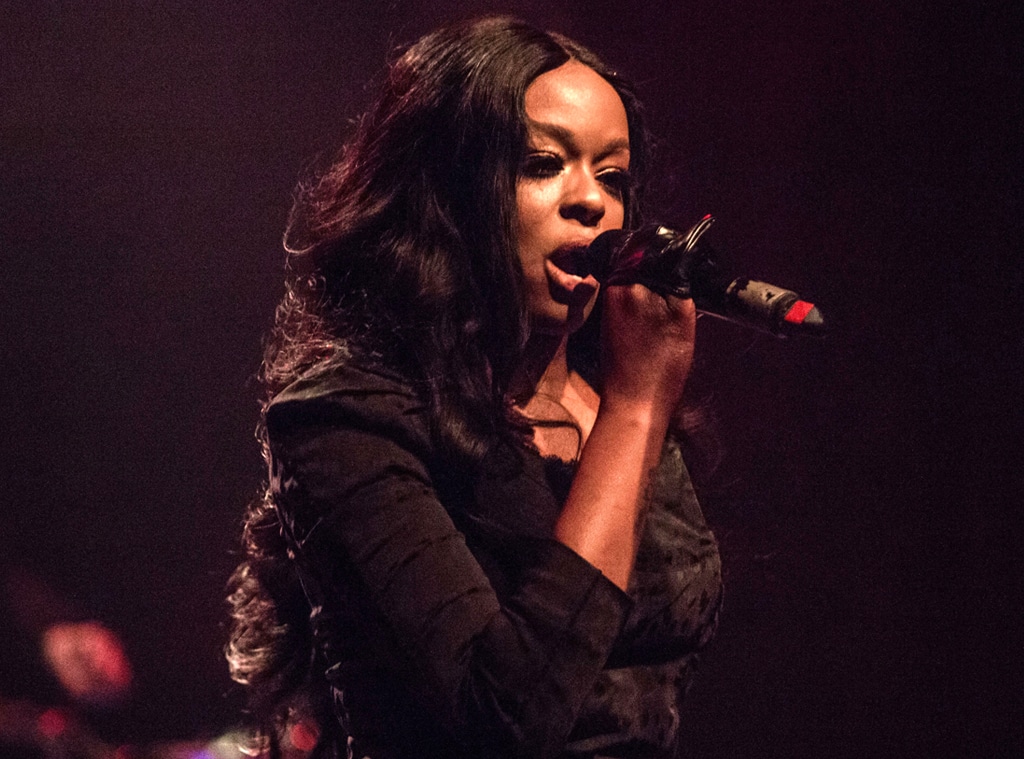 Bobby Singh/Shutterstock
Note: The following story contains sensitive information that may not be suitable for all readers.
Fans are expressing concern over Azealia Banks. On Saturday, August 8, the 29-year-star took to Instagram Stories with a series of cryptic messages that worried her thousands of followers.
"Yea, I think I'm done here. This pandemic, extreme lack of social interaction, no intimacy, combined with constant public ridicule is making life harder than its worth. I think I will end my tenure here on earth soon," she captioned her first post.
"I'm not begging for attention or asking for sympathy/empathy," she continued. "I'm just ready to go. Peacefully of course. I will document my last times and release a film for you all to finally understand me, from my perspective... My soul is tired. I'm ready to go."
The rapper also asked that her followers give her some space during this time. "Please don't bombard me with messages. I am not in pain. I am at peace," she wrote.
Additionally, Banks uploaded audio of herself talking and explained that a friend had stopped by to do a welfare check on her. "I'm fine. I promise you I'm fine. I'm not scared," she shared.
"My decision is made. I'm just gonna really try to push through these next couple of months...," she added. "I'm gonna, like, start looking for voluntary euthanasia options. Because, you know, I don't have any more defense. I don't."
Banks also said she didn't want to be someone "people continue to make fun of" anymore.
On Sunday, August 9, the rapper gave insight into her wellbeing and said she needs her "time and some space" to figure things out. She also noted that she's going to "try to get whatever is inside out and shake that s--t off."
"I really need to lighten my load, so I can make sense of things," she expressed.
In light of the 29-year-old singer's Instagram Stories, fans offered their love and support. "I pray for Azealia Banks. She's never been given the same grace and that can become exhausting for anyone," one Twitter user shared.
Another person wrote, "Just saw why Azealia Banks is trending and I'm praying someone close to her gets her some help before she harms herself. Black women are afforded little to no grace when dealing with mental health challenges and she certainly deserves our support."
Watch:
Ariana Grande, Justin Bieber & More Open Up About Mental Health
"I really hope that Azealia Banks is covered/protected in this moment. Black women with mental illness genuinely do not get the same grace/empathy as others do. She deserves a healthy life where she doesn't feel this pain," another user expressed.
"I hope Azealia Banks has some love around her right now," one Twitter user shared. "She supremely talented & despite the things she's said, she's still deserving of grace & sympathy."
Another person said, "Anyone subliminally threatening suicide is a call for help, no matter what their public perception is. Pray for Azealia Banks."
E! News has reached out to Banks' reps for comment and has yet to receive a response.
If you or someone you know needs help, call 988 to reach the Suicide and Crisis Lifeline. You can also call the network, previously known as the National Suicide Prevention Lifeline, at 800-273-8255, text HOME to 741741 or visit SpeakingOfSuicide.com/resources for additional resources.