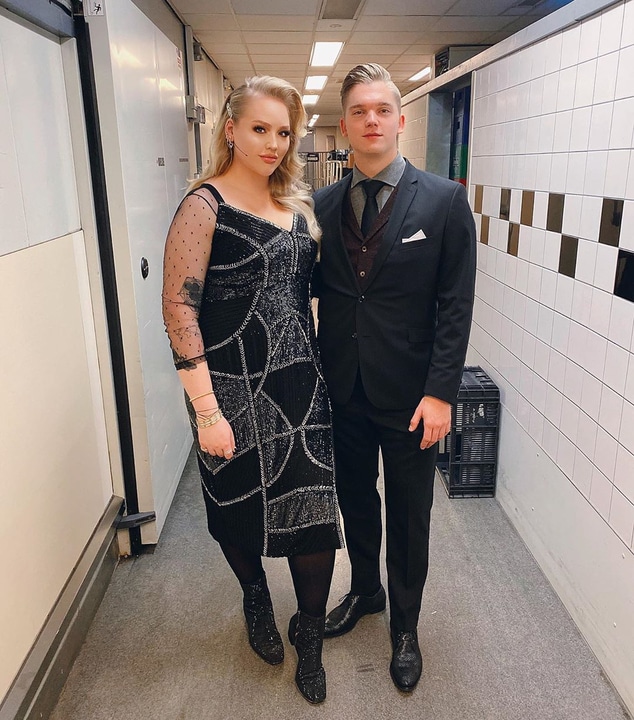 Instagram
YouTube star Nikkie de Jager, whose known as Nikkie Tutorials online, shared the news that she and her fiancé, Dylan Drossaers, were robbed at gunpoint over the weekend.
On Saturday, August 8, the beauty influencer addressed the incident in a statement posted on Twitter and Instagram. In her message, Nikkie explained that she and Dylan were "attacked' in their Netherlands home.
"Earlier today one of my biggest nightmares became reality when we got robbed under gun point at our own home," her statement read. "Dylan and myself got attacked but physically we're okay. Mentally it's a whole other story."
"I'm writing this message for now to let you know that we are 'okay' and safe. Thank you for understanding as I take the next couple of days to myself," she closed.
At this time, it's unclear what caused the incident and if anything was taken from the couple's home.
On Saturday, the East-Brabant police issued a statement on Twitter and confirmed that a robbery occurred in Uden, where Nikkie and Dylan live.
According to law enforcement's tweet, which was written in Dutch and has been translated to English, there were at least three suspects who fled the scene in a beige car toward the A50 motorway. Moreover, police revealed that one person "suffered injuries," however, they didn't specify who. 
E! News has reached out to the local authorities and has yet to receive a response.
Soon after Nikkie shared the news, her messages were filled with an overwhelming amount of support from fellow beauty gurus, influencers and fans.
Tyler Oakley commented, "i'm so sorry this happened to you. sending you peace & love." Smokey Glow added, "Sending you so much love. take care of yourself."
"Oh my god Nikkie I am SO SO SORRY this happened to you. This is absolutely so horrifying and I am SO glad you are safe," Raw Beauty Kristi shared.
Nicole Concilio expressed the same sentiments and replied, "Nikkie I am so incredibly sorry this happened and I'm sending so much love and healing."
Watch:
Katherine Schwarzenegger Welcomes First Child With Chris Pratt