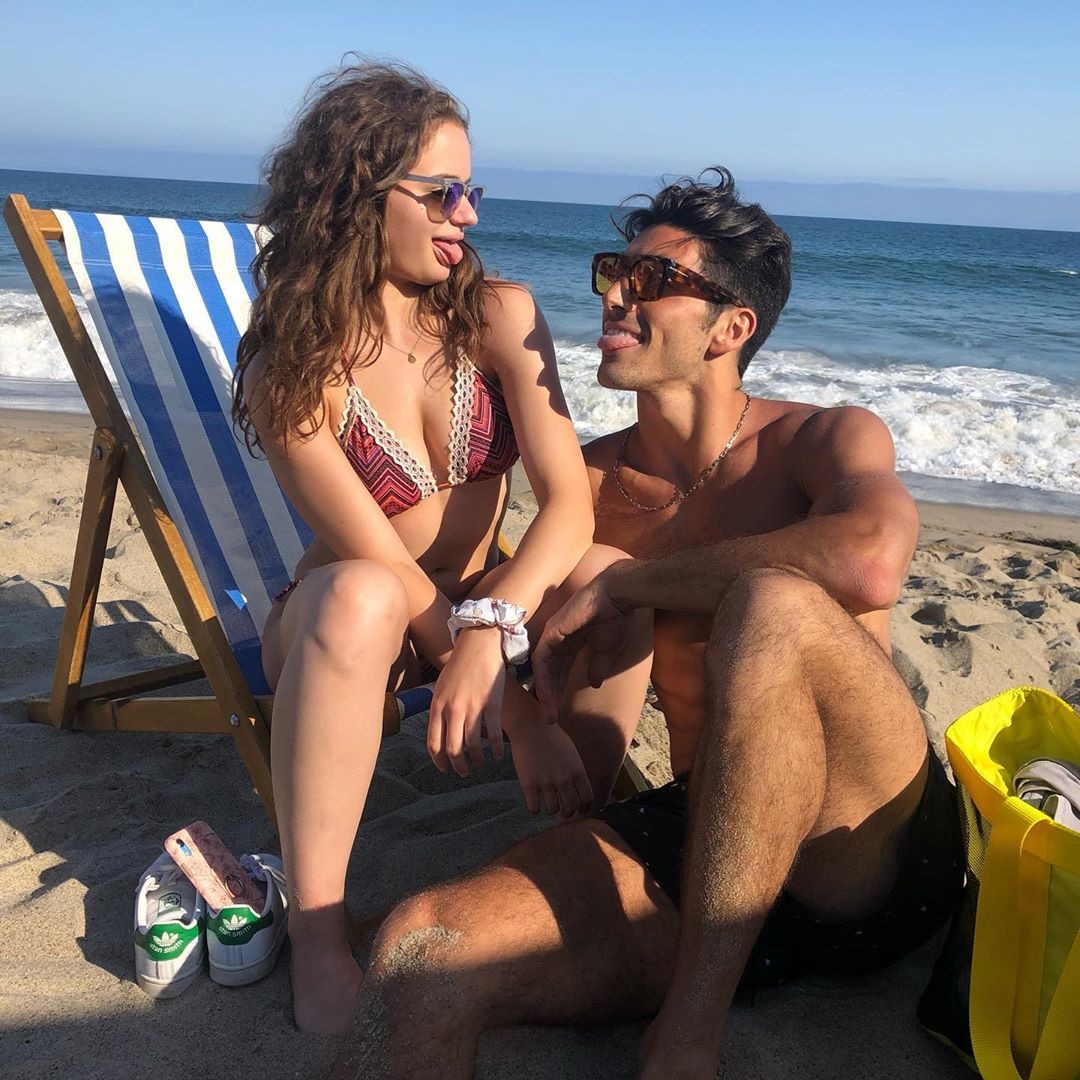 Instagram
Are they or aren't they dating?
That's the question pop culture fans have been asking as they continue to follow Kissing Booth 2 co-stars Taylor Zakhar Perez and Joey King on social media. 
In a new interview, Taylor opened up about their friendship that has grown far beyond any movie set. But as for as the relationship being romantic? Not so fast!
"I love her. I love her dearly. I'd do anything for her," he shared with Entertainment Tonight in an interview published Wednesday, Aug. 5. "We're not dating. I'll end it with that."
So where did all these rumors come from?
Besides the fact that Netflix fans fell in love with the twosome's chemistry in The Kissing Booth 2, Instagram photos prove these co-stars are friends off screen. When Joey turned 21, Taylor was part of the birthday celebrations and posted a heartfelt message online.
"Honestly I could write about this woman all day. She is the reason I joined the KB2 family, she welcomed me with open arms and love, she supported me, she pushed me, she made me laugh (like pee my pants laughter and had to check my underwear), she inspired me to be a better actor, she shared her family with me, THE LIST GOES ON," he wrote online. "Grateful for you forever."
Watch:
Popular '90s Black Sitcoms Coming to Netflix
And since filming wrapped on The Kissing Booth 2, the pair's friendship continued into quarantine.
"When we got back to Los Angeles we just kept hanging out. We live really near each other," Taylor explained to ET. "And then the quarantine hit and we kinda just needed someone to trust during that time, like, 'OK, I know you're not going out. I know who you're seeing.' So we just became really close."
Taylor continued, "Last weekend we went to celebrate her birthday and a friend of mine's birthday. We just went together and had a good time."
For those still curious to see more of this dynamic duo, The Kissing Booth 2 is now streaming on Netflix.