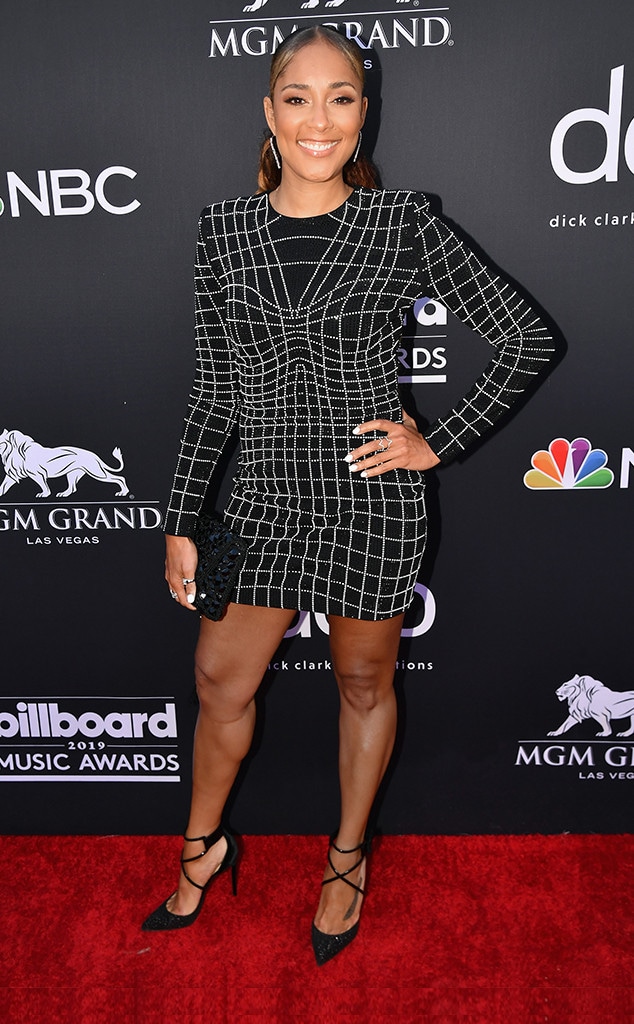 Jeff Kravitz/FilmMagic for dcp
Amanda Seales said she left The Real to protect her "spirit."
The Insecure star stated on Instagram Live that she left the talk show after just six months because she felt she wasn't being true to herself or the Black community. "I left The Real because it was breaking my spirit... I was being asked to not talk about certain things that felt like a betrayal to my people and to me as a person," she explained to the comedian Godfrey.
Amanda continued, "On top of that, I didn't want to be somewhere where I felt like people weren't being honest with me, where people felt scared of me because of my Black womanness."
She expressed concern over one alleged occasion when a white female producer was assigned to help her with the Smart, Funny and Black segment of the show. 
The actress explained she was dismayed by the choice because there were three females and one male producer, all of whom were Black and more equipped to produce the segment. "You assign the different segments to people who are going to be able to produce it to the best of their ability. It's like if we were doing a segment on the Sabbath dinner, [and] she was the one Jewish person on staff, she should be in charge of that segment because she has the most expertise on that," she said. 
Watch:
Tamera Mowry Drinks Twin Sister Tia's Breast Milk
In June, Seales confirmed she didn't renew her contract because of her perception that Black voices weren't being amplified enough on the show. "My contract is up at The Real and I did not renew it because it doesn't feel good to my soul to be at a place where I cannot speak to my people the way they need to be spoken to and where the people who are speaking to me in disparaging ways are not being handled," she said at the time, according to NBC News. "I'm not in a space where I can, as a full Black woman, have my voice and my coworkers also have their voices and where the people at the top are not respecting the necessity for Black voices to be at the top too."
Tamera Mowry also left The Real this year, citing "new opportunities." 
Loni Love, Adrienne Bailon and Jeannie Mai remain the hosts of the show, which has earned two NAACP Image Awards and a Daytime Emmy since its 2013 premiere. 
E! News reached out to WarnerBros. for comment but have not heard back.