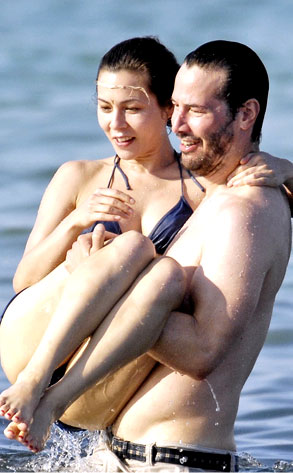 SP/X17online.com
He may have just finished shooting The Day the Earth Stood Still, but Keanu Reeves is doing anything but keeping stationary.
In fact, the actor has been on the move quite a bit lately with gal-pal China Chow—most recently in Saint-Tropez, France, where the two were spotted taking a little dip Wednesday.
Of course, this is the time of year when stars like to frolic in a state of semi-undress—as if they needed a good reason—and we get to enjoy the benefits.
Get all the action in our Summer Skin gallery!