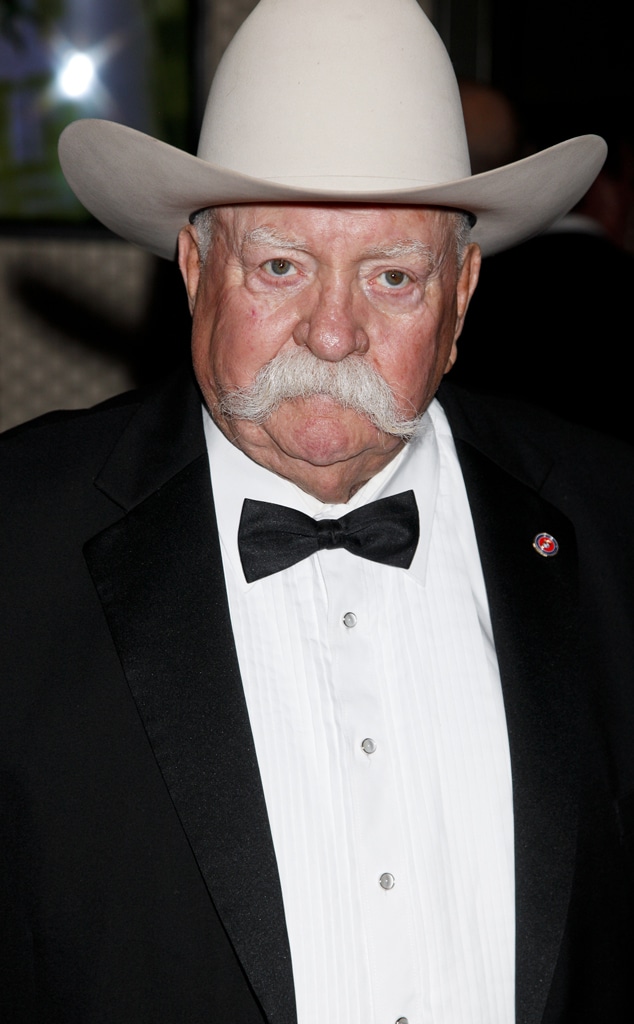 Imeh Akpanudosen/Getty Images
Hollywood has lost a star.
Wilford Brimley has died at the age of 85, E! News has learned. According to Brimley's manager, he passed away on Saturday, August 1, while he was hospitalized in St. George, Utah.
The late actor had been at the ICU, where he was on dialysis and being treated for other medical issues that weren't disclosed.
"Wilford Brimley was a man you could trust," Brimley's manager said in a statement to E! News. "He said what he meant and he meant what he said. He had a gruff exterior and a tender heart. I'm sad that I will no longer get to hear my friend's wonderful stories. He was one of a kind."
Brimley was best known for his movie roles in Cocoon, The Natural and The Thing. He also appeared on several television shows, including Our House, The Waltons and many others. Plus, he was featured in Quaker Oats commercials and quickly became synonymous with the brand.
The late actor also reached pop culture status with "The Brimley/Cocoon Line" marker.
"When Cocoon reached theaters on June 21, 1985, Wilford Brimley was 18,530 days old. This account makes note of people who have reached that age," The Brimley / Cocoon Line Twitter account explained of the concept.
For reference, celebrities like Matthew McConaughey, P. Diddy and Ben Harper recently crossed that line.
Watch:
In Memoriam: Fallen Stars of 2020
In light of Brimley's death, the Twitter account paid tribute to the late actor.
'We loved @RealWilfordB's work and we're heartbroken to hear of his passing. We were so honored that he was amused by what we do here," a message read. "The Line wouldn't have been worth mentioning if he weren't so good at making us believe in his characters. He was great, and irreplaceable."
Other stars have also shared their heartache over Brimley's death.
"Wilford Brimley was the real thing: a real cowboy, a great actor, a wonderful man. I'm going to miss you, Will. Rest in peace," John Carpenter wrote.
Stephen Colbert expressed, "RIP Wilford Brimley - so many great performances, but I'll never forget seeing him sing this surprisingly tender 'It's Not Easy Being Green.'"
Barbara Hershey said, "Wilford Brimley was a wonderful man and actor. I had the great pleasure of working with him. He always made me laugh."
"RIP Wilford Brimley, What an absolute legend. I was lucky enough to make my first movie with him," Seth Green shared. "I was only 8, but he treated me like a peer, and gave me confidence as an actor. Forever grateful for his kindness & generosity."
Brimley is survived by his wife Beverly and three sons. At this time, it's unknown if there will be a public memorial service held in the late actor's honor.