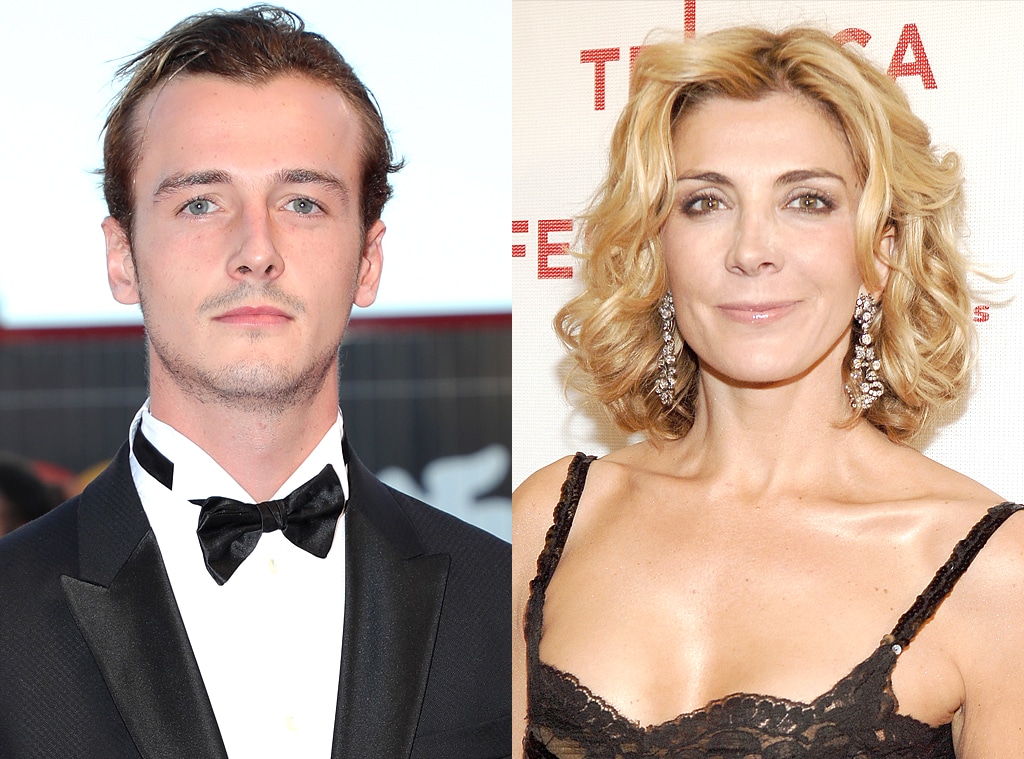 Getty Images
It's been 11 years since Natasha Richardson passed away. In a new interview for Vanity Fair, Micheál Richardson speaks about his mother and looks back at her death.
The actress died in 2009 after suffering a head injury while skiing. She was 45-years-old. Micheál was just 13-years-old at the time. 
"I think the pain was a little too overwhelming," her oldest son, now 25, recalls. "I think the mind is very powerful, and subconsciously, or unconsciously, it can protect you. That's what it did when she passed. I just pushed it aside and didn't want to deal with it."
He then adds, "I don't, even still, think that I've fully comprehended it, and that seems to be a similar journey to a lot of people I've spoken to. Fifty-year-olds who lost their parents when they were 12, 13…One day they're out gardening, and something comes over them and they just break down."
Micheál is also the son of Liam Neeson. And while he hasn't seen all of his parents' movies, Micheál does have a few favorites. When it comes to his dad's work, he prefers the 68-year-old actor's performance in Schindler's List, which earned Liam an Oscar nod. As for his mom's films, Micheál says his favorite performance, "just based off of who she is" and how he remembers her, "has to be The Parent Trap." As fans will recall, Natasha starred as Elizabeth James, designer and mother to twins Hallie and Annie (both played by Lindsay Lohan).
"That's more or less what she was like. She was this sweet, amazing mother figure—my best friend. She had these amazing, big welcomes when we'd come home or she would come home. 'Darling!'" he says while doing his best impression. "I'm so lucky because I have her captured on film."
Watch:
Lindsay Lohan Sparks "Parent Trap" Reunion Rumors
It looks like Micheál is following in his parents' famous footsteps, too by pursuing acting.
"The acting profession is about many things, and one of those is rejection," Liam explains to the magazine in an email. "If you get an audition and don't get a recall and then don't get the part and subsequently the job, it's got nothing to do with your upbringing or what schools you attended; you're rejected because of YOU; how you look, sound, the space you occupy as a human being. That is f'king tough. It's especially tough when you have another audition in a couple more hours after being rejected after that first audition, i.e., you have to get your 'mojo' back up again. So one has to be sensitive in order to do the 'work' and be able to hone that sensitivity, and yet one has to develop a 'thick skin' to not let the rejections wear you down: You have to desensitize. It's crazy."
"And yet, with Micheál, acting is certainly in his blood," Liam adds. "On his mother's side, that acting link goes back to the late 1700s!"
Micheál, who changed his surname from Neeson to Richardson two years ago in his mother's honor, is even appearing in a movie with his dad. The film, Made in Italy, is about an estranged father and son who return to Tuscany to fix up and sell the family home they inherited from the son's late mother. As they renovate the home, they are reminded of old memories. The pair also begin to patch their relationship.
When asked why he'd want to—and how he was able to—revisit the pain of loss, Micheál once again looks back at his mother. 
"I think as I get older, keeping my mom more in mind and doing things to honor her allows me to remember her and to go through the grief, and properly heal," he says. 
To read the full interview, check out Vanity Fair.