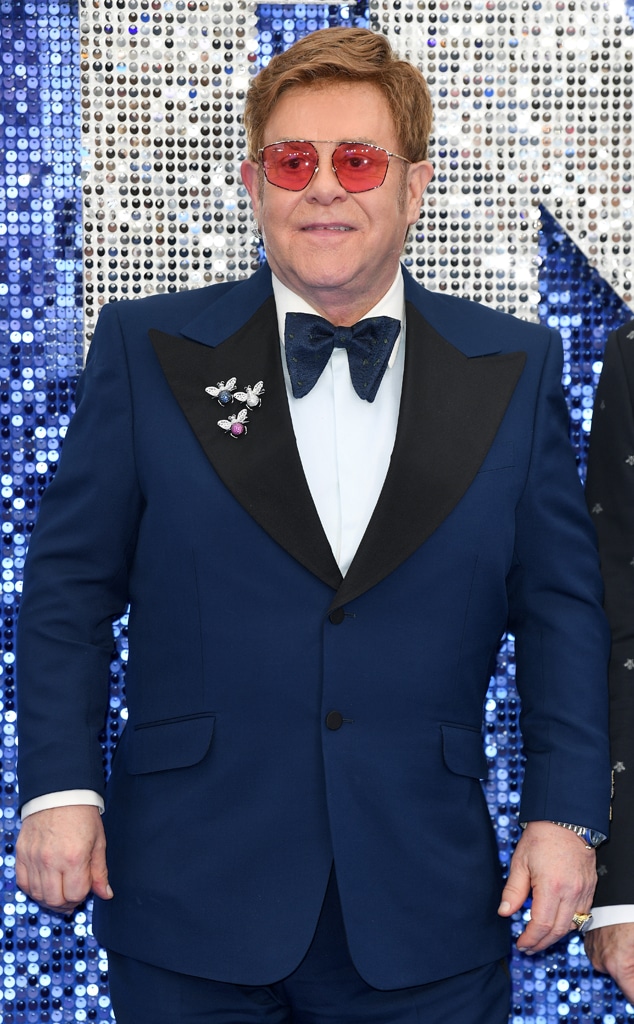 Karwai Tang/WireImage
Elton John is celebrating a major milestone. The 73-year-old singer took to Instagram on Wednesday to mark 30 years of sobriety.
"Reflecting on the most magical day having celebrated my 30th Sobriety Birthday," the five-time Grammy winner wrote alongside photos of his sobriety medallion and the gifts he received from his husband David Furnish and their kids Zachary Jackson Levon Furnish-John, 9, and Elijah Joseph Daniel Furnish-John, 7. "So many lovely cards, flowers and chips from my sons, David, friends in the Program, staff at the office and in our homes." 
John then wrote he's a "truly blessed man."
"If I hadn't finally taken the big step of asking for help 30 years ago, I'd be dead," he continued. "Thank you from the bottom of my heart to all the people who have inspired and supported me along the way." 
In the comments section, Furnish called him "my hero," and John's longtime collaborator Bernie Taupin wrote, "Bravo."
In July 1990, John checked into a Chicago hospital for treatment.
"I tried to run away twice because of authority figures telling me what to do. I didn't like that, but it was one of the things I had to learn . . . to listen," the "I'm Still Standing" singer recalled to the Los Angeles Times in 1992. "I packed my suitcase on the first two Saturdays and I sat on the sidewalk and cried. I asked myself where I was going to run: 'Do you go back and take more drugs and kill yourself, or do you go to another center because you don't quite like the way someone spoke to you here?' In the end, I knew there was really no choice. I realized this was my last chance."
John continued treatment and stepped back from his work to focus on his health.
"The smartest move I made immediately after treatment was to take an entire year off from all work," he told Variety for its "Recovery Issue" last year. "I was determined to make my recovery the only focus in my life. I completely cleared my diary for a year. Today, my best advice to people who are facing those difficult early days of sobriety is to get humble. Make recovery your absolute priority over everything else. Don't go back to work too soon. Take the time you need to learn and heal. I don't think I would still be sober today if I hadn't taken that whole year off and thrown myself into my program of recovery."
In a 2019 interview with NPR, John spoke about how he changed his life. "Until I got sober in 1990, I really hadn't grown up at all," he said. "So when I did get sober, at that point, I had a lot of catching up to do with the personality onstage, with the real person offstage. And to attain the balance in my life, I had to learn to walk again, basically. I had to learn how to function as a human being, and I really enjoyed that process. I mean, when people go to rehab and come out, they go through a difficult period, a lot of people; I never had that. I was so glad to be rid of all that crap, that, for me, to learn again and to function as a human being and learn how to participate in the human race again was just pure joy."
Watch:
Taron Egerton Reacts to Reading Elton John's Diary
During the interview, John also recalled how "great things" soon came his way. In 1992, he released The One and the following year he met Furnish. Then, he went on to write Oscar-winning music for The Lion King, which was released in 1994.
"The '90s were a great time," he told NPR. "It was like I became alive again. I functioned, and it was terrific. And I haven't stopped since then, and I've never regretted getting sober."