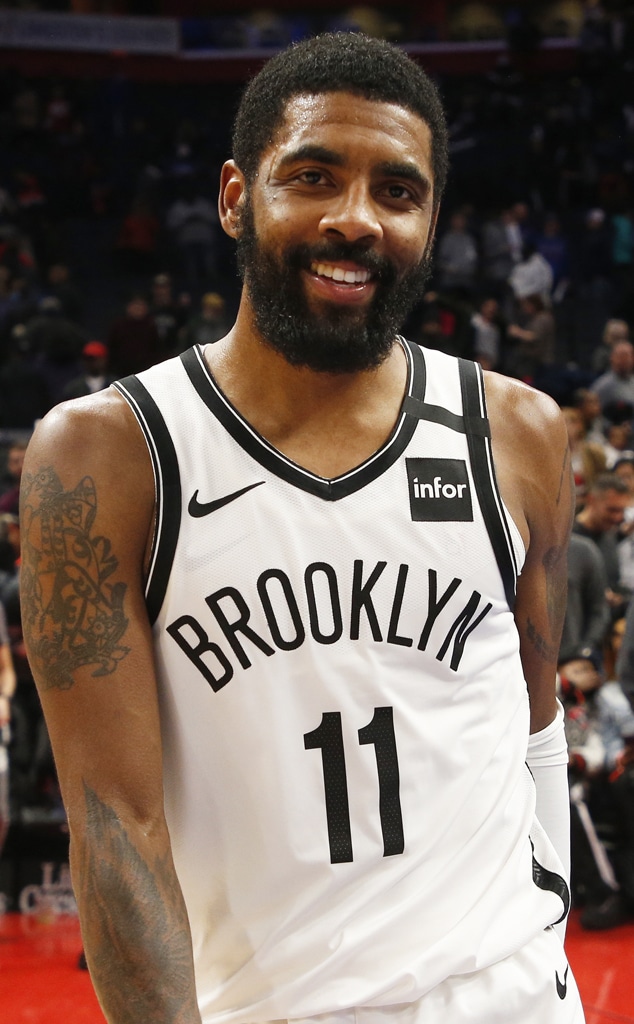 Brian Sevald/NBAE via Getty Images
Kyrie Irving's latest announcement is a slam dunk.
The Brooklyn Nets point guard is showing support for the WNBA players who have decided to sit this season out. A number of athletes have said they will not play in the WNBA's reduced season over concerns due to the coronavirus pandemic, or because they are focused on advocacy work related to the Black Lives Matter movement. 
On Monday, July 27, Kyrie announced that he is pledging $1.5 million "to supplement the income for players in the WNBA who have opted out of the 2020 basketball season." 
His commitment to helping his colleagues will be executed through his newly formed organization, The KAI Empowerment Initiative.
"The KAI Empowerment Initiative will provide funds directly to each player who meets the qualifications of the program," a statement read in the press release. "In addition, this initiative will give all WNBA players access to a comprehensive financial literacy program created by [the investment bank] UBS."
Kyrie's program is already in motion. The Brooklyn Nets player revealed he's been in touch with "several" WNBA players.
"With the help of Natasha Cloud and Jewell Loyd, I have connected with several WNBA players who have decided to play and those who have decided not to play. In these conversations, I have learned about the challenges and opportunities of their decisions and how it will impact their lives, family, and overall wellbeing," Kyrie said in a statement.
Watch:
Black Lives Matter Protests That Are Changing The World
"This platform was created to provide support for all WNBA players in hopes to relieve some of the financial strain imposed during these challenging times," he continued. "Whether a person decided to fight for social justice, play basketball, focus on physical or mental health, or simply connect with their families, this initiative can hopefully support their priorities and decisions."
News of Kyrie's program comes two days after the WBNA kicked off its 2020 season with a face-off between the Seattle Storm and the New York Liberty on Saturday, July 25.
Before playing, players from both teams held a 26-second moment of silence for Breonna Taylor, who was killed on March 13 in Kentucky by police officers that had forced entry into her home after being granted a no-knock search warrant in connection with a drug investigation.
"We are dedicating this season to Breonna Taylor, an outstanding EMT who was murdered over 130 days ago in her home," New York Liberty player Layshia Clarendon said on Saturday, per ESPN. "Breonna Taylor was dedicated and committed to uplifting everyone around her."
"We are also dedicating this season to Say Her Name campaign," she continued. "A campaign committed to saying the names and fighting for justice for Black women, Black women who are so often forgotten in this fight for justice, who do not have people marching in the streets for them. We will say her name."
For more updates and information about The KAI Empowerment Initiative, click here.