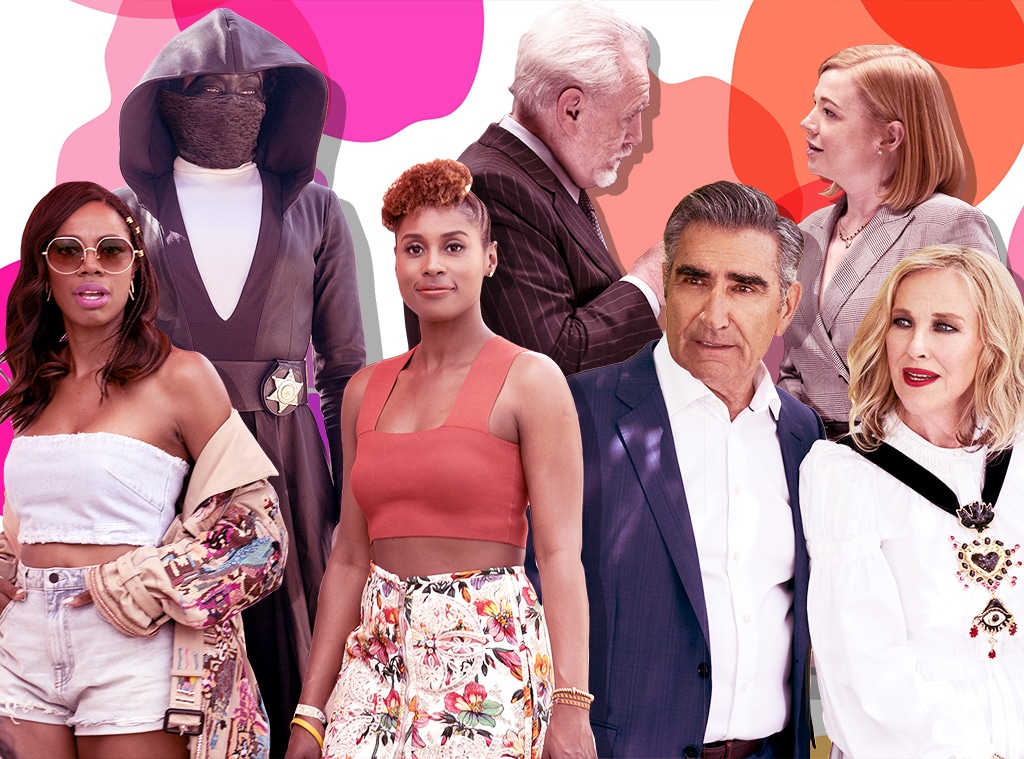 E! Illustration
It may seem strange since time no longer has any meaning, but the 2020 Emmys are just around the corner. 
Nominations will be announced on Tuesday, July 28 with this year's ceremony scheduled to take place on September 20, and no matter what, it's guaranteed to be an interesting year. Not only is it possible the ceremony will be entirely virtual due to the pandemic, but most members of the Television Academy have likely been holed up in their homes since March with ample time to watch more TV than ever. There are also more slots in multiple categories, all of which means there could be some surprising names appearing in the list of nominations. 
We wouldn't be so quick to say that the usual suspects won't be making an appearance this year, but we'd bet there are some new faces to be seen at this award show, however it ends up being broadcast. 
This is the first Emmys in a post-Game of Thrones and Veep world but there is absolutely no shortage of eligible shows. In fact, there are far, far too many deserving shows this year—both new shows making their Emmys debut, and favorites that are still killing it well into their runs. (Hello, This Is Us season 4.) 
We're not going to try to predict all the nominees in every category, but we can share what we feel are a few safe bets, along with the shows and actors whose names we hope to hear on Tuesday morning, even if it feels like chances are slim it will actually happen. We're not saying our dream nominees have no chance, but we are saying that we will be slightly surprised but absolutely delighted if they do make the list. 
The 2020 Emmy nominations will be announced Tuesday, July 28 at 8:30 a.m. PT/11:30 a.m. ET by Leslie Jones, Laverne Cox, Josh Gad, and Tatiana Maslany. 
Jimmy Kimmel is set to host the 2020 Emmys on September 20 on ABC.