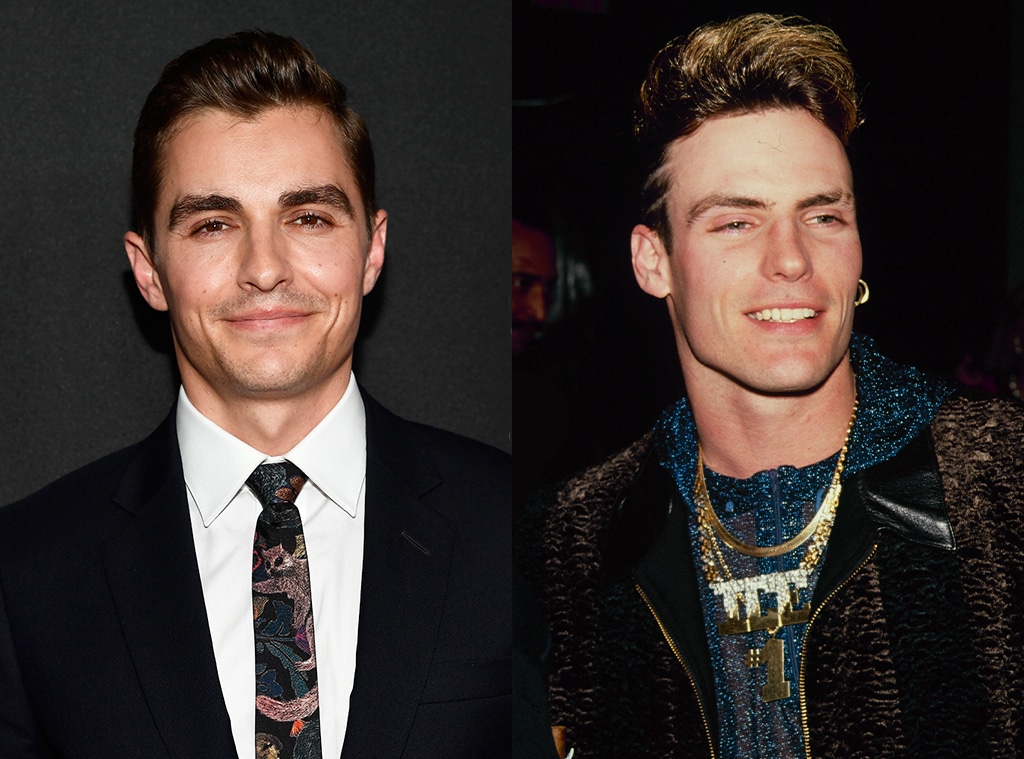 Frazer Harrison for Getty Images, The LIFE Picture Collection via Getty Images
All together now: "Ice ice baby."
Dave Franco is set to play Vanilla Ice in an upcoming biopic. The 35-year-old actor confirmed the news during an interview with Insider.
"We have been in development for a while, but we are inching closer and closer to preproduction," Franco told the outlet. 
According to People, the film, which is titled To the Extreme after the 52-year-old rapper's album, was originally revealed in 2018's The Black List and then later published in a 2019 version of Production Weekly.
"From a high school dropout selling cars in Dallas to having the first hip-hop single to top the Billboard charts with 'Ice Ice Baby,' a young Vanilla Ice struggles with stardom, extortion attempts and selling out as he makes music history," The Black List's description read. 
However, Franco hadn't spoken about the movie until now. During his interview with Insider, the Neighbors celeb expressed his hope for the biopic to be like The Disaster Artist, which he starred in alongside his brother James Franco. The 2017 film about the making of The Room earned an Oscar nomination for Best Adapted Screenplay. 
"With that movie, people expected us to make a broad comedy where we make fun of Tommy Wiseau, but the more real we played it, the funnier and heartfelt it was—that's the tone we want for this one as well," Franco told Insider.
While Franco said he doesn't know when filming will start due to the global coronavirus pandemic, he suggested he's been using this extra time to do some research, including talking on the phone with Vanilla Ice, a.k.a. Rob Van Winkle.
"Rob is such a sweet and intelligent guy, and he's been super helpful in the process of getting all the details correct and making us privy to information the public doesn't know," he said. "Just talking to him, I can't help but think about the rabbit holes I'm going to go down to get ready for the role."
Watch:
Vanilla Ice Talks "DWTS" Experience: "I'm Happy"
Franco is also getting ready for the release of The Rental, which drops via video-on-demand July 24. The movie marks his directorial debut and stars his wife and Glow star Alison Brie. 
Congratulations, Dave!