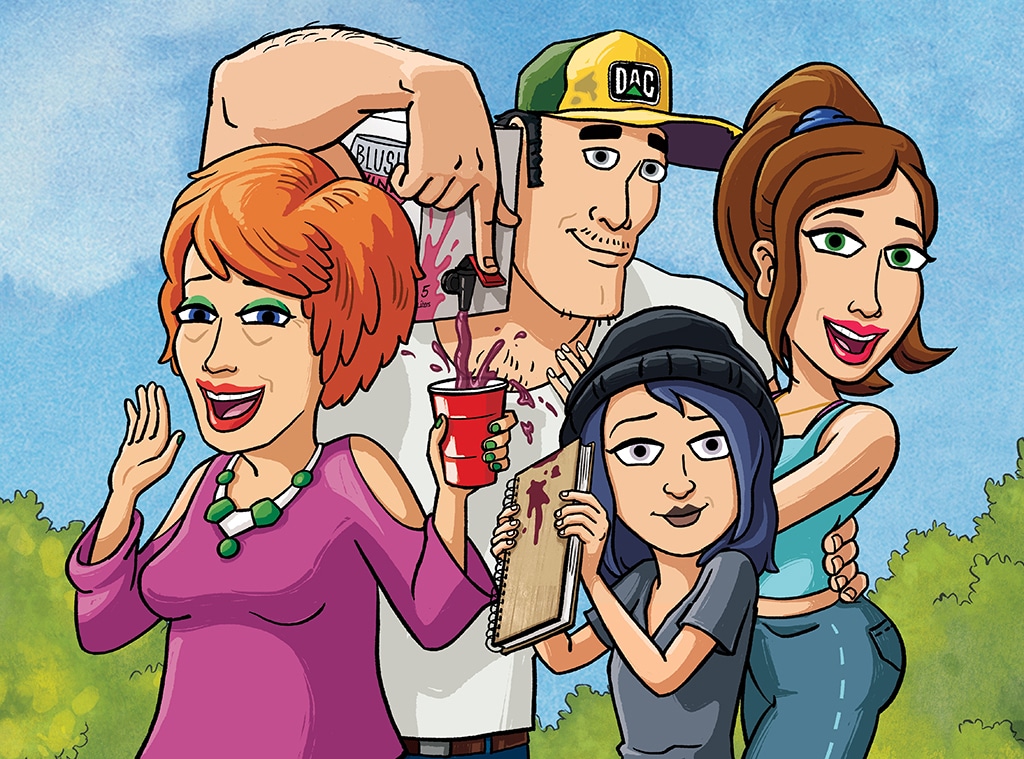 Fox
As if Comic-Con At Home weren't already weird, allow Maya Rudolph and Kristen Wiig to take you on a real trip. 
In a sneak peek of the Bless the Harts Comic-Con panel, exclusive to E! News, Rudolph and Wiig recall a visit to a medium that the two went on together, where the medium called them "giggling girlfriends."
"Girl, she was not wrong," Rudolph says. 
The medium was, however, apparently wrong about everything else. 
"Everything she said about me was wrong," Wiig says of the medium, who claimed both Wiig and Rudolph had sisters who don't actually exist. 
It is possible that the medium did predict the pandemic, even if everything else about her sounds fairly questionable. 
The clip doesn't actually feature any discussion about Bless the Harts, the animated Fox comedy, but we'll never complain about watching this group of funny people hang out with each other. We'll also assume that the full panel will feature some info about the upcoming season two, which is set to premiere Sunday, Sept. 27. 
You can watch the clip below!
Now that you've watched the clip, you may be wondering, "Why do they all appear to be painting?" 
Throughout the panel, the entire cast and creative team—including Wiig, Rudolph, Fortune Feimster, Ike Barinholtz, Jillian Bell, Phil Lord, Chris Miller, and Andy Bobrow—are painting portraits of Bless the Harts characters, which they will reveal at the end. 
"Join the Harts, in quarantine of course, for a Paint & Sip!" the panel description reads. "Watch Wiig, Rudolph, Barinholtz, Bell, Feimster, and executive producers Lord, Miller, and Bobrow try to recreate Bless the Harts characters while chatting about their favorite moments from season one, what they're looking forward to. in season two and how they've kept busy during quarantine while drinking the show's favorite drink—boxed wine!" 
Watch:
Comic-Con 2010 Look Back: "Thor" & More
The Comic-Con @ Home panel will premiere Saturday, July 25 at 12 p.m. PT on the Comic-Con YouTube channel. You can also go directly to the panel from this link when the panel begins. 
Season two of Bless the Harts premieres Sunday, Sept. 27 on Fox.