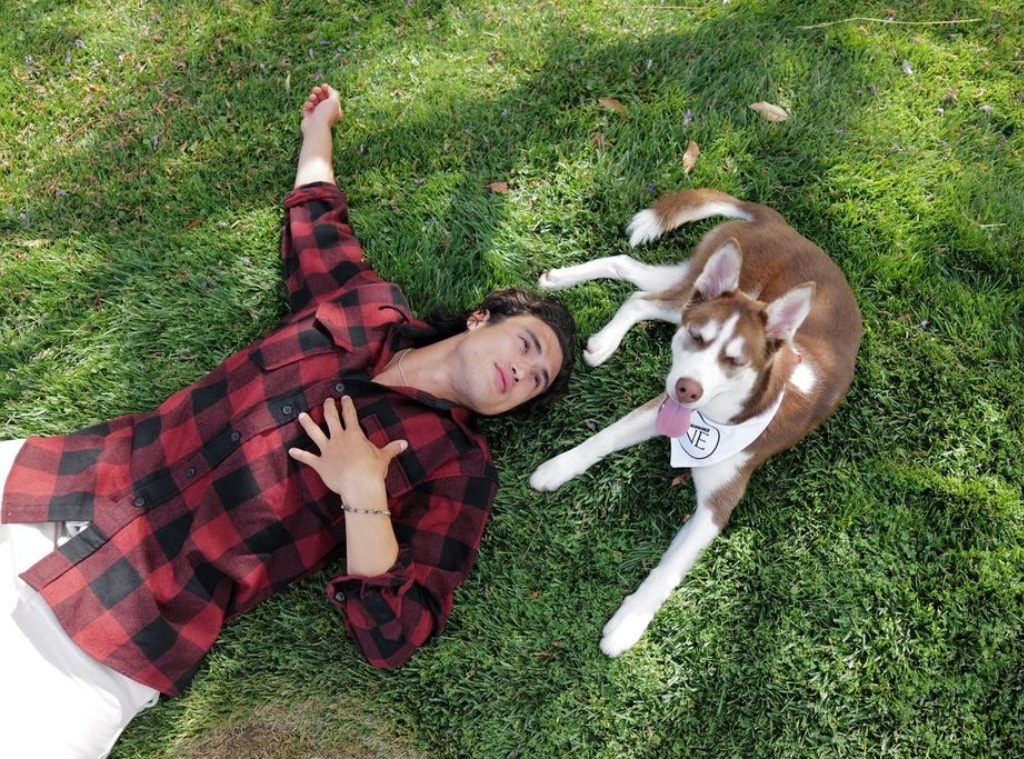 Purina ONE
Charles Melton has a new best friend!
If you follow the Riverdale star on Instagram, chances are you have spotted the actor traveling with a new dog in recent weeks. But many fans know little to nothing about Charles' new companion—until now. 
In an exclusive interview with E! News, Charles introduced us to his new puppy Neya who has quickly become a huge part of his daily life. 
"She was sheltered in three different homes before I met her before the age of 12 weeks. When I met her, it was a match made in heaven," he shared with E! News. "It's just been pretty spectacular creating a bond with Neya…She's been such a great companion. I call her my daughter."
Charles and his dog wake up around 5 a.m. every morning and start their day in the great outdoors. Neya enjoys hiking and "listening to the birds." And lucky for Charles, his new Siberian husky is "calm and chill."
"She sleeps anywhere and everywhere so that encourages me to take naps throughout the day," he joked. "Did she learn this from me or did I learn this from her? We are becoming one person."
Watch:
"Riverdale" Star Charles Melton: Get to Know the Hot Actor
All jokes aside, Charles partnered with Purina ONE to help raise awareness of the shelter pets waiting to find their forever homes.
"A lot of people don't know that there are over six million pets that are in shelter homes. Purina ONE works with shelter homes across the country providing healthy nutritional needs and food for dogs and cats," he shared. "I grew up with a dog. Our family dog was more so my brother than my first pet."
Keep scrolling through to see more photos of the actor and the dog he loves "so much."