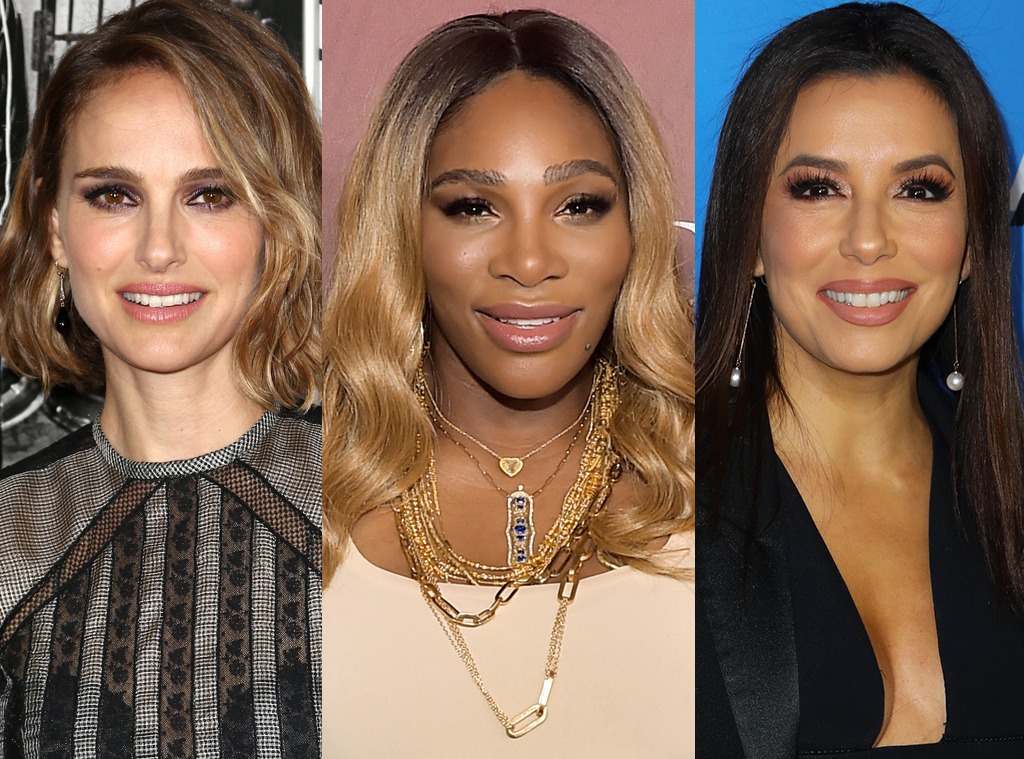 Tommaso Boddi/WireImage, Stefanie Keenan/Getty Images for Sports Illustrated, JC Olivera/Getty Images
The National Women's Soccer League (NWSL) announced on Tuesday that a professional women's soccer team is coming to Los Angeles in Spring 2022.
While the team's official name and venue partner have yet to be announced, the organization has formally dubbed itself "Angel City" in honor of its new home. The name and venue are expected to be revealed before the end of this year.
The team is being brought to L.A. by an investor group consisting of actress Natalie Portman, technology venture capitalist Kara Nortman, media and gaming entrepreneur Julie Uhrman and venture capitalist Alexis Ohanian. Tennis champ Serena Williams and daughter Alexis Olympia Ohanian, Jr., whom Williams shares with the Reddit cofounder, are part of the founding investor group as well—making the 2-year-old child one of the youngest investors in the sports biz.
"I am proud to be a part of this wonderful group working to bring a women's professional football club to Los Angeles, " Ohanian said in a statement. "Chiefly, because I'm a fan of the game, but also because I believe there is massive potential for the sport and it's been undervalued by too many people for far too long. As someone who spends hours kicking around a football with my 2-year-old daughter, I want her to have a front row seat to this revolution. I'm personally investing on behalf of my family because creating more opportunities in women's sports is important to my wife and me, and we want to be a part of making a better future for our daughter."
Actresses Uzo Aduba, Jessica Chastain, America Ferrera, Jennifer Garner and Eva Longoria are also members of the founding investor group. In addition, the group includes late-night talk show host Lilly Singh and U.S. Women's National Team players Julie Foudy, Mia Hamm, Rachel Buehler, Shannon Boxx, Amanda Cromwell, Lorrie Fair Allen, Ronnie Fair Sullins, Joy Fawcett, Angela Hucles, Shannon MacMillan, Tisha Venturini Hoch, and Saskia Webber. Two-time Olympic gold medalists and FIFA World Cup Champions Lauren Cheney Holiday and Abby Wambach are investors, as well.
In addition, author and activist Glennon Doyle, Netflix VP of original content Cindy Holland, tech entrepreneur and filmmaker Casey Neistat, founding board nember of Baby2Baby Sabina Nathanson, media executive David Nathanson, Baby2Baby co-president Norah Weinstein, and Bad Robot president and COO Brian Weinstein are investors. 
The news came about a year after the U.S. women's national soccer team won the 2019 FIFA Women's World Cup—an event that attracted a record audience of 1.12 billion viewers. It also came more than a year after members of the U.S. women's soccer team filed a gender discrimination lawsuit against the U.S. Soccer Federation. According to NBC News, the lawsuit claimed the women faced "institutionalized gender discrimination," including in their pay. Per the news organization, the lawsuit claimed American female players were paid a total of $1.725 million in bonuses after their 2015 World Cup win while American male players were allegedly paid $5.375 million in bonuses after they reached the round of 16 in the 2014 World Cup. The outlet also reported the U.S. Soccer Federation claimed the women's national soccer team members are paid differently because "they specifically asked for and negotiated a completely different contract than the men's national team, despite being offered, and rejecting, a similar pay-to-play agreement during the past negotiations." According to NBC News, a federal judge dismissed the unequal pay claim; however, the members of the women's national team vowed to continue to fight for gender equality.
In its announcement, Angel City revealed it's a formal supporter of the Play Equity Fund. It also shared it's formed a partnership with LA84 Foundation to build a community relations foundation.
"Our story from the beginning was different—from starting with three founding women to building a movement before even having the money, stadium, rights or fans [to now] being able to grow our list of founding investors," Portman told sports industry outlet Sportico. "We believe in setting higher expectations on and off the field, for our team, players and fans. Success to us isn't only on the field, but our impact in our community, payback to our players and entertainment of the world. We are not a legacy team but a team of activists, athletes and entrepreneurs who are used to challenging the status quo and reshaping expectations."
Watch:
Would Tiffany Haddish Play Pickup Soccer With U.S. Women's Team?
The team, which describes itself as "unapologetic," "undeniable" and "unstoppable," will be the 11th team to join the National Women's Soccer League. Racing Louisville FC is already set to join the nine existing clubs in 2021. According to Sportico, Los Angeles has not had a professional women's team since 2010, when the Los Angeles Sol announced the soccer team would end operations.