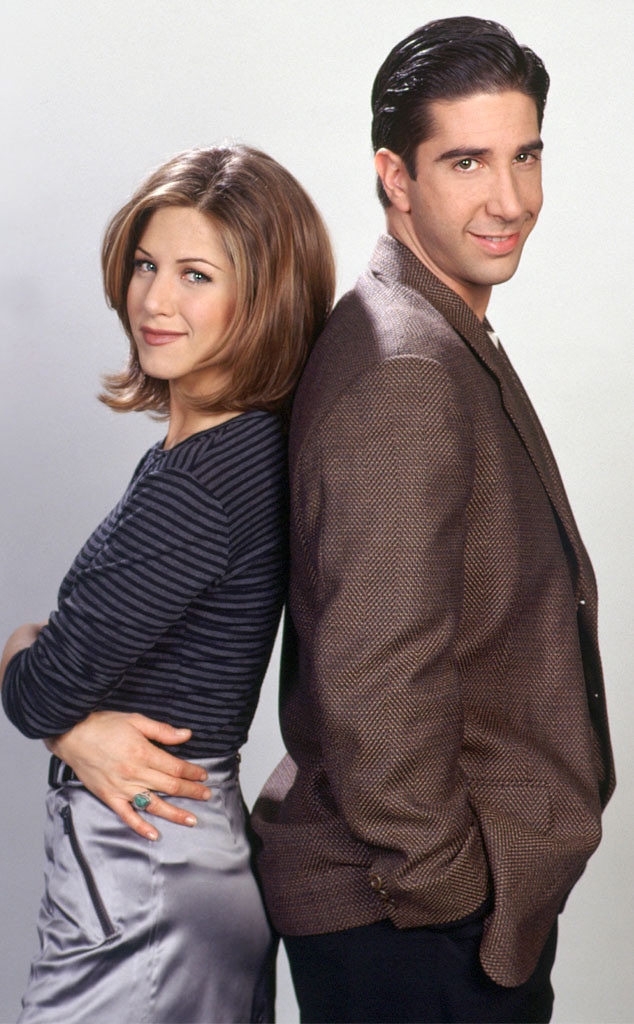 NBCU Photo Bank
Were Ross and Rachel really on a break? 
David Schwimmer set the record straight on Monday's episode of The Tonight Show. 
The debate started on season three of Friends when Schwimmer's character, Ross Geller, got together with another woman after he and Jennifer Aniston's character, Rachel Green, got into an argument. Rachel accused Ross of cheating, but Ross claimed he thought they had broken up when the hookup occurred and famously argued, "We were on a break." The line was repeated several times throughout the show.
During his interview with Jimmy Fallon, Schwimmer acknowledged "people are so passionately divided" on this subject.
So, where does Schwimmer stand more than two decades later?
"Yeah, it's not even a question," he said. "They were on a break."
Friends debuted in 1994 and ran until 2004. And while it may be hard for fans to imagine anyone else playing Ross, Schwimmer said he initially passed on the role. The 53-year-old actor said he "had a miserable experience" working as a series regular on a show before Friends and that he vowed to never do another sitcom after the show was canceled.
"I moved back to Chicago; I was doing theater with my company; and I got the call from my agent about Friends," he recalled. "And I just said, 'No, I'm not doing it.'"
But after he got a call from Jim Burrows, who directed the pilot episode, and learned that creators David Crane and Marta Kauffman had written the character Ross with his voice in mind, Schwimmer knew he couldn't say no.
"When I heard that they wrote this part with me in mind, I was like, 'OK…let's do this,'" he said. "That's the biggest compliment ever."
Schwimmer also talked about the upcoming Friends reunion on HBO Max and gave fans a little tease.
"It's unscripted. It's basically a really fun interview and then some other surprise bits," he said.
Watch:
"Friends" Celebrates Lisa Kudrow: E! News Rewind
Want to see more of Schwimmer? Fans can see him play Jerry Bernstein on Intelligence, which is his first sitcom since Friends and can be found on Peacock.
Watch the video to see his full interview.
(E!, NBC and Peacock are all part of the NBCUniversal family).