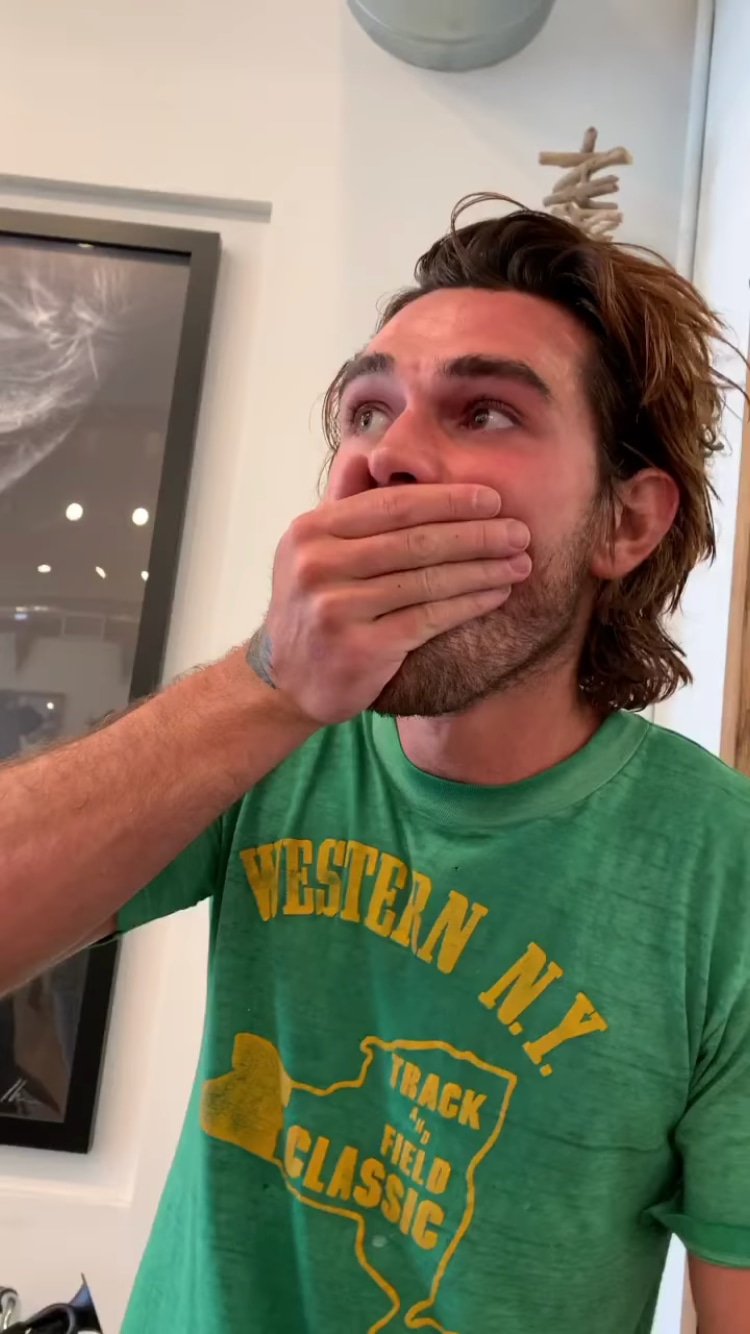 Instagram
Ouch! KJ Apa had to remove a "shard of metal" from his eyeball.
The Riverdale star, who portrays Archie Andrews on the CW series, took to Instagram to share a video of the scary removal process with his followers. At the start of the video, we see the actor's pals taking a look at his eye.
"Oh yeah, I see it right there," Apa's friend Jason Schneidman says of the piece of metal in his eye. "Oh my God, I can't believe that."
Schneidman, a celebrity hairstylist, is then handed a Q-tip to try to get the metal out of Apa's eye, but the attempt is unsuccessful. Apa, 23, then takes the Q-tip and tries to remove the piece of metal on his own, but Schneidman advises him against it.
"Bro, I don't think you should be doing that," Apa's pal says. "I think you need a doctor to do it. I think the doctor should do that."
After attempting to remove it himself, Apa declares, "I'm not trying to do that. I'm not trying to do this right now."
"I have to work tomorrow!" Apa later tells his friends as he makes another attempt to remove the metal. This time, it appears that Apa got the piece of metal out, but the actor is in disbelief.
"It's actually like punctured my eye!" Apa says.
"You got the piece out, bro," Schneidman tells Apa. "That's the piece that was f--king in your eye."
Watch:
KJ Apa's Best Dating App Tips
Looking in the mirror, Apa realizes that there's been "damage" to his eye, asking his friends, "That's just a hole?"
At the end of the video, a shocked Apa covers his mouth and bursts into tears. You can watch the scary removal process in the video above.