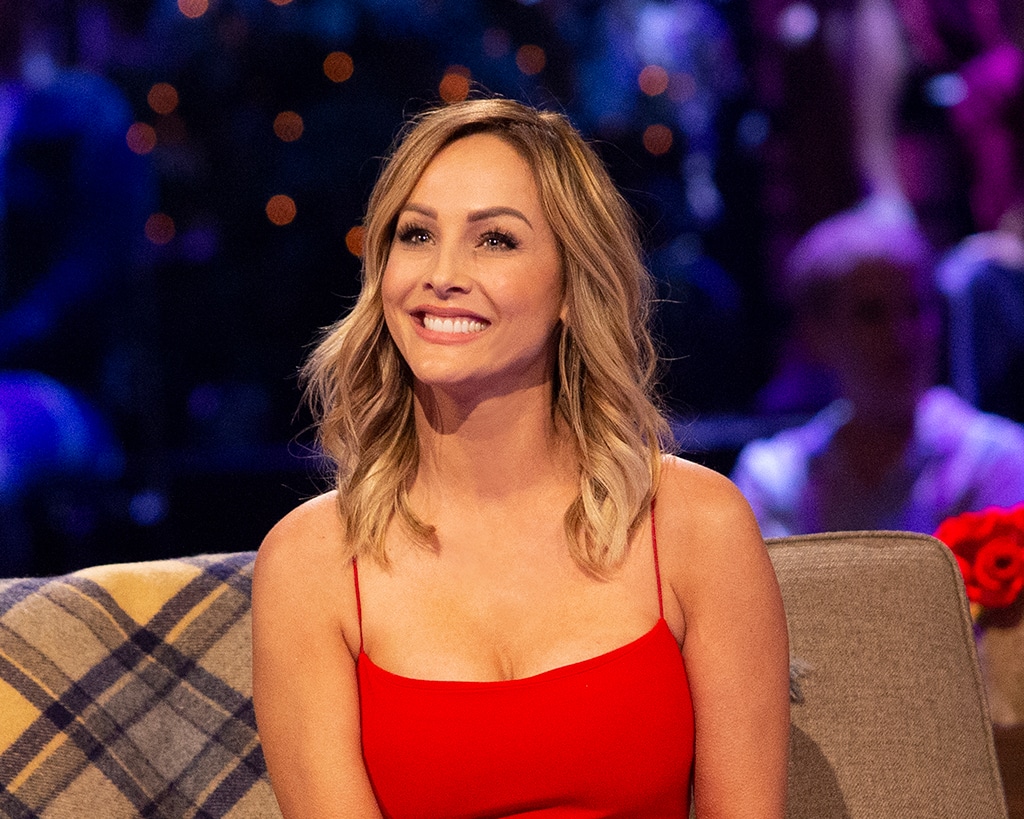 ABC
The Bachelorette must go on. 
The pandemic continues, but the Bachelor franchise has found a way to continue right along with it, with star, contestants, and crew all sequestered at a single Palm Springs resort after a full two-week quarantine and multiple negative COVID-19 tests. Then, no one can enter, and if they leave, they can't come back. It sounds a bit more like a horror movie than a reality show, or a particularly upsetting season of Big Brother, and it has us pretty sure next season of The Bachelorette will be unlike any season of this franchise before it. But just how different will it be?
The more answers we get, the more questions we have about exactly how this will work, and what it will eventually be like to watch. How much of what we've come to expect from this show will still be there? How much of it do we even need? 
These are the questions that have been keeping us up at night (along with, like, a million other things that are happening right now). 
42 men entered...but will 42 men participate? There were an awful lot of names and faces announced as "potential" contestants earlier this week. If they don't make it, is it because their COVID-19 test came back positive, or because a fan found something questionable online? 
Will the men still "arrive" in limos if they are already at the same resort? Will they walk up to her from afar? Will they drive up in golf carts? 
Does the resort still have regular employees who also have to follow the show's quarantine rules? 
Once Clare and the contestants are in the bubble, can they make out whenever they want? 
Will the guys be able to spy on dates they aren't on, since they're all at the same resort? 
While other people are on dates, what will the guys do? Can they swim in the resort pool? Shop in the resort gift shop? Play tennis? 
What will the dates be? Swimming in the resort pool? Shopping in the resort gift shop? Playing tennis? 
What will become of the private concert date? Will there be private concerts via Zoom, or just from really far away? 
What about those dates where they participate in a dog show, or a pageant, or a wrestling match? What about sky diving or bungee jumping?
Will the drama be heightened because everyone's been stuck inside in a global pandemic, or will people be so excited to get to hang out with someone other than their family or their roommate that things will be weirdly chill? 
How does Claire feel about the fact that 15 of her potential suitors are 10 or more years younger than she is? (Not related to the pandemic, but still a question we have!) 
Will dates involve discussing their response to the pandemic? Like would Claire send a guy home if she found out that he would never wear a mask in public? 
Will families be involved? Will Clare or the guys meet their potential in laws via Zoom, or a social distance picnic, or will the families quarantine for two weeks? 
How will they do those "happy couple weekends" after the show? Will Clare and her winner have to take constant tests to be together? Will they just quarantine together in secret? Or will there be so little time in between the possible proposal and the air date that it won't be an issue? 
Did anyone think to google the weather in Palm Springs? It is very hot there in August! 110 degrees! 
When guys get eliminated, will they leave the bubble immediately, or will they stick around to help prevent spoilers? Is there a special part of the resort for the rejected men? 
Will all the food be entirely catered by the resort? Will all the chefs and servers also have to quarantine? Will all four of the resort's restaurants be open to the contestants and crew?
Will the show be able to use the entire resort, or just portions of it? 
Will this Palm Springs resort end up being the perfect place to fall in love, and will Clare finally get her happily ever after? 
We'll update you as we begin to learn answers to some of these questions, so stay tuned. It's going to be an interesting few months!
The Bachelorette will soon begin filming, with plans to air in the fall on ABC.