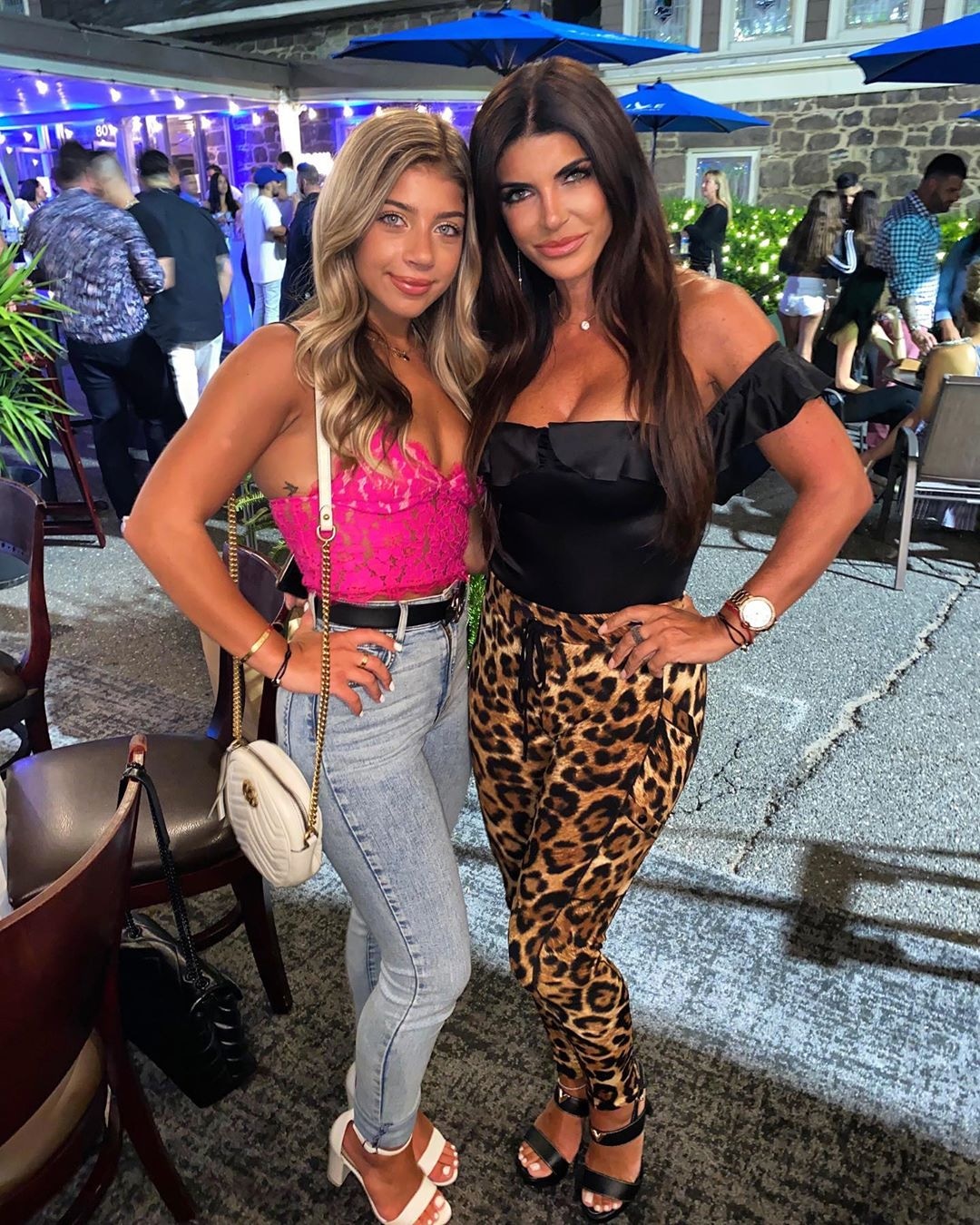 Instagram
Gia Giudice says she's "never been happier" after going under the knife for a rhinoplasty.
The 19-year-old confirms on Instagram that she recently got the nose job and is a bit "swollen" from the procedure, but she couldn't be "happier" with the results. She says of the surgery, performed by Dr. Geoffrey Tobias, "I'm absolutely in love with it!"
"I am an adult now, this has been an insecurity of mine for a while and I've never been happier and so comfortable in my own skin!!" Gia writes. 
Her mom, who is featured in Gia's first post-operation pic, commented, "Couldn't be more proud of you... You are beautiful inside and out Love you to infinity and beyond." 
Prior to Gia's procedure, Teresa stated that she supports plastic surgery, as she's also had some work done, but wouldn't allow her daughters to go under the knife until they were 21.
According to Life and Style Magazine, the Real Housewives of New Jersey star said at the New Jersey Ultimate Women's Expo, "I mean I guess you know, after your 20s, if you want to do something like after 21 … You got to make sure your body's fully grown. Or I know like young girls get their noses done and I think, you know, if you got a big nose, you might as well fix it. Why not?!"
But as she's said before, the mother-of-four supports people doing what they think will make them the most confident. "I do believe in if you are not happy with yourself and you want to do plastic surgery, I think you should because after you do, it does make you feel better," she continued. 
Fans of the Real Housewives of New Jersey have watched Gia grow from a little girl to a now college student.
The 19-year-old graduated from high school last year and now attends Rutgers University, which is a short distance from her home in Montville. The close proximity to her mother has allowed the pair to enjoy football games together, while her father Joe Giudice remains in Italy where he was deported last year.
Despite the distance, Gia and her three little sisters, Gabriella, Milania and Audriana, have been able to visit with him and travel the peninsula during the holidays.