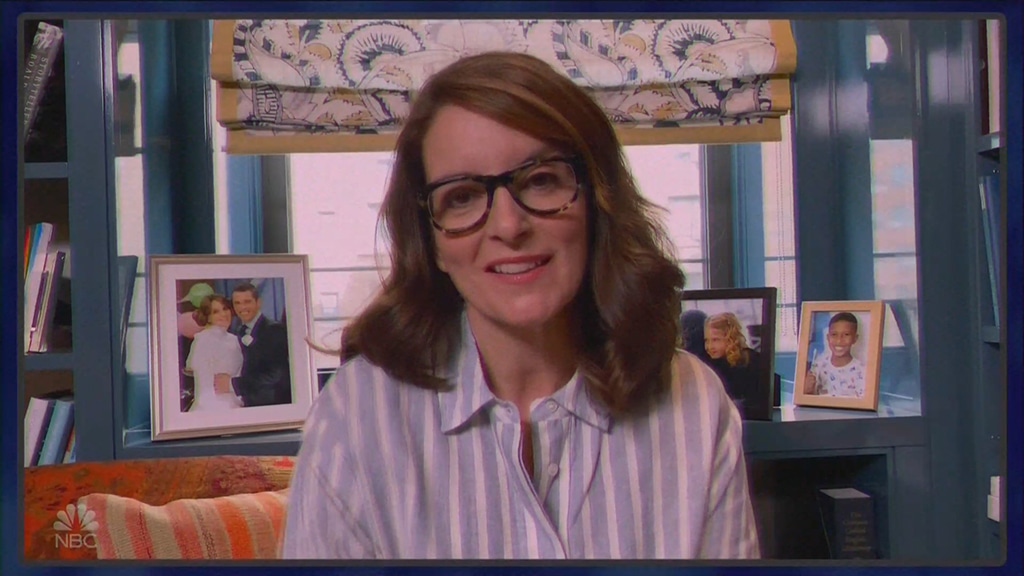 NBC
30 Rock is back! Sort of! 
The NBC comedy returned for one night only to help NBCUniversal usher in its upcoming content, and if you were expecting a simple Zoom production a la the (delightful) Parks and Recreation special, you might have found yourselves surprised. Clearly some high-quality cameras were handed out to all the actors here, and it was almost easy to forget this was all filmed in the middle of a pandemic. 
Could it be an indicator of the future of TV? We hope not, but also maybe. 
In the hour-long special, Jack informed Liz that Kenneth, now the chairman of all of NBC Universal, wanted to reboot TGS, and she needed to get the whole gang back together. Once Liz managed to do that, Kenneth revealed that it was just a trick to confront them all for ignoring his invites to virtual hang outs. 
They felt bad, so they all "Zoom bombed" the actual Upfronts presentation (which was held on Webex...) and ruined the presentation, making Kenneth realize he had actually been missing his friends being mean to him. He then allowed them to take over the presentation. 
Tracy took over, then introduced Jenna, who sang the NBC Universal theme song and tricked Mandy Moore into forgiving her for having pooped in her thermos.
The whole thing ended with Jack and Liz on a video call. Jack's virtual background was his old NBC office, while Liz sat in front of a giant sub sandwich, as it should be.
Aside from promoting all NBCU content, the special did a great job at catching us up with all of the members of the 30 Rock family. So here's what everyone's been up to! 
Watch:
8 Things to Know About NBCUniversal's Peacock
E!, NBC, and Peacock are all part of the NBC Universal family. 
You can watch episodes of 30 Rock on Peacock now.