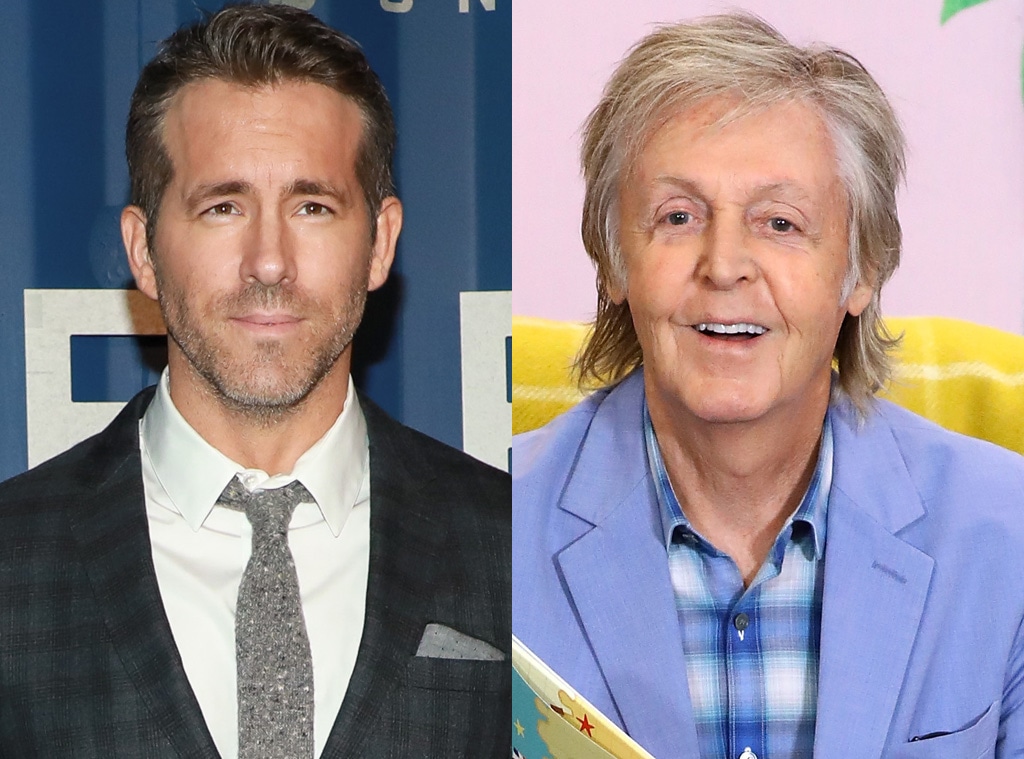 Jason Mendez/WireImage / Tim P. Whitby/Getty Images
Ryan Reynolds welcomes some healthy competition.
The Aviation Gin owner jokingly celebrated the Royal Family's launch of a gin brand, officially titled Buckingham Palace Gin, by sending a bottle to Beatles artist Paul McCartney. The Deadpool star captioned his Instagram of a false receipt, "Pre-ordered." 
However, many were quick to notice the address for the famed musician was 221b Baker Street, Downton Abbey Rd, 1D4 LYF, a fake address which can best be described as a combination of British pop culture names. And if that didn't give the ruse away, then Ryan's address of 1 Upmanship Dr., Notcoolington, WTF FML did the trick. 
That being said, the Royal Family is indeed holding a pre-sale for their own gin, described as having a "unique royal origin", but it's for a good cause. Proceeds from the sale will be donated to the Royal Trust Collection, an organization dedicated to the conservation of artwork the family owns.
Coming in at a price tag of £40, or roughly $50, the gin is made with a blend of "lemon, verbena, hawthorn berries and mulberry leaves" that were hand-picked on the grounds of Buckingham Palace. "For the perfect summer thirst-quencher, the recommended serving method is to pour a measure of the gin into an ice-filled short tumbler before topping up with tonic and garnishing with a slice of lemon," the website reads.
Watch:
Ryan Reynolds Talks Instagram Trolling & More
Why Paul McCartney was brought into the joke is unclear, but it's likely because the gin is only available to ship to homes in the United Kingdom. 
Ryan's previously poked fun at the star in the past. When the actor and singer met in 2018, the Canada native shared a photo with the caption: "Have you ever had a dream to meet someone so badly and somehow it comes true? You're welcome, Paul."
While McCartney sips on gin from royalty, Reynolds will likely be enjoying his gin made in the United States. In the early days of quarantine he told Stephen Colbert that he's "mostly drinking." That is, when he's in between play sessions with his daughters. "So, that's what I do," he quipped.