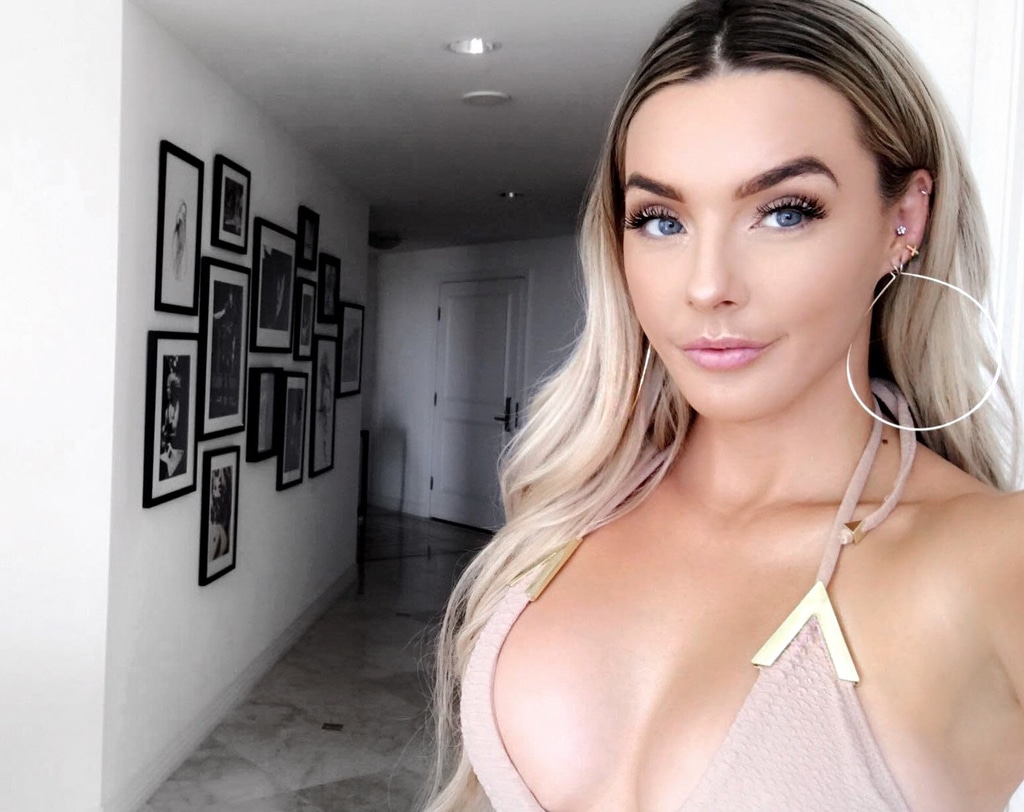 Arielle Levy
This was not in a single one of the parenting books. 
Now, obviously, when you undertake something as truly world-shifting as having children, you accept that will mean a number of monumental changes. There will be some form of sleep deprivation, likely more than a few middle-of-the-night feedings, a bit of financial stress and an ever-present anxiety about the safety and well-being of this tiny human that you've brought into your world and now must care for. 
But no one mentioned anything about a global pandemic that would stretch you to the limits both financially and mentally as you attempt to handle all of the above while coping with sudden job loss or the added burden of adequately performing at a full-time job while simultaneously caring for (and potentially homeschooling) said small human. 
So, truly, congratulations on making it this far. Now influencer, author and blogger Lauryn Evarts Bosstick is here with some help. 
Watch:
Celebrity Kids Who Are Successful Like Their Parents
Granted, the founder of The Skinny Confidential and host of The Skinny Confidential Him & Her podcast is new to this whole parenting game, having just welcomed daughter Zaza with husband Michael Bosstick in January. But as someone who's built an entire lifestyle empire around the idea of bringing women together, well, she knows some things. 
Starting from the time she was a student at San Diego State University, bartending for nine hours each night and teaching Pure Barre and Pilates in the morning harboring dreams of entrepreneurship, she's worked to launch her blog ("I wanted it to be a place where you could get the 'skinny.' You could get the juice," she noted to USA Today) and podcast (downloaded an incredible 78 million times) "every single day for seven days a week for 11 years," she tells E! News. "I think that people have to understand this is not overnight and I still have so much work to do."
If she could distill down her magic influencer formula, it'd be comprised of two key ingredients. First, there's the all-important authenticity, showing you're about more than just modeling cute designer wares and choosing a pretty filter. 
"I think that the people that are following influencers expect more now. It's not enough to post a picture of your outfit of the day," she explains. "They want to know what you're about, they want to know your values, they want to know your family, they want to know what you're wearing." Bonus points if you're down to be nakedly open with your followers: "I'm an overshare-er by nature, you know, very blunt. So for me, that feels natural," she says, "but I think that there are some influencers that are going to have to realize that it is a 360 approach, it can't just be your outfit of the day anymore it's not enough."
Because the second component, she shares, is the quality of your content. A pretty 'gram is nice and all, but the 2020 consumer wants a bit more. "The audience isn't going to waste their time on influencers that aren't educating, entertaining, and inspiring them," she notes. "I think that they need to leave with the tangible takeaway."
Which brings us to the tips she has for E!'s readers. Like other parents, she's fumbling her way through these quarantimes and she's got some advice on how she's settled into this new normal. Might we suggest untangling yourself from the kids and, perhaps, locking yourself in the bathroom to read this?  
Less can truly be more. 
While some parents-to-be spend nine months devouring content, reading the books and generally treating raising kids as if it's some sort of test you can cram for (if only), "I just wanted to do it on my own terms," Evarts Bosstick shares of not cracking open a single parenting guide. Granted, she had the benefit of interviewing experts on her and husband Michael's podcast and "picking their brain," she says, "but at the end of the day, I was really siloed in my opinion."
Nearly five months in, she's relied on her newly honed mom intuition. And while parenting groups and suggestions from pals (and, ahem, influencers) certainly have their place, there may just be value in not Googling every little thing and sending yourself into a spiral of anxiety. "My advice is not to over consume content," she says, "and if you are going to consume content, don't consume 800 pieces of information."
Try not to get bogged down in minutiae. 
Balancing childcare and career duties while working from home is not so much a linear process. You may, for instance, sit down to write a post about taking care of kids in quarantine and have to stop to change a diaper, then get distracted when you realize the changing table is out of wipes. By the time you get back to your computer, there are some 20 unread emails awaiting and before you know it, it's time to make lunch and handle naps and suddenly it's midnight and you're pulling an all-nighter like a college kid with a penchant for procrastinating. You know, for example.  
To stay on track, the author has put a few practices into place, starting with scheduling a daily 15-minute "sprint call" with her team "and going over what needs to be done." And while she allows she could be better at staying on top of emails, "You just have to pick and choose where you're putting your energy." And for her, that means going through them en masse when she has a block of time, usually during a calming daily walk. (Might we suggest setting a filter for the VIP emails from, say, your boss, first.) "I even started batching my text messages where we were in the car for two hours the other day and I will just take two hours to text everyone back at once," she explains, "because you know you can only do so much." 
That brings us to...
Accept help whenever possible.
For the L.A. resident, that's come in the form of a night nurse, who stays over from bedtime until morning, a luxury she understands isn't accessible to everyone. But perhaps "try to find a family member that can really help." And if a grandparent or sibling isn't on offer in these COVID times, try tag-teaming with a partner so you can each have a block of productivity.
Focus on what matters. 
Listen, raising tiny humans is daunting even under the best of circumstances. There are endless milestones to meet and skills to master and that voice in the back of your head telling you that you're definitely forgetting a few of them. So Evarts Bosstick is zeroing in on the big stuff, the overarching lessons she hopes to impart, particularly in an environment that's shining a giant spotlight on racial injustices and how much room there is for growth. 
"I've realized that there are so many issues that need to be addressed and that simply just, you know, being quietly kind isn't enough," she explains of her plans to study up. For Zaza, "I hope to teach her kindness. I hope to teach her inclusivity. I hope to teach her about how there's nothing cool about being a bully."
Remember that self-care doesn't require hours of solitude. 
Sure, we'd all love a germ-free spa getaway right now, but since that's not on the books, there are other smaller ways to maintain your zen. "There are tons of little tools that I have in my toolbox," shares Evarts Bosstick, "like breathwork, journaling, you know, walking while I take conference calls. Setting my room up to be very calm and lower my cortisol at night. There are all these things that can help you get to your goals."
One crucial tip: "Turning your phone on read mode at night and winding down and getting sleep so the next morning you are having the have energy to, you know, film a YouTube video, whatever it is."
And, if all else fails, at least start the day off right. 
"My top ritual is you're only as good as your morning," she asserts. "So start your morning off very strategically." Hers begins with 10 minutes of breathwork, following Wim Hof's method. "It's better to do 10 minutes of breathwork than four hours of meditation, they did a study," she says. "So, 10 minutes of breathwork and a freezing cold three-minute shower changed my life in quarantine."
She's also made it a point to schedule a daily workout into her agenda—"Really, having it in your calendar makes a big difference,"—and following an evening routine meant to shake off the day's stressors. 
"I think the space that you're winding down in is so important because if you go to bed full of cortisol, it's not going to make you a productive person for the next day," she explains. Her bedroom is filled with a salt rock lamp she snagged off Amazon and red light bulbs, thought to be optimal for sleep. "It's amazing if you just go in and I put on, like, Buddhist zen music." If that's not your style, she advises thinking about what soothes you. All these mini self-care steps add up, she says, "So you can have the energy to put in, day after day and show up."