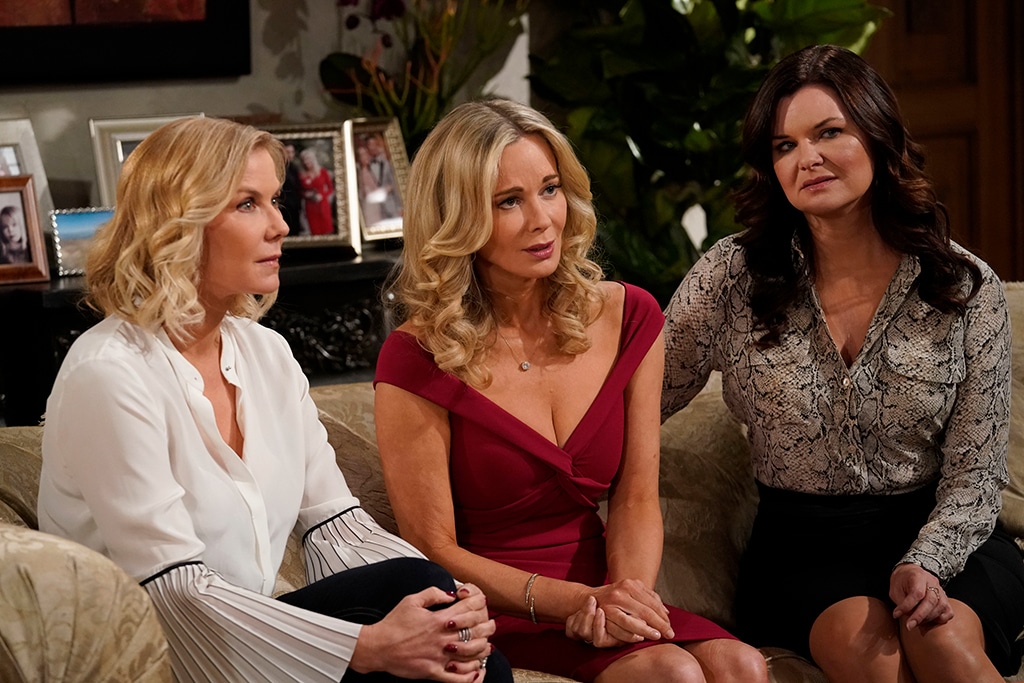 CBS
The CBS daytime drama The Bold and the Beautiful lived up to the "bold" in its title by becoming the first US TV series to return to production in Los Angeles. The soap opera started production on June 17 and is racing back to the airwaves with new episodes beginning Monday, July 20.
In a press release, CBS announced the new episodes as well as new cast members including Tanner Novlan as John "Finn" Finnegan, Steffy's (Jacqueline MacInnes Wood) doctor, and Delon de Metz as Zende Forrester Dominguez, Eric Forrester's (John McCook) grandson. Novlan's first episode is July 23, de Metz will debut at a later date.
Production was briefly halted after beginning in June due to coronavirus testing, but it has since resumed. To restart production, the soap followed the coronavirus safety protocols released by the city and worked in agreement with various Hollywood guilds. As part of the new protocols, cast and crew were regularly tested for COVID-19, there were staggered call times and shorter days. A coronavirus coordinator was also on set to make ensure guidelines were being followed. Masks were required, but actors could remove while filming.
When The Bold and the Beautiful returns on Monday, July 20, look for Katie (Heather Tom) to fill Carter (Lawrence Saint-Victor) in about how Quinn (Rena Sofer) sabotaged Brooke (Katherine Kelly Lang) and Ridge's (Thorsten Kaye) reunion party. Look for Zoe (Kiara Barnes) and Carter to learn about Sally's (Courtney Hope) illness and what Wyatt (Darin Brooks) and Flo (Katrina Bowden) did when they found out.
Watch:
Coronavirus Survivor Details COVID-19 Experience
On Wednesday, July 22, Steffy is involved in a motorcycle accident in the episode filmed before the pandemic shut down production. The Thursday, July 23 episode features Steffy's rush to the ER where viewers meet her new doctor played by Novlan.