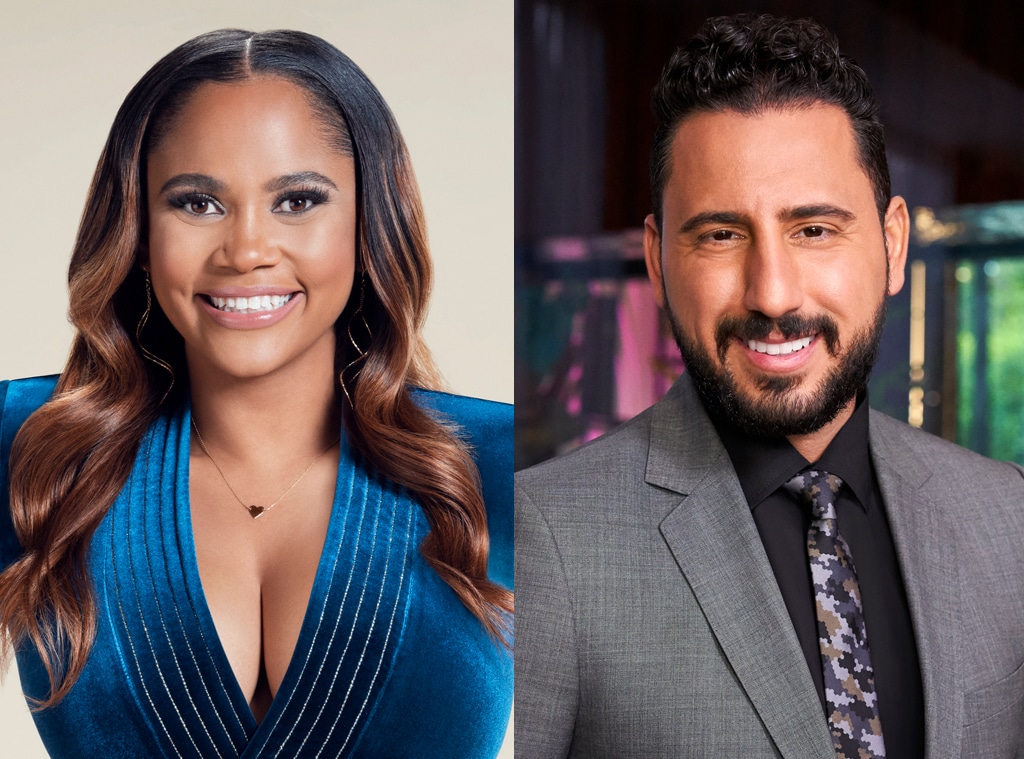 Elisabeth Caren/Bravo, Nicole Weingart/Bravo
Worlds collide!
Married to Medicine Los Angeles star Shanique Drummond is ready to pursue a career in real estate, but it's not until she meets with a pro—Million Dollar Listing Los Angeles' Josh Altman—that she realizes she may be in over her head.
The pair meet for coffee in this exclusive sneak peek from Married to Medicine L.A.'s season finale this Sunday, and Altman doesn't waste any time before talking business.
"I don't really know what I'm doing here," he tells Drummond. "But I know you're a very nice person."
The mom of two explains that she's been going back and forth about becoming a real estate agent, adding, "I'm currently into property management."
In response, Altman gives it to her straight: "Everything you know about that business has nothing to do about the business we're about to talk about."
The 41-year-old real estate expert then asks if Drummond has a license, and it turns out she does—it's just seven years old and never been used. 
With these truths revealed, Altman gives Drummond the best advice he can, even if it's hard to hear.
"There's thousands of realtors in L.A.—thousands—all trying to make it. All clawing their way to the top," he explains. "And the people at the top are literally eating them up, chewing them and spitting them out. 'Cause if you go on a listing appointment against me, you're gonna lose."
The Million Dollar Listing star continues, telling Drummond that it'd be best if she joined a team of real estate agents: "because the only way you're gonna get that listing is if you bring in someone who's been in the business a long time."
After some more advice from Altman, Drummond admits to feeling overwhelmed—or, as she put it, "Oh s--t. I'm so f--ked."
Yikes!
See everything Altman has to say in the above clip.
As for Drummond's decision about her future in real estate, you'll have to tune in to the Married to Medicine Los Angeles season finale on Sunday at 9 p.m. on Bravo!
(E! and Bravo are both part of the NBCUniversal family.)