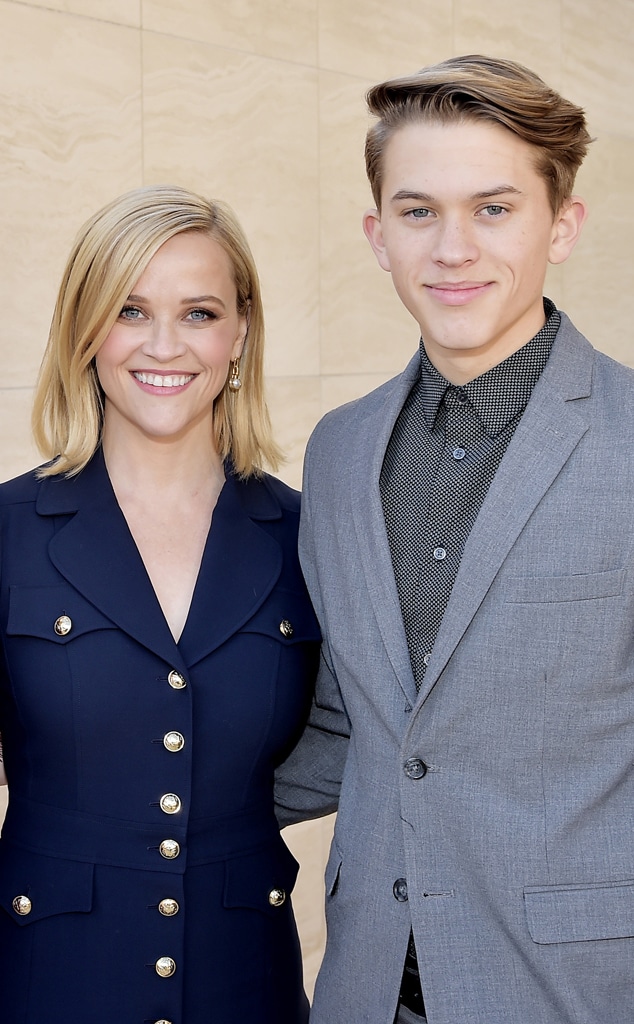 Stefanie Keenan/Getty Images for The Hollywood Reporter
Congratulations are in order for Deacon Phillippe! The 16-year-old son of Reese Witherspoon and Ryan Phillippe dropped his first single, "Long Run," on Friday. The artist is credited as a composer on the track and Nina Nesbitt provides the vocals.
Needless to say, the proud parents, who finalized their divorce in 2008, were excited to spread the word and celebrate their son's major achievement.
"New Song of the Summer! #LongRun," the 45-year-old actress wrote in part of an Instagram post. "So proud of my son @deaconphillippe... his first single with the incredibly talented @ninanesbitt is out now! It's the perfect summer bop with a sick beat and dope drops (is that what the kids say?!). Check it out!" 
"#LongRun OUT NOW on all platforms!" the 45-year-old actor also wrote on the social network. "Stream it nonstop for me. So proud of you @deaconphillippe & what a voice @ninanesbitt CONGRATS YOU TWO!"
Of course, this support should come as no surprise to fans.
"I melt around my kids," Witherspoon, who also shares daughter Ava Phillippe with her ex and son Tennessee James Toth with husband Jim Toth, told InStyle in 2019. "I'm much more squishy, soft, and lovey with a caramel center. I also encourage their deepest dreams and want them to be more expansive in their idea of what they want to become or explore. As a teenager, you only know what you know in the world. You don't know what it's like to work in a foreign country or to be in medicine or science. I have friends in a lot of different fields, so I try to surround my kids with people who have incredible experiences in other industries. We can get really isolated here in Hollywood."
Watch:
Ryan Phillippe on Raising Ava and Deacon
To hear the new tune, check out the video above.