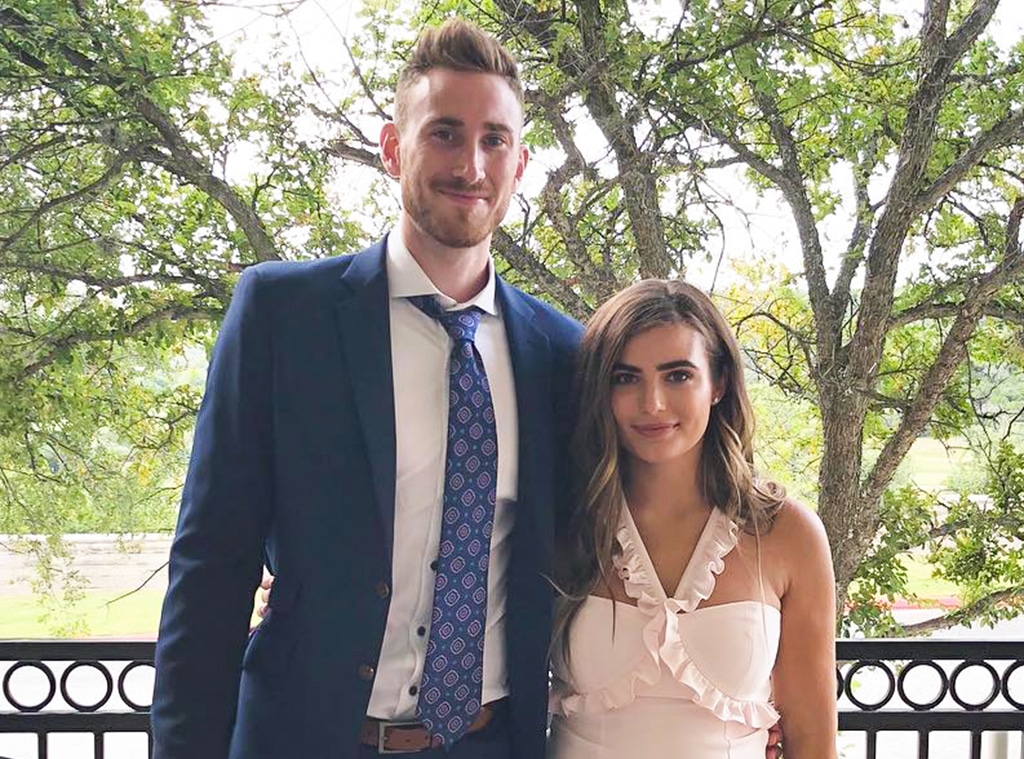 Instagram
Gordon Hayward's wife Robyn is saying a bittersweet goodbye to her husband as he enters what the NBA describes as the "bubble" for the next few months.
The Celtics player left his wife and their three daughters to begin his stay at the Walt Disney World Resort on Monday, but Robyn said she and their little girls are only now "almost done crying."
"We knew NBA means lots of travel, but not for months at a time," she wrote on Instagram. "We're so grateful for the time we've had together but in a way that makes it harder especially for the girls. They've got to do so many things together throughout this time which has been so neat to watch." Robyn joked that when Gordon was home he would let their kids "break [the] rules" and would stay with them "every night" as they went to bed, but with his departure "lots of change is happening." 
She continued, "Next time we see Gordon we'll have our baby boy!"
In early March, Robyn and Gordon announced they are expecting their fourth child. Her due date is in September, which coincides with the NBA's Eastern Conference semifinals. 
But as Hayward told ESPN, leaving the bubble at the Walt Disney World Resort is a "pretty easy decision" to make. When discussing the possibility of missing games because of coronavirus protocol, he stated, "I've been at the birth of every one of my children, and I think there are more important things in life. So we'll cross that bridge when we get there."
Per the restrictions set in place by doctors and NBA officials, the Celtics player can return to the bubble after four days if he's gone for less than a week and tests negative on each day. These guidelines also apply to Utah Jazz athlete Mike Conley, whose wife is due Aug. 27. 
Watch:
Serena Williams Will Play U.S. Open Despite Coronavirus
Hayward could potentially return home sooner if the Celtics don't make it to the semifinals, but he expressed he's conflicted between his desire to be with his "girlies" and to win the playoffs. "I think leaving the girlies is gonna be really hard and for sure a sad day for me. I think they're old enough to the point where they do understand what's going on, and we've tried to explain to them that I'm gonna be gone for a little while. It's something where I think it is what it is," the 30-year-old explained. "I think the opportunity to compete for a championship and play for a title is something a lot of us NBA players want to do. We want to go down there and continue the season and try to finish something that we've worked for all year. So I think there's definitely a lot to think about."
While Gordon and the rest of the Celtics go head-to-head with other teams, Robyn and their daughters will be cheering him on from her parents' home in Indianapolis. Plus, with the wonders of technology Gordon told ESPN he hopes to do playtime and story time remotely, even though it "won't be the same."