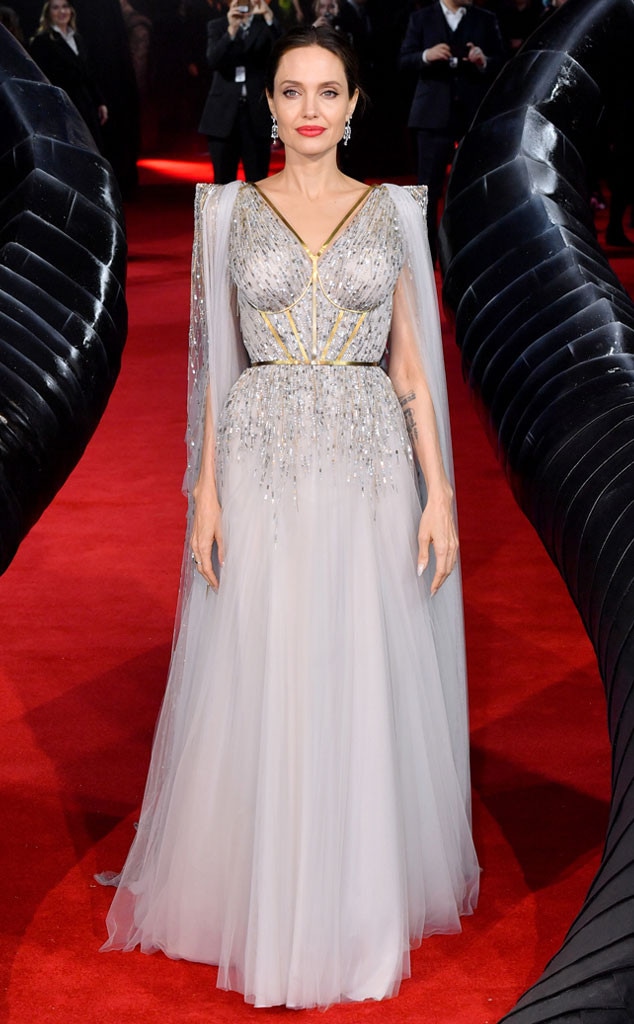 Anthony Harvey/Shutterstock
Angelina Jolie wants women to know their value.
The Oscar winner and humanitarian spoke out about empowering women and gender equality during a recent conversation with Secretary of State Madeleine Albright. On Wednesday, the National Democratic Institute shared a part of Jolie and Albright's conversation on their social media account. In the clip of the conversation posted to Twitter, moderator and journalist Mika Brzezinski can be heard asking, "What have you found to be the most profound result of empowering women around the world, of lifting them up?"
In response, Albright, who is the chairman of the National Democratic Institute, shared with Brzezinski, "There are a number of them, some are when there are women that are able to make a political difference by running for office and by being part of the decision-making mechanism. And NDI has spent a lot of time supporting women who want to be involved publicly."
Brzezinski went on to say that when women "get a sense of their value" and when they get empowered, it's "amazing what can happen."
Sharing her own thoughts on the subject, Jolie went on to add, "Women contribute so much, they are giving, are nurturing by nature, are community-building by nature, are strong, are intelligent, and yet what is it that's holding us back? I think when you speak of value, that's something to really sit with. Why is it that so many women still don't know their own value?"
Watch:
Angelina Jolie Donates $1 Million Amid Coronavirus Pandemic
"What is it that's been done to us?" Jolie continued. "Whether it be the rapes and the lack of accountability for a rape, whether it be domestic violence, whether it be....this question where we still, we still are saying, 'Please stop hurting me,' and 'Please hold someone to account if they hurt me.'"
Take a look at the video clip above to hear more from Jolie and Albright on empowering women.