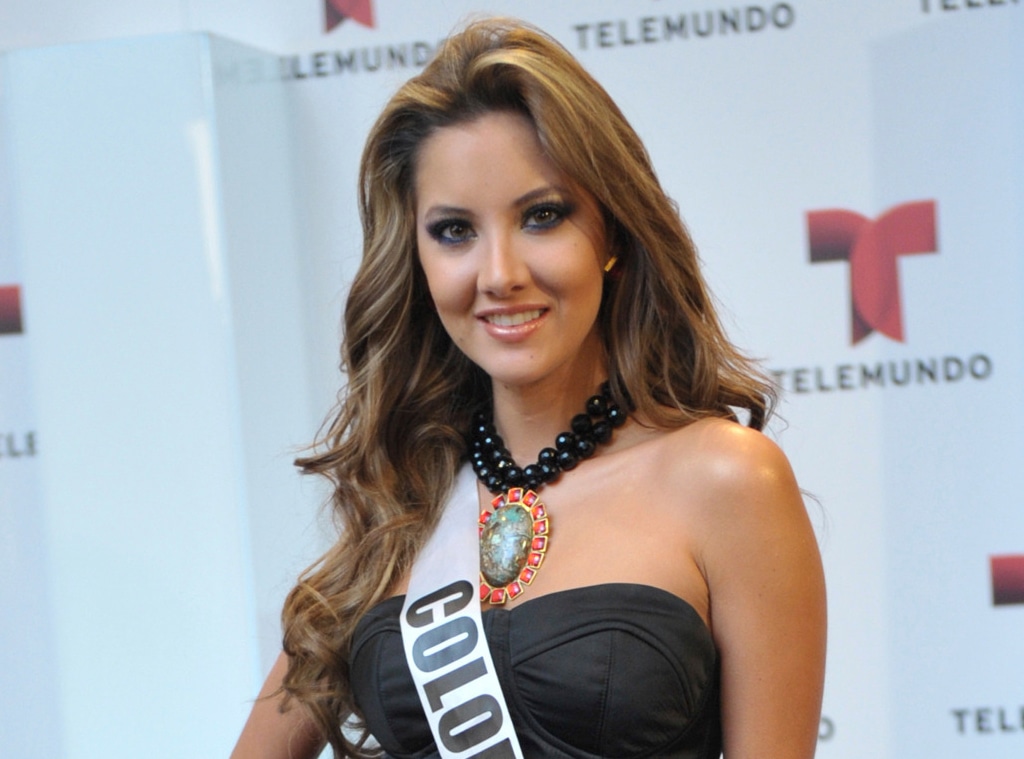 Deidra Wilson/LatinContent via Getty Images
Daniella Alvarez is dancing like everybody is watching.
On Monday, the former Miss Colombia took to Instagram to share a video of herself dancing—which marks her first time since having to get her leg amputated three weeks ago.
In the one-minute clip, the 32-year-old pageant queen can be seen dancing with her "favorite partner," who also happens to be her brother Ricki Alvarez.
The two partnered up and danced to Elvis Crespo's "Besos de Coral." The siblings had huge smiles on their faces throughout, as they sashayed and twirled to the hit tune in a living room. At one point, Ricki dipped his sister, who kept shimming her shoulders and moving along to the beat.
"Putting swing to life with my favorite partner @rickialvarezv. No matter the difficulties," Daniella captioned her Instagram post. "We must be resilient in life!"
Her brother responded to her heartwarming message, "My favorite partner forever!"
Daniella's incredible milestone comes about three weeks after she underwent surgery to amputate her leg. According to Hola!, the former Miss Colombia had a routine surgery, and experienced complications.
The publication reports the 32-year-old star had a lump in her abdomen removed. However, the blood to her left leg got cut off, which led doctors to amputate her leg to prevent other medical issues.
On June 14, Daniella shared a collage of photos on Instagram following her surgery. She uploaded candid shots of her spending time with her family.
"I love my body the same as before, and am happy to be in the world and be able to tackle all of the new challenges that lay ahead," she expressed in her post. "I know that with God's help everything is possible. 'Feet, why do I need them when I have wings to fly.' Let's keep moving forward."
The beauty queen is now recovering at home, and left the hospital on June 26. A day before leaving, she shared a heartfelt message.
"I will never settle until the good is better and the best is excellent," she said on Instagram. "Twelve days ago, I underwent surgery for the last time and until today I have not stopped dedicating myself to overcoming my obstacles... Here I go, full of strength and dreams."
Watch:
Broadway Star Nick Cordero's Leg Amputated Due to Coronavirus
The former Miss Colombia recently opened up about her recovery process. According to Hola!, she spoke to the Colombian radio station La FM and detailed the progress she's made and the journey ahead. At the time, she said she was unable to walk due to the ischemia she experienced during her surgery.
"The ischemia has also affected the functionality of my other foot as well, I am unable to walk. My right foot feels completely asleep and hasn't woken up and we don't know how long it will take for the foot to start functioning again," she told the radio station, per Hola!.
She added, "I've been told that it'll be at least six months before I can begin relearning the walking process due to my right foot losing functionality."
It's clear Daniella is on the road to recovery, and enjoying dancing again. The 32-year-old star first made headlines after she won the title of Miss Colombia in 2011. Additionally, she competed in the Miss Universe 2012 pageant.