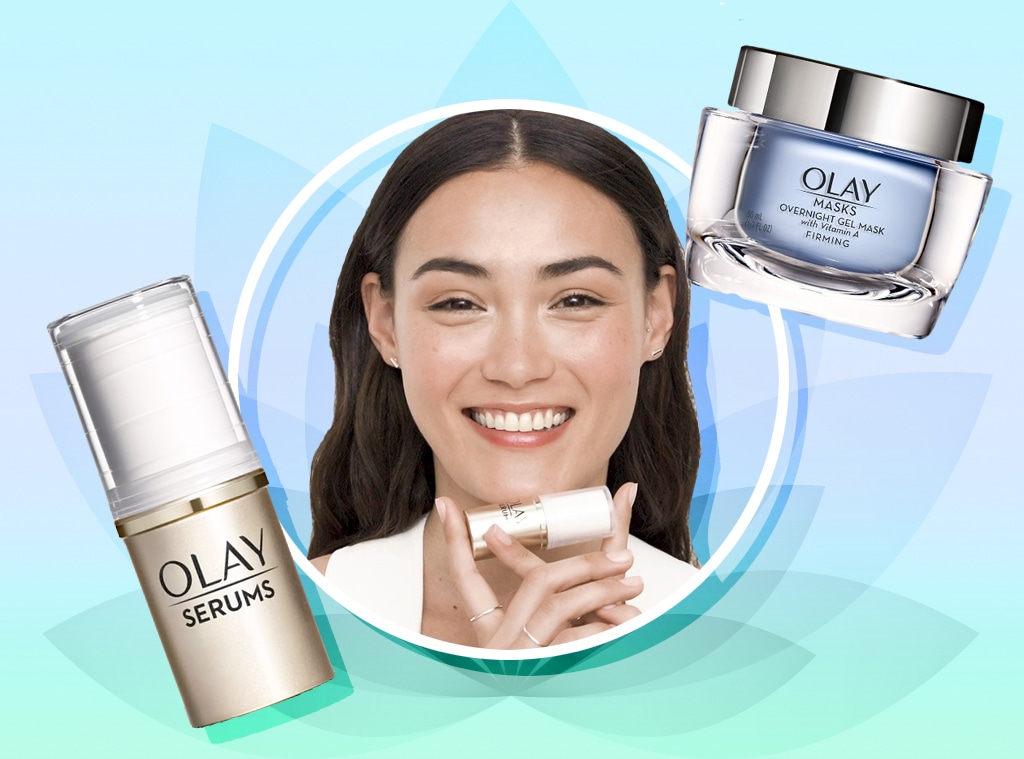 E! Illustration
Olay Brightening Pressed Serum Stick
Hydrate your face and make it glow with this easy-glide stick serum, designed to revitalize your skin. Not only does it feature hydrating ingredients, but Vitamin B3 helps your skin retain moisture and Vitamin C brightens and supports skin's moisture barrier. Use it before you moisturize for the best results!
Olay Cooling Pressed Serum Stick
Hydration and a cooling effect? This serum stick was totally made for summer. The magic cooling sensation comes from Cactus Water, which contains electrolytes and antioxidants that gently cool and soothe your skin. Stash it in your purse so you can take it with you wherever you go, and use it whenever your skin needs a freshening boost.
Olay Refreshing Pressed Serum Stick
If your skin needs a bit of a reboot, this is the serum stick for you. It features all the hallmarks of its predecessors, with an easy-glide, super-hydrating formula, but with a significant difference thanks to an ingredient known as Sake Kasu. It features amino acids and antioxidants that help invigorate your skin. Yes, please!
Olay Overnight Firming Gel Mask
Nourish your skin and turn back time with this overnight face mask, formulated with a Vitamin A and Witch Hazel complex to help skin retain moisture and keep it looking firm. Other magical ingredients include Vitamin B3 to improve your moisture barrier and Hyaluronic Acid to visibly firm and smooth. Plus, this formula is oil-free!
Olay Overnight Brightening Gel Mask
Wake up with That Glow thanks to this overnight gel mask, specially formulated with Vitamin C to help brighten skin and Orange Blossom Flower Extract, which may refresh tired, dull skin. Hydration benefits come courtesy of Vitamin B3 and Hyaluronic Acid, which work over 24 hours to nourish your skin. And fret not about clogged pores, 'cause it's oil-free.
Olay Overnight Hydrating Gel Mask
Give thirsty skin the moisture it needs, banishing dry skin forever with this hydrating gel mask. One of the ingredient highlights? Vitamin E, which helps protect skin from surface-free radicals which can cause uneven skin tone, fine lines and wrinkles. There's also Honeysuckle Extract and Vitamin B3 to bring the hydration, improves skin's moisture barrier and regenerate surface skin.