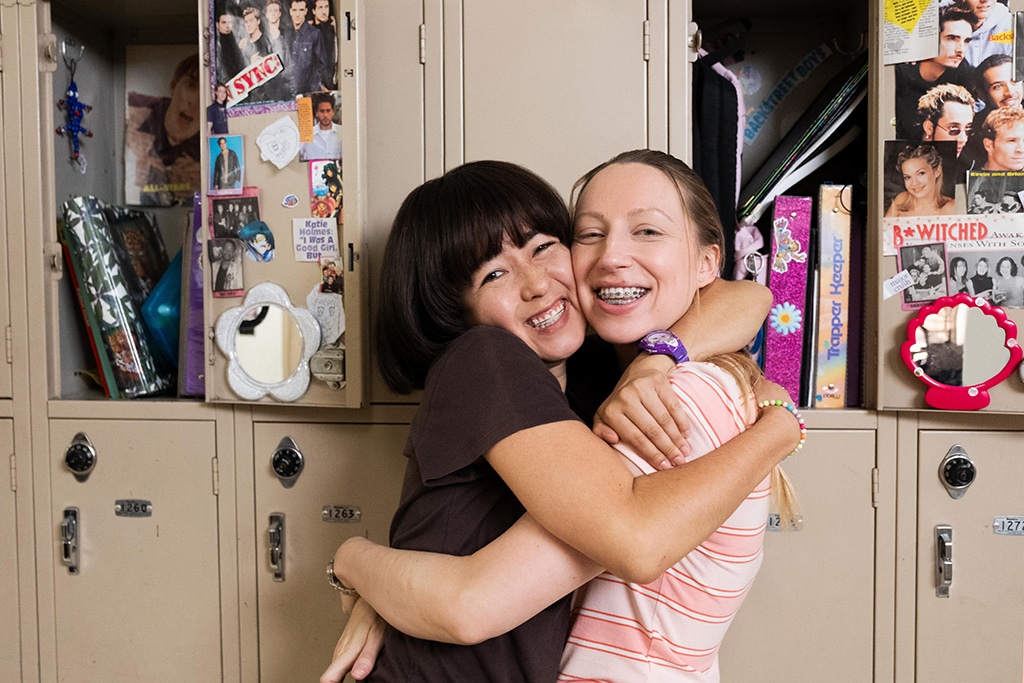 Hulu
WUWU? NM here, just some news that ya girls, Maya and Anna, are back for another round of unbearable—yet hilarious—teenage awkwardness with Pen15 season two in September.
E! News can exclusively reveal Pen15 season two premieres on Friday, Sept. 18 on Hulu. The new season is 14 episodes, but will be split into two with the first seven premiering on September 18 and the remainder to follow in 2021.
Created by Maya Erskine, Anna Konkle and Sam Zvibleman, Pen15 stars Konkle and Erskine as versions of themselves as 13-year-old outcasts navigating middle school in the year 2000. Their peers are played by actual tweens and teens. Get a taste of the new season in the teaser below.
Season two of Pen15 picks up shortly after the events of the season one finale and what happened between Maya, Anna and Brandt (Jonah Beres) at the dance. The saga continues between the three, and additional episodes feature the girls dabbling in wrestling, witchcraft and welcoming a new friend into their midst that really tests these BFFs.
Erskine, Konkle, Zvibleman, Debbie Liebling, Gabe Liedman, Marc Provissiero, Brooke Pobjoy, Andy Samberg, Akiva Schaffer, Jorma Taccone and Becky Sloviter are all executive producers on the series.
The season one episode "Anna Ishii-Peters," written by Erskine and Konkle, was nominated for an Emmy in 2019. When news broke of their first-ever nomination, both women said they were sleeping. They didn't expect to be in contention.
"It's definitely not everyone's cup of tea and I think that's OK," Erskine told E! News.
"It's hard to process," Konkle added.
"It's hard to process that more than just our parents watched it. We really are the little show that could," Erskine said.
More than their parents did indeed watch. In the fan-favorite first season, the show tackled first periods, AOL Instant Messenger love connections, divorce, first kisses and boyfriends, bullying and racism.
Watch:
Best of Glambot: 2019 Emmy Awards
"Writing it is one thing to share the secrets or stories you feel ashamed about. That's just in a room with people you feel close with. It's another thing to be on set and then relive those moments because you're actually trying to go back to that time in your brain, and so I was overwhelmed when those emotions came up so quickly. I was like, I had no idea how close to the surface they were. This is very raw…I guess cathartic to act out," Erskine said. "I think I am finding closure through this show for some of those experiences."
Safe to say some viewers are too.
Part one of Pen15 season two premieres Friday, Sept. 18 on Hulu.