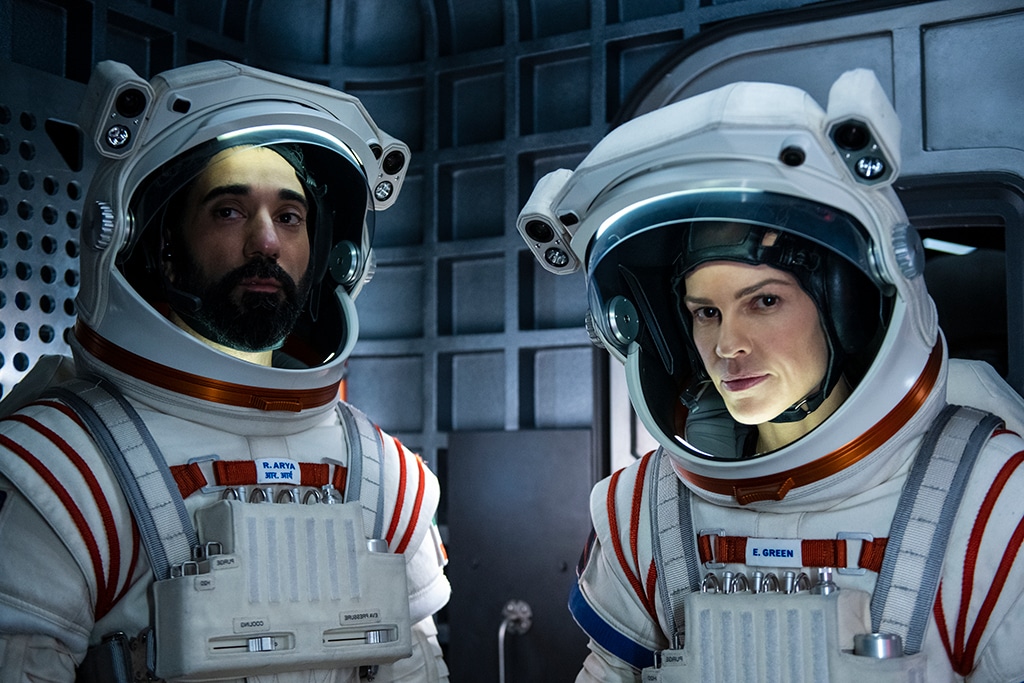 Netflix
Hilary Swank is going where she's gone only a few times before: Series regular television.
The two-time Oscar winner will star in Away, premiering Friday, Sept. 4, opposite Josh Charles. The series created by Andrew Hinderaker and executive produced by Jason Katims and showrunner Jessica Goldberg is described as a "thrilling, emotional drama on an epic scale that celebrates the incredible advancements humans can achieve and the personal sacrifices they must make along the way."
Swank, whose regular TV credits include Beverly Hills, 90210 and Trust, plays Emma Green, an American astronaut preparing to lead an international crew on the first mission to Mars. Before she does so, she must reconcile her decision to leave behind her husband and teen daughter (Talitha Bateman) "when they need her the most."
With the crew journeying into space, the drama increases and the effects of being away from home and their loved ones makes everything all the more complex.
Swank's character is also a former Navy pilot. She's described as headstrong and empathetic. Charles, whose credits include Sports Night and The Good Wife, plays Matt Logan, a NASA engineer who must navigate a teen at home while Emma takes flight.
Watch:
Colin Kaepernick & Ava DuVernay Team Up For Netflix Series
The cast also includes Mark Ivanir as Russian cosmonaut Misha Popov, Ato Essandoh as botanist Kwesi Weisberg-Adebayo, Ray Panthaki as loner Air Force pilot Ram Arya, Vivian Wun as Chinese chemist Lu Wang, and Monique Curnen as former astronaut and Emma's liaison Melissa Ramirez.
See a trailer for the new series above.
Away lifts off on Friday, Sept. 4 on Netflix.