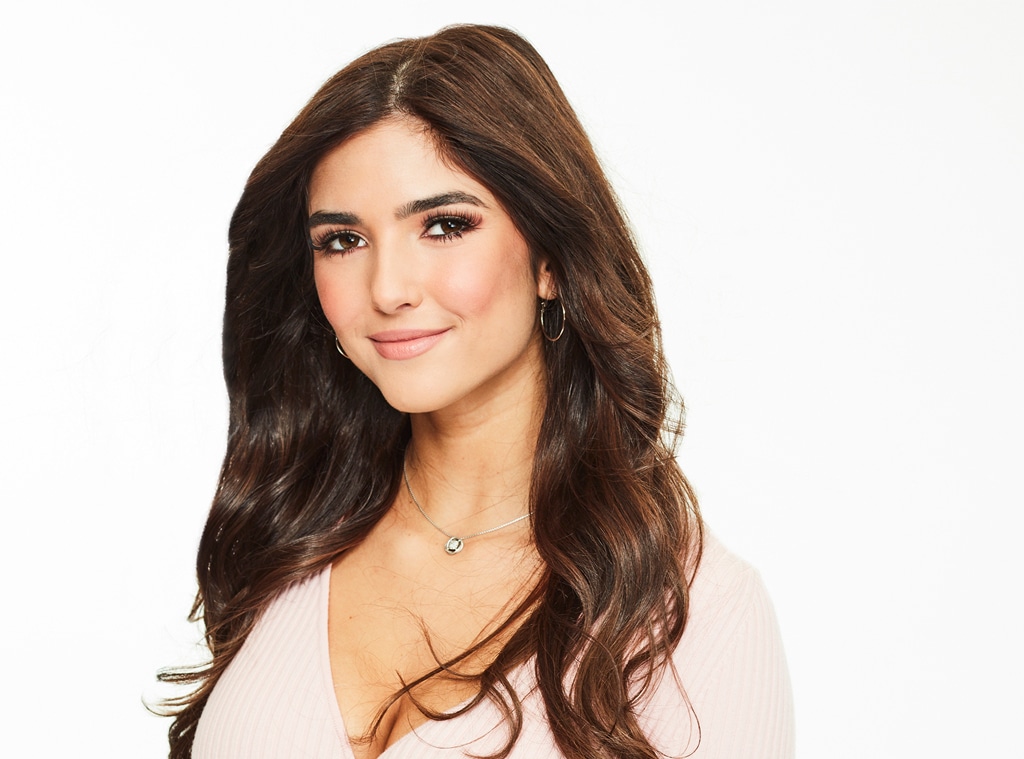 ABC
The Bachelor Presents: Listen to Your Heart star Jamie Gabrielle is opening up about her struggles with mental health issues.
In recent months, many on social media have praised the musician with her new, thinner physique. But as Jamie revealed on Instagram this week, there's more than meets the eye. 
"I get a lot of DMs and comments addressing the way I look and people asking for my workout routine or how I 'lost the weight'," she shared in a candid statement. "Yes, I have been working out but the truth is that I struggle with an eating disorder, depression and anxiety."
She continued, "In my life I have gone from being almost overweight to being underweight, unable to sustain a healthy lifestyle. My eating disorder is something I've battled with since I was 14 but especially since coming off of the show it has taken over my life."
Jamie explained that she's now speaking out about her mental health issues because she doesn't "want to perpetuate this idea that I have been living a healthy lifestyle," as some have suggested. 
"I haven't," she stated. 
The 21-year-old also said that she wants to be "open" with her followers, because she thinks there "is power in being honest and sharing." And while she has these beliefs, Jamie explained she was "struggling" to discuss this topic because she fears that "people won't accept [her]" and because she struggles with who she really is. 
"I have been struggling a lot for the past year and a half and my go-to is always to paint a fake smile on my face; But I don't want to do that anymore," she shared. So Jamie said revealing her struggles is a "baby step" towards being the "honest and real" person she wants to be.
The musician concluded her message, "Right now, I am working on accepting and loving myself for who I am. I hope that me sharing today can give you the courage to do so as well and to ask for help when you need it."
Watch:
"Bachelor" Franchise Will Film Despite COVID-19
The aspiring country star gained a large following when she joined the show The Bachelor Presents: Listen to Your Heart. She and partner Trevor Holmes made it to the season finale but were beat out of the top spot by Chris Watson and Bri Stauss. 
They continued dating after the show finale, but split shortly after. She wrote in an Instagram post, "It has been strange and honestly overwhelming to have people watch, comment, and ask about my personal life on a scale I have never experienced before. I believe I don't 'owe' anyone anything and this is my life, but yes I am not in a relationship."
If you or someone you know needs help, please call the National Eating Disorders Association helpline at 1-800-931-2237.