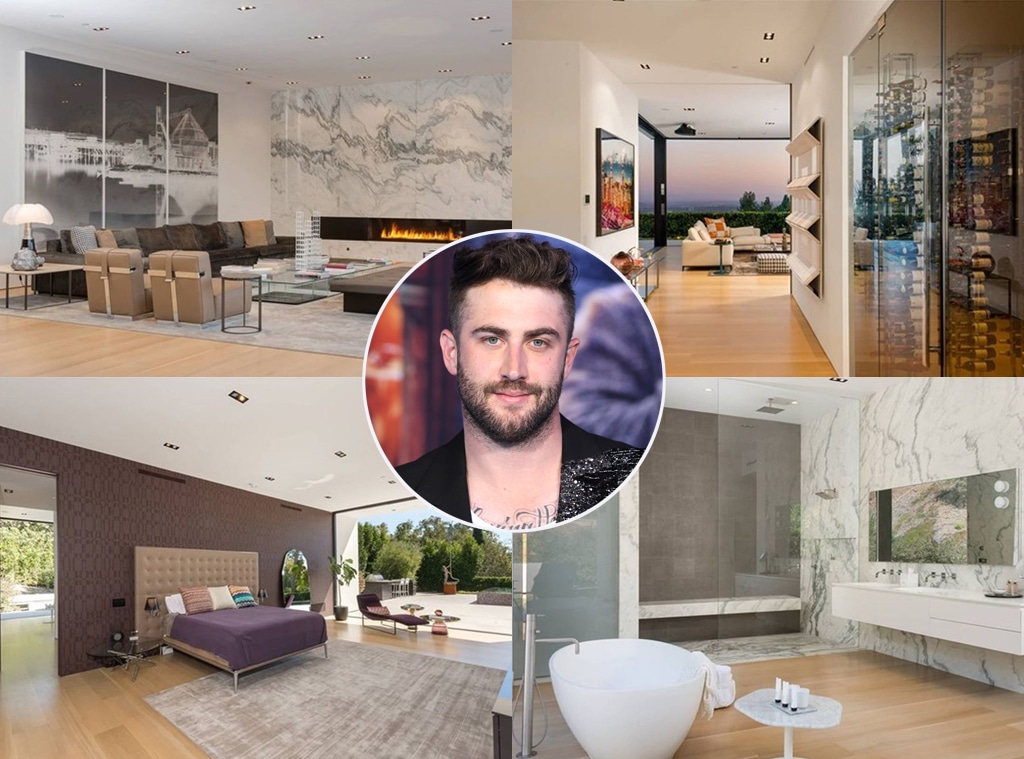 Zillow; Getty Images
Jordan McGraw has a lot to celebrate this July.
In addition to becoming engaged to E! News' very own Morgan Stewart, the son of Dr. Phil will be moving into a spanking new $10 million home. According to Variety, the Beverly Hills mansion was gifted to Jordan by his parents Robin McGraw and Dr. Phil.
His new 6,500 sq. ft. estate is situated on the hillside of one of Beverly Hills' most exclusive neighborhoods. It comes complete with all the amenities one could need and more, including a pool, wine room and outdoor kitchen.
Moreover, Jordan will have plenty of space to entertain or host guests, with four beds and four and a half baths. Plus, there's an extra room that could potentially serve as a home gym or an extra closet. 
The indoor and outdoor living spaces blend together thanks to pocket doors that give the house a 180 degree view of the hillside. 
Jordan's new home stands in stark contrast to the estate he previously owned in Beverly Hills. 
In January, Jordan sold a $5 million home that can only be described as eccentric. He bought the mansion in 2007 and previously shared that he decorated it in the style of Tim Burton's numerous movies, like Alice in Wonderland and A Nightmare Before Christmas.
The 34-year-old's move to the upscale and modern home comes as he and girlfriend Morgan Stewart celebrate their engagement. The artist and Nightly Pop host announced the happy news on Saturday, July 4, which was met with congratulations from their family and friends, including Dr. Phil himself. The TV personality wrote on Jordan's Instagram reveal, "Morgan, Robin and I are so thrilled for you and Jordan. So proud to add you to the family! Love you both!!!"
Meanwhile, E! News' hosts of Daily Pop couldn't help but share their excitement for the happy couple. To see what Erin Lim, Justin Sylvester and Victor Cruz had to say, check out the video above!