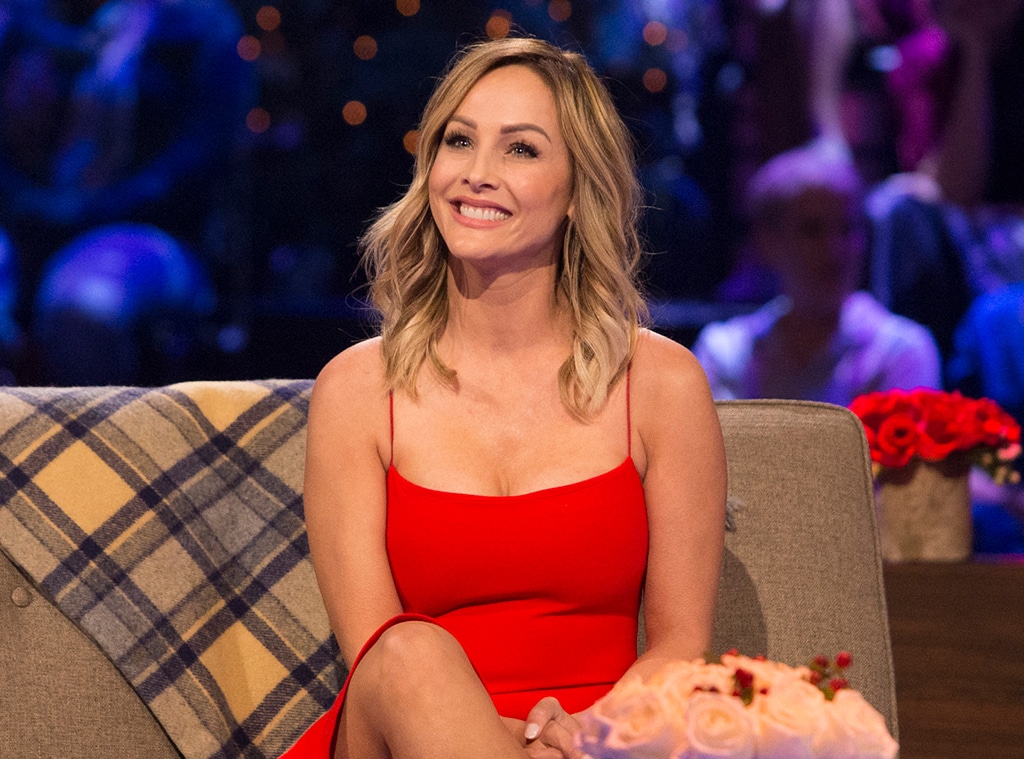 Paul Hebert/ABC
No matter what, this is going to be a season of The Bachelorette unlike any other. 
Season 16, starring Clare Crawley as a woman on the hunt for love, is mere weeks away from beginning to film, in the middle of a pandemic. That, in itself, is weird. Contestants and crew will have to quarantine for two weeks before filming begins and test negative for COVID-19 regularly, while also having their temperature checked. Instead of starting at the Bachelor Mansion outside of LA and eventually traveling all over the world, the entire season will be shot at one resort in Southern California. Dates are going to be different. Private horseback riding is probably in, while country concerts surrounded by awkward fans are definitely out. 
But maybe all of these restrictions could be a good thing, and a way for the show to take full advantage of the opportunity it has right now to essentially start over and figure out what needs to happen to move forward, both in terms of addressing the diversity problem it promised to fix, and in terms of getting better in other ways, starting with doing right by Clare. 
Clare, at 39, is the oldest lead The Bachelorette has ever had, and only one Bachelor, season six's Byron Velvick, was older, at 40. Rachel Lindsay was previously the oldest lead, at 32. Hannah Brown is the youngest at 24. The youngest Bachelor ever is Jesse Palmer, who was 25. More recently, Nick Viall and Arie Luyendyk Jr. were both 36. 
While things have likely changed, the initial announcement of Clare's cast was a little worrisome. Ages ranged from 23 to 42, and that 42 year-old is the only person older than Clare among the cast. Five of the 32 men are 25, and only seven are older than 30. Twenty-one of the announced suitors are more than 10 years younger than Clare. 
While a woman dating a younger man is perfectly acceptable, a cast that is almost entirely way younger men feels unfair. It feels like a cast that wasn't created for Clare, like perhaps the men were cast for a single former Bachelorette who is currently 25. 
Rachel, the next oldest Bachelorette, didn't get a contestant younger than 26, and at least six of her suitors were the same age or older than she was. She ended up happily married to 37 year-old Bryan Abasolo, the oldest contestant on her season. Clare deserves the same chance. 
Chris Harrison said early on in the production delay that Clare's cast would likely be changing. 
"The chances are, for everybody to be able to put their life on hold and come back again is very slim. So yeah, we are still casting, so if you have somebody you think is great for this beautiful woman right here," he said in mid-March. 
Production is expected to start soon, but viewers haven't yet gotten an official glimpse at the potential new cast. Bachelor Nation only knows that Matt James, who is 28 and was originally cast on Clare's season, will no longer be a part of it, since he's jumping right to being the next Bachelor. ABC hasn't said if Clare's new cast will include more men her age, but hopefully it will. Hopefully producers saw this delay as an opportunity to give Clare a group of men who are not only closer to her age, but who are thrilled to get to date her specifically, and who aren't there just to audition to be the next Bachelor, since that spot is already filled.
There's a real opportunity here. 
On The Bachelor, the 30 year-olds are often eliminated in the first few rose ceremonies, the women who usually end up in the final weeks are usually 23 to 26 years old, accepting a proposal from a man they've known for a month when they're only a few years into post-college adulthood. Hannah Ann Sluss was 23 when the 28 year-old Peter Weber proposed to her last season. Lauren Burnham was 25 when she got engaged to Arie, as was Lauren Bushnell when she got engaged to Ben Higgins. Of those three, only Arie and Lauren are still going strong. 
Clare is 39, around 15 years older than many of the usual contestants, including the last Bachelorette. She's not only tried her luck on this franchise three times before (The Bachelor, Bachelor in Paradise and Bachelor Winter Games), but she recently opened up about an abusive relationship she experienced before The Bachelor. She's lived a lot of life. 
She also has a job she loves as a hairdresser and is pretty content already, and as she said in the most recent episode of the podcast Bachelor Happy Hour, she's looking for a partner to fit into the life she's made for herself. 
"I'm not here to be famous, as weird as it is, because it is a TV show," she said. "I love my job, and I love my life here and I wouldn't change it for the world. I want a man that I can bring back into that life, that will go on a Friday night to the nursing home with me to visit my mom, and that will go with me after dinner going on walks with my dog, and not care about anything other than finding that happiness that I'm looking for."
But she's not in a hurry to find that person. 
"I question the people who are like, I can't believe you're 39 and single," she says. "And it's like, do you understand the perks that come with being 39 and single? I can sleep as late as I want with no kids bothering me, I can travel wherever I want to go. There are perks to all different situations, but I'm not sitting here on a Friday night going, what can I do with myself? I'm not having pity parties."
She's also much more interested in finding the right person than finding just any person at all. 
Watch:
Clare Crawley's "Bachelorette" Men Likely Recast After Coronavirus
"My best piece of advice I could say is I personally would rather be spending 20 years with the man of my dreams, being wholly loved for who I am, rather than 50, 60 years with the wrong man. And if it takes that much extra time, or if it takes an extra month or an extra year, no matter what age, let yourself be loved by the right person," Clare says. "Find that right person for you and don't settle. A lot of people have said 'you're so picky.' I've been told so many times to settle by my friends, and by other people too, and I would rather love myself enough by myself than be with the wrong person. Because trust me, I have been with the wrong person. I have been in those relationships, and they are exhausting, and they are draining, and they deplete and kind of take away from who you are, and I would rather spend a shorter amount of time with the right man who lifts me up and matches me in my energy, rather than a longer time with the wrong person."
That's some inspirational language that hasn't been a part of this show's narrative before, and it's worth exploring it fully. What does dating look like between two people who are almost 40 compared to two people in their mid 20s or early 30s? What do the conversations sound like? How does the communication change? When you've had way more time to establish a career and a life, what is required to add someone to that life?
As The Bachelor prepares to finally welcome its first Black lead, The Bachelorette can help usher us into a new era of the franchise that isn't just about producing young, mostly white social media influencers. This show could actually be about finding love, and maybe with a stripped-down season full of fully-grown adults, it's possible to get there. Let's just hope producers are on board. 
Clare's season will begin filming soon, and will hopefully air on ABC this fall.