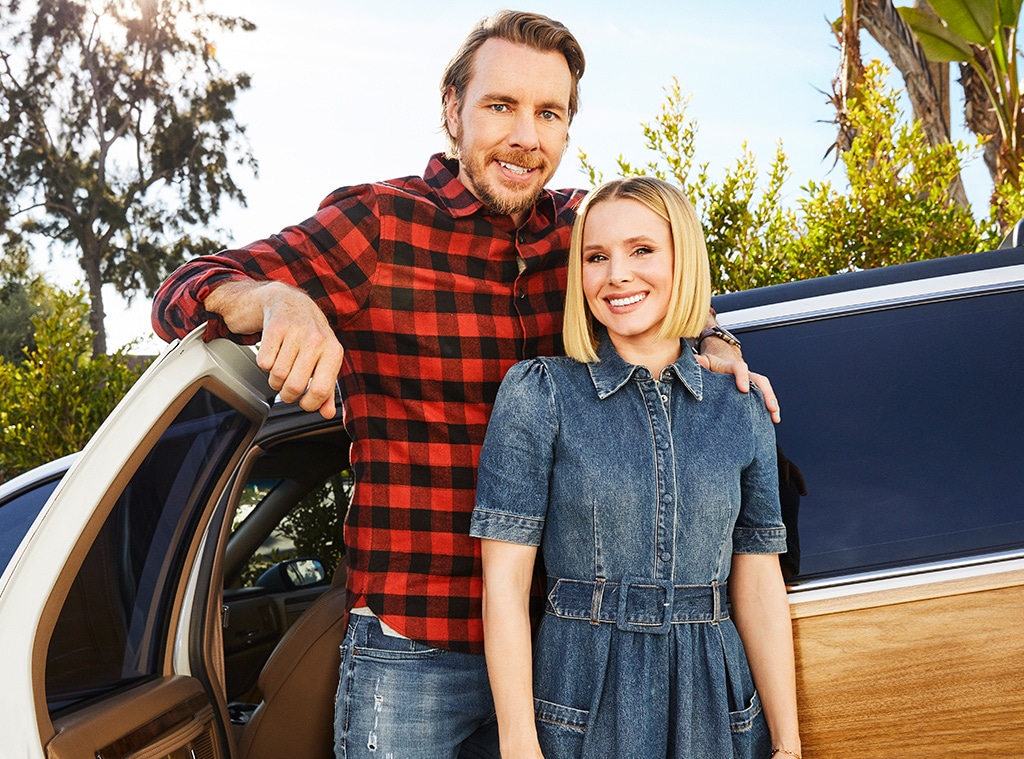 Hello Bello
Kristen Bell's youngest has hit a new milestone and has graduated from wearing diapers!
Talking with Today's Parent over Zoom earlier this week, the Veronica Mars star shared an update on her five-year-old daughter Delta's potty training and how she and husband Dax Shepard came up with a new schedule that helped wean the little one off of her overnight diapers.
"You know what we have to do? We wake her up at about 11 p.m. when she's like a zombie and put her on the toilet," Bell explained, via the publication.
Shepard jumped in and joked, "Yeah, we put a wet spaghetti noodle on the toilet once a night."
Bell expressed that parents shouldn't feel shame if their child doesn't hit the same timetables as other kids—in fact, Bell had shared with the podcast #Momsplaining that her older child Lincoln hit the marker when she was 21 months—and added, "If you want to try this 11 o'clock make-them-pee trick, great, there's no shame in any of it. Sometimes it takes kids until they're even older than five!"
The update came a few weeks after The Good Place actress had shared on the podcast #Momsplaining alongside Maya Rudolph and Casey Wilson how her oldest was still using diapers, and was unexpectedly met with backlash from users on Twitter.
"Why would @KristenBell relate this humiliating fact about her child, along with identifying details like her name?" a fan asked. "Delta may not know about this yet, but she will: In the middle of a pandemic during her delicate formative years, her mom told the world she was still in diapers."
The mother-of-two clapped back to the mommy-shaming, writing, "I also dont think its humiliating if ur kid wears diapers late. Everyone is different. My 5yr old wouldn't be embarrassed even if she was in diapers during the day! She's confident & goofy & doesn't see anything about her beautiful unique self something to apologize for. Xo."
As for parenting during the pandemic, Bell shared with Today's Parent her plans for the summer (see: staying home with the kiddos) and how, "It's been so good having this much contact with [the girls] while they're young."
Watch:
Kristen Bell & Kids Serenade Dax Shepard as He Self-Isolates
She and her husband also shared updates on her baby-care line, Hello Bello, including the adorable diaper designs that are coming soon, which we say are perfect for kids of any age that may need them!