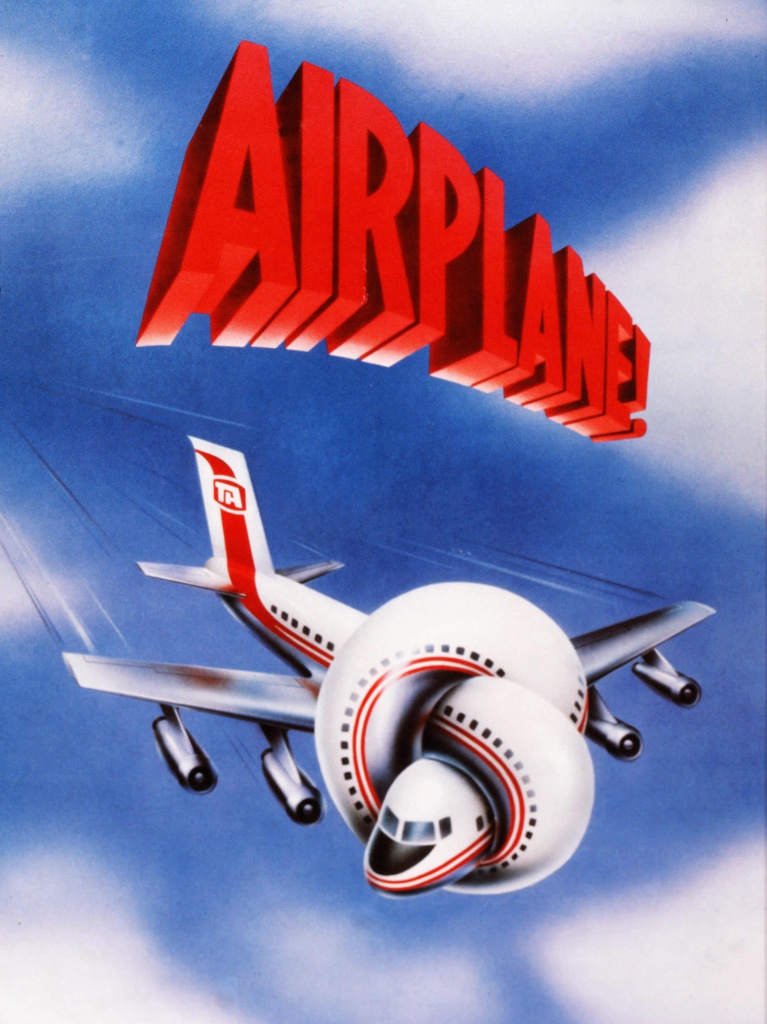 Kobal/Shutterstock
Shirley, we're serious.
It's been 40 years since Airplane!, the madcap spoof landed in theaters, packing nonstop gags and countless one-liners into 87 bouncy minutes.
The directorial debut of ZAZ (the filmmaking trio composed of David Zucker, Jim Abrahams and Jerry Zucker) cost a reported $3.5 million to make and raked in $83.5 million, paving the way for a slew of parodies to come and cementing its status as a classic summer blockbuster, as well as the fourth-highest-grossing movie of 1980.
And since we picked the wrong year to quit drinking, there's no better time than the present to revisit the ridiculousness of Airplane!, which the American Film Institute has deemed the 10th-funniest movie of all time.
"The legacy of Airplane! is wonderful and amazing," Jerry Zucker, whose films as a solo director include Ruthless People and Ghost, told the Baltimore Sun in 2001.
"Although we thought it would be a big hit—we were very headstrong at that time and thought we had something special—I don't think we would ever have guessed that it would last, that 20 years later, it would still be on someone's list," he said.
And 20 years after that, here we are, with a manifest of secrets about what went into making all those timeless laughs.
As for that blink-and-you-miss-it scene that we can't refresh for you in a photograph, those bare breasts that appear out of nowhere, basically as an homage to de rigeur frat humor and almost obligatory nude scenes, belonged to Francesca "The Kitten" Natividad, who went on to pose for Playboy.
"I'm a burlesque star so I had no problem getting naked," she told Jim Cryns for The Making of Airplane! A Leaflet. "Jerry just told me to shake them up...It was a great experience."
Watch:
Best Moments From Iconic 2001 Film "Pearl Harbor": E! News Rewind
"We spent so much time trying to persuade everyone else that it would be funny, that we started to believe it ourselves," Jerry Zucker recalled to The Guardian in 2010. "So we were pretty gung-ho when it came out and weren't that surprised it was a hit. But no one ever envisioned it still being around 30 years later."
Another 10 years later and Airplane!'s vector, Victor, is still pointing ever skyward.