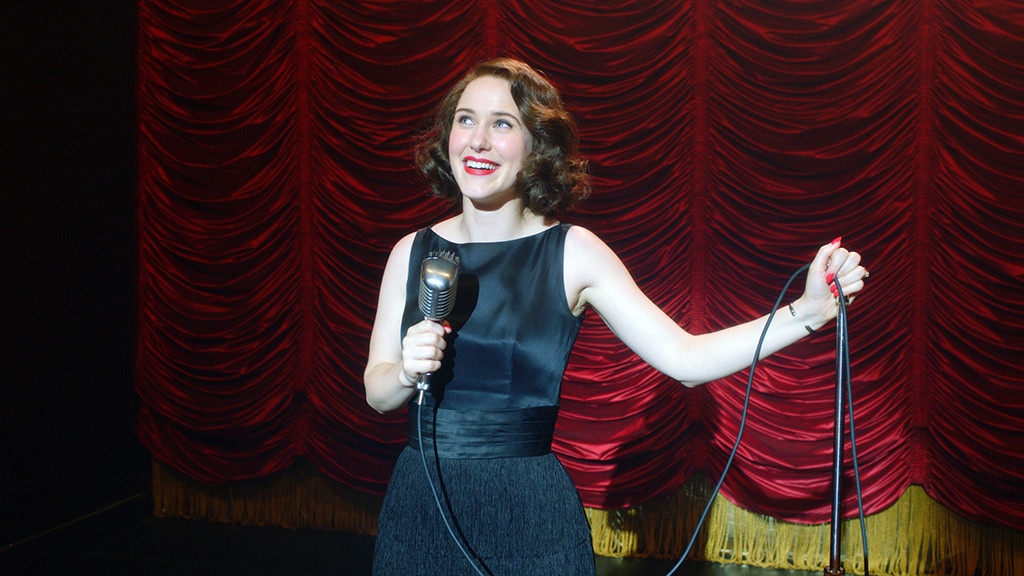 Amazon
Amy Sherman-Palladino has no time for critiques, specifically this one about Midge Maisel, the titular character of The Marvelous Mrs. Maisel.
During the comedy showrunner roundtable interview with The Hollywood Reporter, Sherman-Palladino admitted she doesn't read criticism of her work, but she has heard certain criticism about Midge Maisel (Rachel Brosnahan), that she vehemently takes issue with.
When asked about tackling the character's white privilege in season three and whether Sherman-Palladino ever worried about how people would receive the character on the 1960s-set show, the creator said, "No, I never give a s--t about that, especially when you're dealing with women characters."
"I started on Roseanne, I was in my 20s, and it was me [and] a [female writing] partner, and we were the only girls on staff, and you learn really quickly what the views on women were, what was likable and what was, 'Oooh, don't yell too much because you're too strident.' You learn very quickly that if you reminded one of the execs in the room at all of his wife, you're f—ked," Sherman-Palladino said. "So I have never gone into anything worried about what people are going to think in those terms."
Watch:
Why "Marvelous Mrs. Maisel" Cast Was Surprised By SAG Win
But the main negative she hears about the character is Midge spending so much time away from her two kids while working as a stand-up comic. "I have no patience for that s--t whatsoever. I never saw one person say dick about Don Draper in Mad Men not hanging out with his kids. So f--k that s--t. These kids have two sets of grandparents who dote on them, and they have a father that's there all the time. If this woman has to go out on the road to make a living, f--k you if you have an issue with that. And I mean that with all the love in my heart," she said.
The series follows Midge Maisel as she pursues a career as a stand-up comic, going from obscurity to stardom. The third season saw the character on tour with Shy Baldwin (Leroy McClain), but before they could embark on the European part of the gig, she was removed from the tour after a set at the Apollo where she made quite a few jokes alluding to Shy's sexuality.
The Marvelous Mrs. Maisel will return for a fourth season on Amazon Prime Video.
"We were thrilled to hear that for the fourth time, we do not have to pack up and vacate the premises," Sherman-Palladino and executive producer Daniel Palladino said in a statement when the renewal was announced. "We'd like to thank Amazon for all their faith and support, their partnership and enthusiasm, and for letting us hang with our favorite people, the cast and crew of Maisel, for a little while longer."
The series also stars Tony Shalhoub, Alex Borstein, Marin Hinkle, Michael Zegen, Kevin Pollak, Caroline Aaron and Jane Lynch.
"The Marvelous Mrs. Maisel has been a worldwide phenomenon, and season three has been no exception, with the series' most watched opening weekend ever. We're so happy that our Prime Video customers will get to see Midge's story continue in season four," Jennifer Salke, head of Amazon Studios, said in a statement. "Amy and Dan have created such funny, charming, relatable characters, all with their inimitable wit and eye for detail, and our customers around the world will be delighted to have another season in the world of The Marvelous Mrs. Maisel."