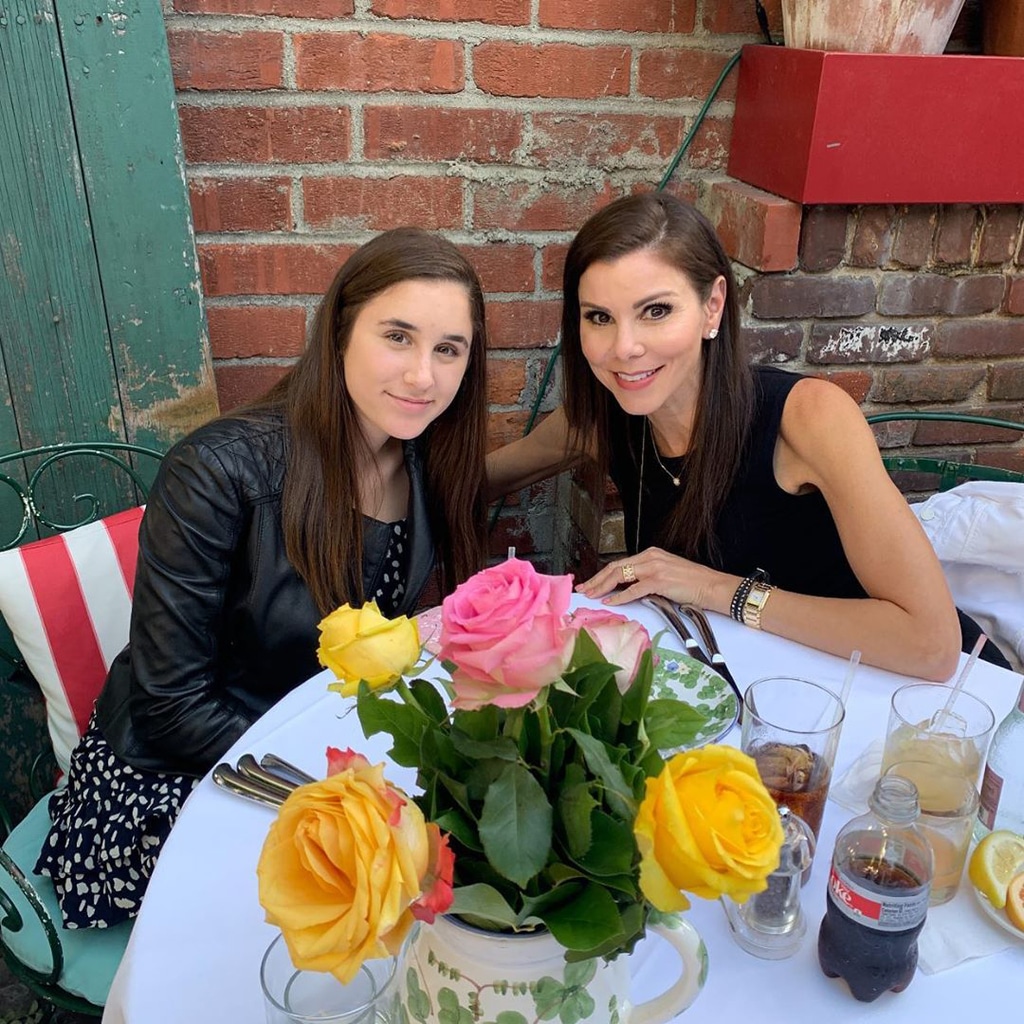 Instagram
Heather Dubrow is one proud mama.
On Tuesday, June 30, the Real Housewives of Orange County alum congratulated her and Dr. Terry Dubrow's 16-year-old daughter for coming out as bisexual. Max Dubrow shared the personal announcement as Pride Month came to a close. 
"I love you my beautiful, hilarious, amazing child! I am SO proud to be your mother," Heather shared on Instagram alongside a photo of Max draped in a LGBTQ+ pride flag. 
Max told her thousands of Instagram followers, "I always knew I was bi, I just thought it was bipolar." The teen also thanked her famous mom for the support, commenting on Heather's post, "I love [you] mom!!! Thanks for being the best, most supportive mom in the world." 
Max and twin brother Nick Dubrow are the oldest of Terry and Heather's four kids. Together, the Botched star and his wife are also proud parents to Katarina, 13, and Collette, 9. 
The Dubrow kids make frequent appearances on Heather's Instagram page, and in honor of the twins' 16th birthday last November, the podcast host gushed, "Happy Birthday @nickdubrow @maxdubrow!! We are so proud of both of you!! I can't believe you're 16 and DRIVING?!?!?? I LOVE YOU BOTH SO MUCH! Be SMART, be SAFE have FUN!"
Watch:
6 Celebrities Who've Come Out in 2020