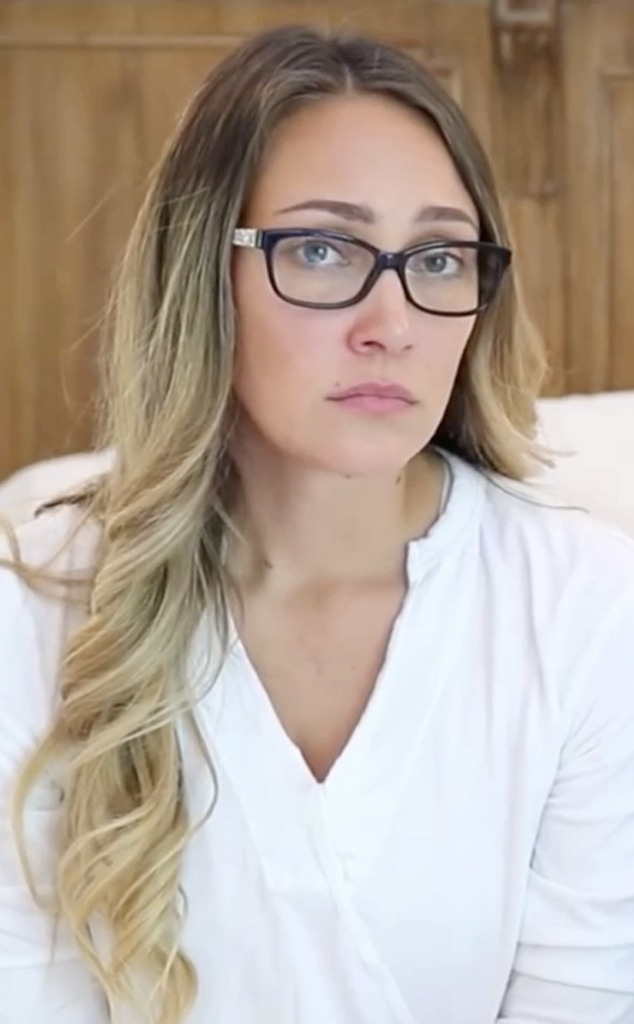 Instagram
YouTube stars James and Myka Stauffer will not face charges after authorities launched an investigation into their adopted son's welfare.
According to Buzzfeed News, who obtained a report on the investigation, the Delaware County Sheriff's Office announced Monday, June 29 that it had closed the case against the Stauffer family and concluded that Huxley is "safe with a new family."
The Delaware County Sheriff's Office also released a statement on Twitter, and despite not disclosing the identity of those involved in the investigation, suggested the case was linked to the YouTube stars.
"The Delaware County Sheriff's Office has completed its investigation related to a local adoption process, which has been highly publicized in the news and social media by other interested parties," the statement read. "The case is closed without any charges."
In early June, law enforcement first launched an investigation into the well-being of the child. In late May, the couple announced they placed Huxley, who they adopted from China in 2017, in the care of a new family over concerns that they could not provide proper care for his medical needs. The announcement sparked widespread criticism. 
"Our primary concern is for the well-being of this child, as well as the other children in the household," Tracy Whited, the community and media relations manager for the Delaware County Sheriff's Office, told E! News earlier this month.
"Our investigation is ongoing, and will include contact with all children to ensure their safety. All adoption cases are confidential, and must go through a thorough process, with specific requirements and safeguards," Whited's statement continued. "In private adoptions there are the same legal requirements that must be adhered to. These include home studies as well as background checks on the adopting parent(s). In this case we are confident that the appropriate process is occurring."
Watch:
Youtuber Explains Rehoming Autistic Adopted Son
According to Buzzfeed News, Deputy Susanna Leonard stated in the investigation report that Huxley "seemed very active and showed no signs of any abuse from what I could visually see."
"When we walked into the office, [Huxley's] adoptive mother was singing a song to him as he was sitting on her lap smiling," Leonard allegedly wrote in the report. "[Huxley] appeared to be very happy and well taken care of."
"As far as the talk of possible human trafficking against [Huxley], it was determined that the process of his adoption is being conducted legally," Leonard stated.
In addition to investigating Huxley's welfare, authorities performed welfare checks on James and Myka's biological four children: Kova, Jaka, Radley and Onyx. According to BuzzFeed News, the report said law enforcement had interviewed the Stauffer's and their kids, and concluded there were no signs of abuse.
In May, the YouTube stars came forward about their decision to "re-home" Huxley.
"With international adoption," James explained in the video, "sometimes there are unknowns and things that are not transparent on files. Once Huxley came home, there were a lot more special needs than we were aware of and we were not told."
Myka wrote a blog post for The Bump detailing Huxley's medical conditions. In addition to a brain cyst and brain tumor, she said Huxley was diagnosed with autism spectrum disorder level 3 after returning to the states. 
"There's not an ounce of our body that doesn't want Huxley with all of our being. There wasn't a minute that I didn't try our hardest," Myka said in her and James' YouTube video. "Do I feel like a failure as a mom? 500 percent. So when we get insidious, hurtful comments, it really makes it hurt worse."
Myka and James said Huxley is now with his "forever family," after four months of searching for the best outcome for him. "He is thriving. He is really happy, doing really well. His new mommy has medical, professional training and it's a really good fit," she expressed.
Shortly after releasing their YouTube video, the couple came under fire.
"I want to first off apologize for the uproar and take full responsibility for all of the hurt that I have caused," Myka wrote on Instagram, following the backlash. "This decision has caused so many people heart break and I'm sorry for letting down so many women that looked up to me as a mother."
"I'm sorry for the confusion, and pain I have caused, and I am sorry for not being able to tell more of my story from the beginning" she continued. "I could have never anticipated the incidents which occurred on a private level to ever have happened, and I was trying my best to navigate the hardest thing I have ever been through."
"For this I was naïve, foolish, and arrogant. I wish so bad I would have been more prepared and done more. I wish the decision to disrupt never had to be made," she expressed, later adding, "We love Huxley and know that this was the right decision for him and his future. Praying that Huxley only has the best future in the entire world."
E! News has reached out to the Delaware County Sheriff's Office for independent confirmation of the investigation and have not yet received a response.