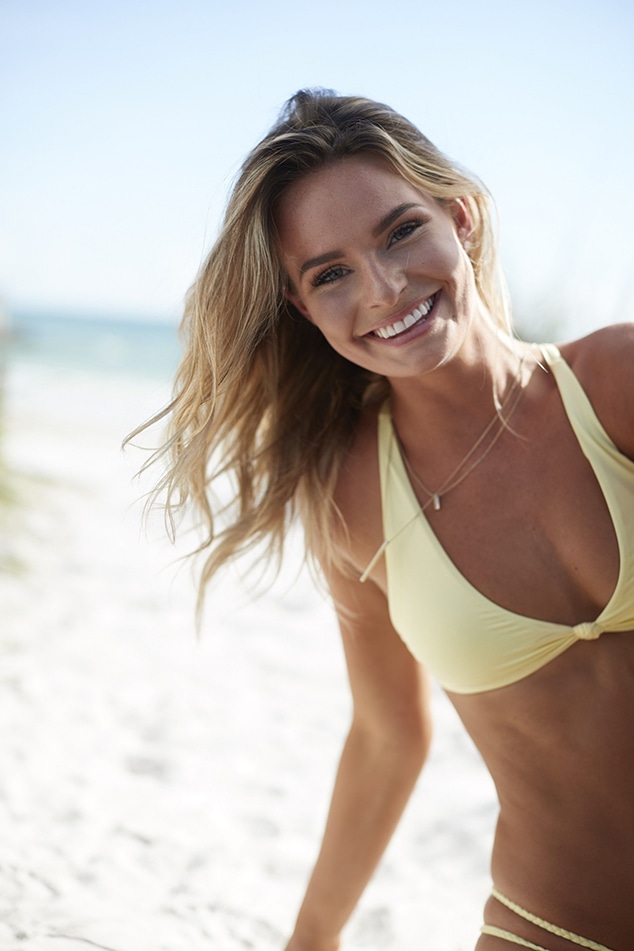 MTV
"I'm ready for a good guy," Juliette Porter says in our exclusive sneak peek of Siesta Key.
The ladies are all in agreement. "Let's find you somebody," Chloe says.
Enter Sam.
"I used to have a huge crush on Sam, like a couple of years ago," Juliette admits in the exclusive sneak peek below.
They were playing corn hole together earlier and…were there sparks?
"Sam's been friends with all of us forever. He's super hot and really sweet, but considering he's one of Alex's good friends, he's always been off limits," Juliette says. "Alex is out of the picture now and I'm done factoring him in on my decisions. Game on, bitches."
Alex is out of the picture in more ways than one. In June 2020, MTV announced they were cutting ties with Alex Kompothecras over offensive remarks he allegedly made on social media. "We've made the decision to cut ties with Alex and are editing the current season to minimize his presence. He will not be in future seasons of Siesta Key," the network said.
In the clip above, Juliette and Co. get into the nitty-gritty of Sam's appeal, including his body that they say is cut in all the right ways.
From the looks of their Instagram accounts, Juliette and Sam are still going strong.
It's been a journey for Juliette, with Alex and Robby Hayes all being in the picture now. Has she finally found the right guy?
Watch:
MTV Cuts Ties With "Teen Mom OG" Star Taylor Selfridge
Click play on the video above to get the full sneak peek of the Siesta Key episode introducing Sam.
Siesta Key airs Tuesdays, 8 p.m. on MTV.