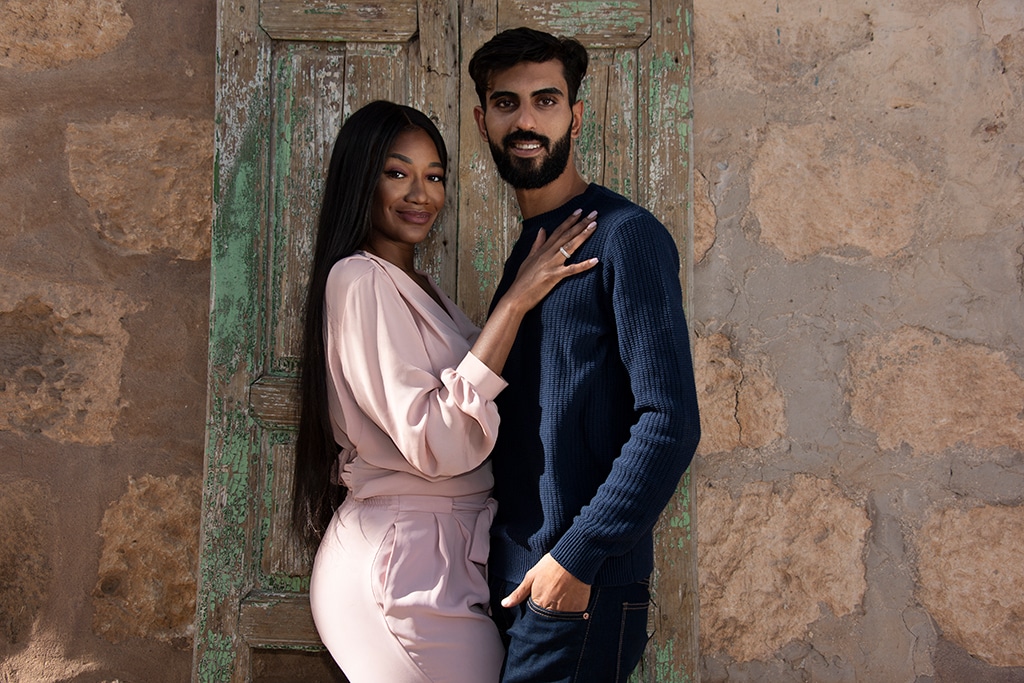 TLC
Brittany and Yazan's airport reunion on 90 Day Fiancé: The Other Way may be a sign of things to come, Brittany worried on the Monday, June 29 episode.
After traveling to Jordan from America, Yazan met Brittany at the airport where things quickly soured. She hugged a member of the production crew and Yazan saw she had a bottle of alcohol. This prompted an expletive-laced tirade from Yazan. "He stormed off and acted a fool," Brittany said. "To see him acting like this now is really concerning."
If this is how he reacted to that situation, how would he react to learning Brittany is still technically married? Yazan told cameras Brittany was acting like she didn't care about his customs and tradition. Can they move beyond this?
He dropped her at her hotel and homed the two could calm down in the time apart.
"This is not what I signed up for. I thought I had an idea of who he was," Brittany said after pouring herself a glass of tequila.
Meanwhile…
Deavan and Jihoon
Deavan and her family arrived in South Korea where her mom quickly started acting out. Deavan's mother was outspoken over Jihoon's mother's driving and was not thrilled about the location of the apartment her daughter would be living in.
Tim and Melyza
Viewers finally met Tim, a man whose childhood nickname was Cheese Stick, in this episode. Tim said he embodies the American stereotypes. He has an emotional support cat that travels with him. He partied too much after high school and was arrested for breaking and entering. He cleaned up his act and went to college where he met Melyza. She was working as an au pair. They dated long distance after she moved for a new job and continued when she returned to Colombia. But the distance proved difficult and Tim strayed. He cheated on her with a coworker and is determined to make it up to her—and make the relationship work—by moving to Colombia.
Kenneth and Armando
It was moving day for Kenneth. Cameras followed him as he packed up his life and said goodbye to his kids. He admitted he was nervous to bid farewell, but feels in his heart it will work with Armando. Kenneth admitted to feeling a vast immense of guilt for leaving his family, and it's been a whirlwind of emotions. "I might need psychiatric help after this," he joked.
"I didn't think it would be this hard," he said.
Biniyam and Ariela
Viewers got a proper introduction to Biniyam in Ethiopia. He's the baby of the family and lives with his brother and sister-in-law. He's a dancer and an MMA fighter…and a musician on the side. Ariela isn't his first American lover—he has an ex-wife and son who moved back to America. He told friends he was sad his son doesn't know him anymore.
90 Day Fiancé: The Other Way airs Mondays, 9 p.m. on TLC.