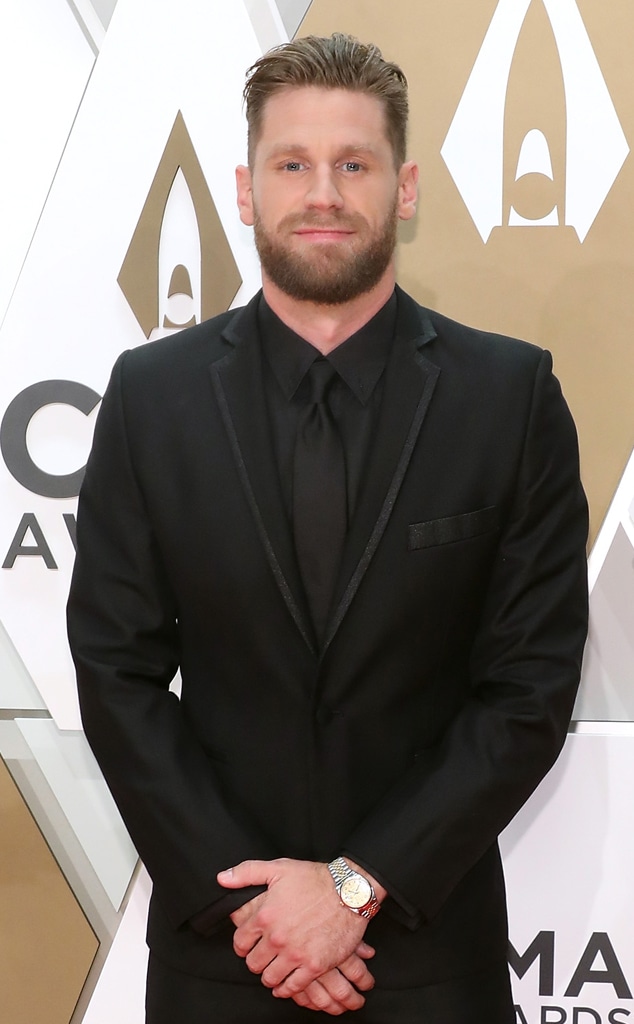 Taylor Hill/Getty Images
UPDATE: The country singer spoke out following the backlash he faced this weekend after performing at a packed show that appeared to lack proper social distancing measures. 
On Monday, June 29, Rice took to his Instagram to address the criticism he faced after posting videos from his concert. 
"I just wanted to address my show Saturday night," Rice said in an Instagram video. "I took a video of the concert, everybody had a blast, but then once I posted the video, a lot of people seeing that online had a big problem with how the show looked, how the show went down."
He added, "I understand there's a lot of varying opinions, a lot of different opinions on COVID-19, how it works with live music crowds and what all that looks like."
"You guys are everything to me, so your safety is a huge, huge priority," Rice said, adding that his upcoming show this weekend in Kentucky will take place at a drive-in facility, where concert goers can practice social distancing. "The safer we are now, the quicker we get to get to actual normal live shows, which I know we all want. Please go by the rules, please go by the laws."
Watch the full video below: 
Country singer Chase Rice returned to the stage for a concert in Petros, Tennessee, and is facing backlash after thousands of fans were seen not wearing face masks or practicing social distancing amid the ongoing coronavirus pandemic. 
On Saturday, June 27, Rice shared footage from the concert to his Instagram Stories of fans singing along to "Eyes on You" and wrote, "We back." From the looks of the videos, people in the crowd did not appear to be wearing masks.
According to TMZ, the 34-year-old singer held his first show in months at a former prison-turned-event center called the Brushy Mountain State Penitentiary in Tennessee, adding that the venue can hold up to 10,000 concert goers. 
This afternoon, the Brushy Mountain Group told E! News that "all local requirements were abided by for the recent concert and numerous precautions were taken." 
They added that they "drastically reduced" the maximum venue capacity of 10,000 to 4,000 maximum capacity, which they said was "lower than the state's advisement of 50%." The night of the concert saw "less than 1,000 in attendance Saturday night providing ample space in the outdoor lawn area for fans to spread out to their own comfort level," said the Brushy Mountain Group in the statement. 
Ultimately, fans weren't too happy on social media about Rice's decision to host a concert amid the ongoing COVID-19 outbreak. On Twitter, one user said, "Chase Rice just played a concert to an enormous crowd of unmasked fans here in Tennessee. For once, I am at a loss for words." 
Kelsea Ballerini also took to Twitter to call Rice's decision to play in front of such a large crowd of people "selfish."
"Imagine being selfish enough to put thousands of people's health at risk, not to mention the potential ripple effect, and play a NORMAL country concert right now," she wrote, before tagging the artist directly on Twitter. "@ChaseRiceMusic, We all want (and need) to tour. We just care about our fans and their families enough to wait."
Mickey Guyton replied to Ballereni and wrote, "An absolute selfish act. Shame on him." 
Further, the concert venue added that "all guests were given temperature checks prior to entering the venue and free hand sanitizer was provided to everyone at entry."
"All vendors and staff were advised to wear masks and gloves when interacting with guests, and bandanas were available for purchase on-site," they continued. "We were unable to further enforce the physical distancing recommended in the signage posted across the property and are looking into future alternative scenarios that further protect the attendees, artists and their crews and our employees."
The concert venue's statement concluded, "We are reevaluating the series from the top to bottom—from implementing further safety measures, to adding stanchions, to converting the space to drive-in style concerts, to postponing shows."
According to the "Lonely If You Are" singer's website, he's set to play shows in Kentucky and Georgia in July—among other cities in August and September. However, other venues listed on Rice's tour are drive-in type facilities. 
Watch:
Chase Rice Would Welcome a Garth Brooks Duet
Rice has not yet publicly addressed the backlash.