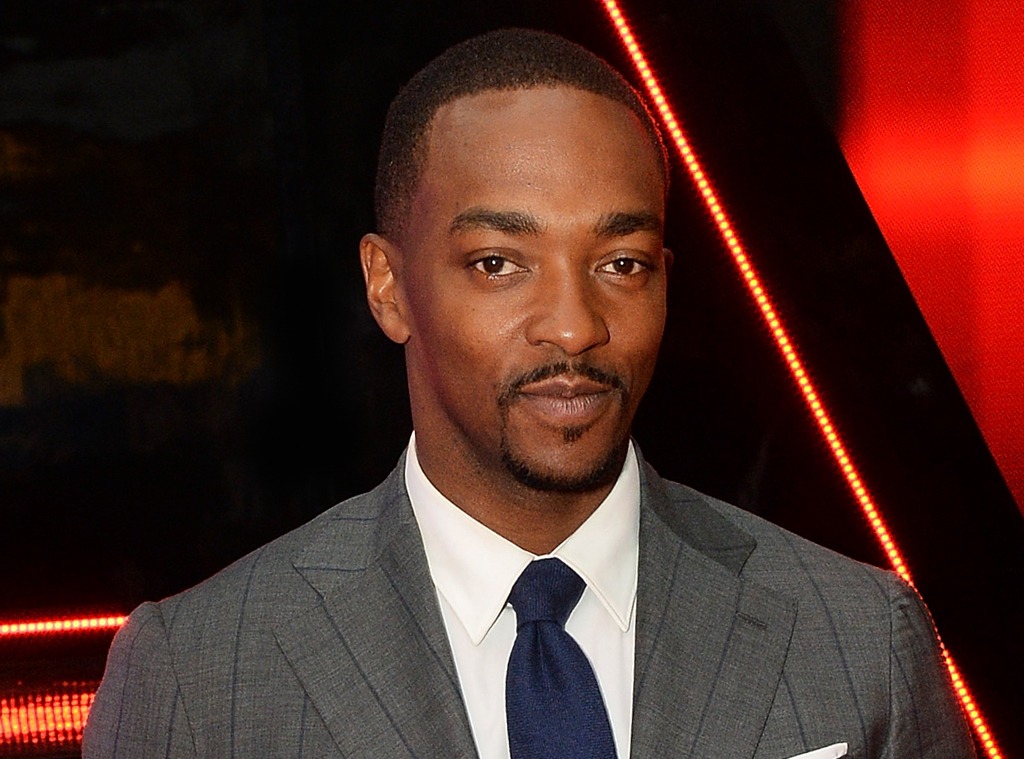 Dave J Hogan/Getty Images
Anthony Mackie wants to see more diversity in Disney's Marvel movies.
The 41-year-old star is known for kicking ass as Falcon in the Marvel Cinematic Universe. He's played the superhero seven times throughout the Disney movies, and made his on-screen appearance as the beloved character in Captain America: The Winter Soldier.
For Variety's Actors on Actors issue, Anthony opened up to Snowpiercer star Daveed Diggs about the lack of diversity and representation in Marvel's films.
When Daveed asked how he's "interacting with the moment," the 41-year-old star didn't hold back.
"When The Falcon and the Winter Soldier comes out, I'm the lead," Anthony said, referencing his upcoming TV series with Sebastian Stan. "When Snowpiercer came out, you're the lead. We have the power and the ability to ask those questions."
He added, "It really bothered me that I've done seven Marvel movies where every producer, every director, every stunt person, every costume designer, every PA, every single person has been white."
"We've had one Black producer; his name was Nate Moore," Anthony said. "He produced Black Panther. But then when you do Black Panther, you have a Black director, Black producer, a Black costume designer, a Black stunt choreographer."
The Bunker star explained why that didn't sit right with him.
"I'm like, that's more racist than anything else. Because if you only can hire the Black people for the Black movie, are you saying they're not good enough when you have a mostly white cast," he expressed.
Marvel / Walt Disney Studios
Anthony told Daveed the changes he'd like to see Marvel make in the near future.
"My big push with Marvel is hire the best person for the job," he shared. "Even if it means we're going to get the best two women, we're going to get the best two men... Fine. I'm cool with those numbers for the next 10 years. Because it starts to build a new generation of people who can put something on their resumé to get them other jobs."
"If we've got to divvy out as a percentage, divvy it out," he went on. "And that's something as leading men that we can go in and push for."
Last year, Marvel announced its extensive lineup of films at Comic-Con. According to NBC, the Marvel Studios president promised to sign on "fresh voices" for its projects. As the outlet pointed out, of the five films set to release, only one is going to be directed by a white man.
"It's about fresh voices and new voices and great filmmakers who can continue to steer the [Marvel Cinematic Universe] into new places," Kevin Feige said in an interview at the convention. "And I am as proud of that lineup of directors as you saw today as any."
Watch:
Black Lives Matter Protests That Are Changing The World
Read Anthony and Daveed's full interview here.