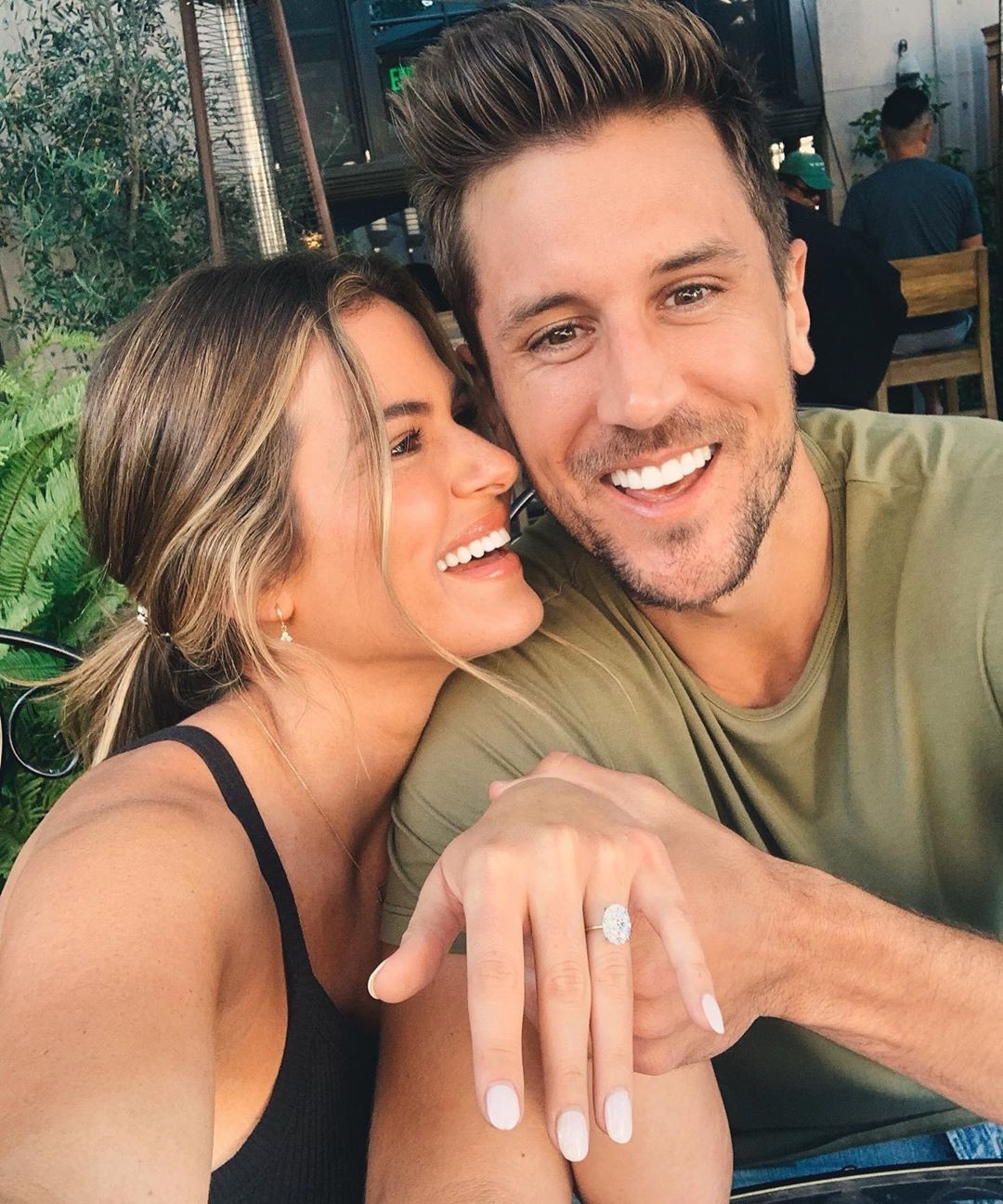 Instagram/Joelle Fletcher
Buckle your seatbelt JoJo Fletcher because it's time to relive your season.
On Monday night, ABC will put the focus on America's beloved real estate developer as The Bachelor: The Greatest Seasons—Ever! airs a special three-hour special dedicated to JoJo's season.
Although it's hard to believe that it's been close to four years since America first watched sparks fly between the reality star and Jordan Rodgers, the pair remains one of the strongest couples in Bachelor Nation.
And yes, they really are looking forward to watching their love story unfold all over again.
"Honestly, my initial reaction was anxious. I don't know why but I know I was an emotional roller coaster that season," JoJo shared with E! News exclusively while celebrating her partnership with Kilz. "But now, honestly, I'm excited to watch it back and excited to see it through Jordan's eyes."
She continued, "The funny thing is that I think I got really lucky the first time around because Jordan didn't watch our season. He maybe watched the first one or two episodes but he was like, 'I don't need to see this.' I just went through, which was amazing at the time because we were in a new relationship. Things weren't as steady then. But now, four years later, he's excited to watch. We're going to see a great laugh out of it."
The confidence shouldn't be a surprise to Bachelor Nation fans. After all, this is a couple that was supposed to say "I Do" on June 13. Instead, the Coronavirus pandemic forced them to postpone their special day until it was safer for all guests to attend.
Watch:
"Bachelorette's" Jordan Rodgers Re-Proposes to JoJo Fletcher
And while some may remember the skepticism a few noisy fans had about Jordan when the season first aired, it's clear they were proven wrong.
"Critics thought this guy is faking it, whatever. Thankfully, luckily—and I should have known better from all along—but he is that person. He's wonderful. He's amazing. He's nothing like what anyone ever thought he was...I think that comes with the territory of when you are the front runner and I just thought it was too good to be true," JoJo explained. "We don't have to prove it to anybody. I've always known he's an incredible, wonderful, loving man."
These days, JoJo and Jordan continue to co-host CNBC's Cash Pad and Paramount Network's Fittest Couples. And yes, you may find themselves working on a few DIY projects with a little help from Kilz.
"Jordan loves doing DIY projects with me so we not only redid out living room space and turned it into an office, but we recently helped Jordan's brother Luke and his wife. They just moved into a new house and they wanted to redo their laundry room," JoJo shared after using Kilz primer in her own home remodel. "We've all been in quarantine and we've all been staring at our house and the things we want to do and to change."
The Bachelor: The Greatest Seasons—Ever airs Monday nights at 8 p.m. on ABC.