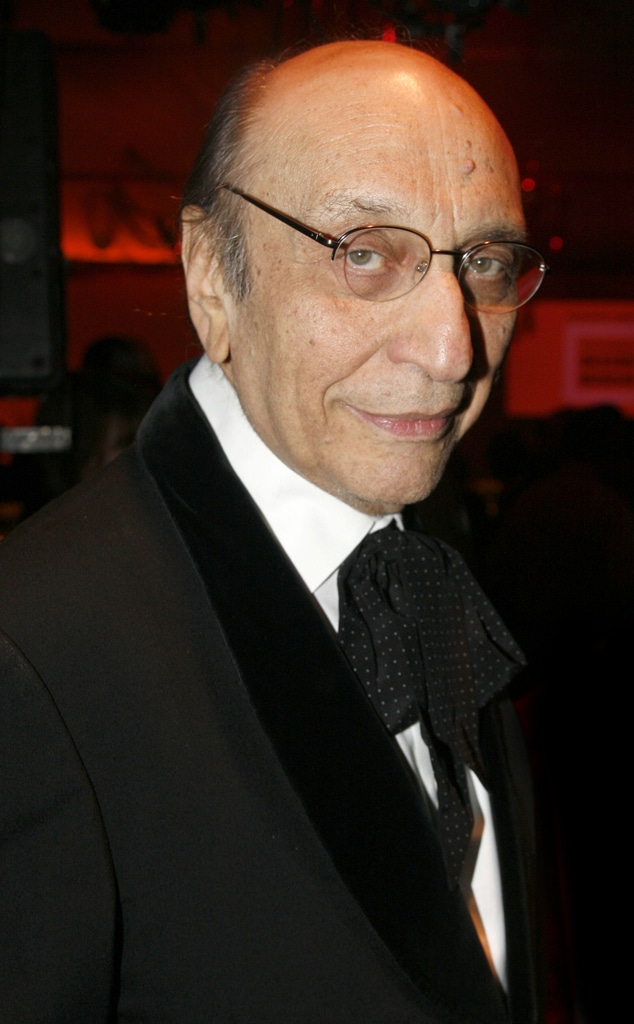 David X Prutting/Patrick McMullan via Getty Images
New York City has lost a legend.
Milton Glaser has passed away, The New York Times confirmed on Saturday morning. The publication reports Glaser died on his 91st birthday, which he celebrated on Friday, in Manhattan. 
The New York City icon's wife, Shirley, told the outlet that his cause of death was due to a stroke and renal failure.
Many know Glaser as the creator of the iconic "I heart New York" design. You know, the famous logo that's emblazoned on t-shirts, keychains, shot glasses and other souvenirs you buy while touring the city.
Along with creating the legendary design, he's also the mastermind behind the 1967 Bob Dylan poster, in which the singer's silhouette is drawn with psychedelic hair. Additionally, Glaser co-founded New York magazine, and was the design director for nine years.
"Around our office, of course, he will forever be one of the small team of men and women that, in the late sixties, yanked New York out of the newspaper morgue and turned it into a great American magazine, the publication's obituary and tribute to the co-founder read.
Other notable work by Glaser includes his designs for the World Health Organization's international Aids symbol and poster, the Brooklyn Brewery logo and an advertisement for Mad Men's final season.
In light of his death, many have taken to social media to share their heartache.
"What Milton Glaser gave to New York will long survive him," Andrew Cuomo wrote. "I Love New York was the perfect logo at the time he created it and remains so today. We lost a brilliant designer and a great New Yorker."
Watch:
In Memoriam: Fallen Stars of 2020
"Brokenhearted to hear that the great Milton Glaser (creator of the iconic I Red heartNY logo and so much more) died today, like Shakespeare, on his own birthday. (His 91st.)," Maria Popova shared.
Debbie Millman expressed, "My dear dear friend Milton Glaser died today at 91. Today was also his birthday. Milton, you changed my life profoundly and I will be eternally grateful."
E! News has reached out to Glaser's team for our own confirmation on his passing.