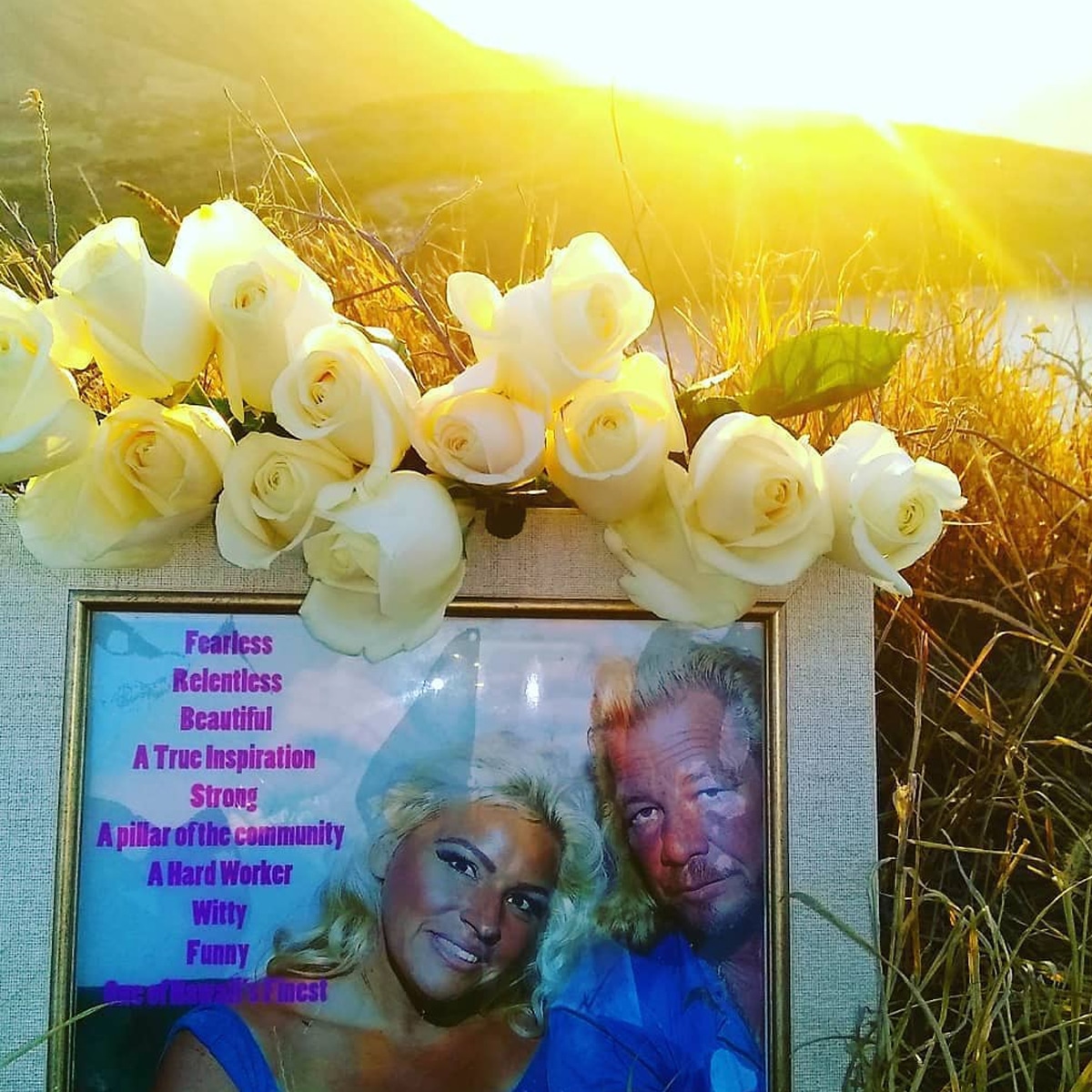 Instagram
Beth Chapman remains in her family's minds and hearts.
On Friday morning, Beth's daughter Cecily Chapman took to Instagram and shared a special tribute to her mom on the anniversary of her passing.
As followers learned, Cecily hosted a sunrise hike at the Hanauma Bay Ridge Trail in Hawaii to honor her beloved mom.
"#ForTheLoveofBeth 1 year sunrise hike," she captioned her post while featuring an assortment of photos from the walk that included yellow roses and a picture of Beth and Duane "Dog the Bounty Hunter" Chapman.
Cecily invited fans and followers to participate in the event earlier in the week. In fans, those who were unable to make it were still able to participate by posting a photo with the #ForTheLoveofBeth hashtag.
"The paddle out will begin at 5:30 pm at Waimanalo Beach. Prayer will take place on the beach and in the water. Bring your boards and flowers so we can remember Mrs. Dog the right way," she shared. "Not in Hawaii. Go on a walk, hike and take a picture. Let's make it viral."
Dog would also repost the invitation on his Instagram.
Last June, Beth passed away following a battle with throat cancer. She was 51. Her family members honored the reality star with memorial services in both Colorado and in Hawaii.
Watch:
Beth Chapman Passes Away After Cancer Battle
"I don't know if I'm light in the mind but I kind of hear her," Dog shared with E! News three months after his wife's passing. "She was my good coach and I was her good coach but I kind of hear her a lot."
He continued, "America loves Beth. She had double the fans that I had."
Through the grieving process, Dog has received a second chance of love thanks to Francie Frane. E! News later confirmed in May that the couple was engaged.
Even with his new romance, Dog will never forget his partner in crime literally and figuratively. Just last month, the bounty hunter marked what would have been another anniversary with his late wife.
"She said Big Daddy your going to be so sad when I am not here on our next anniversary," he wrote online. "Why did she have to be so right??"