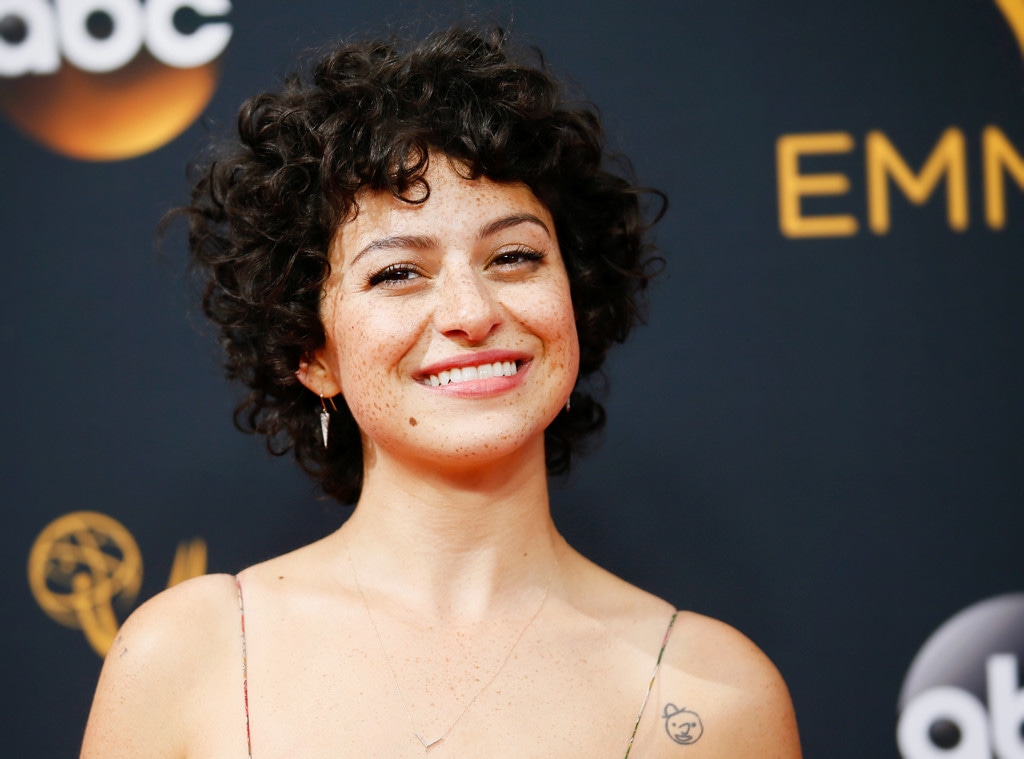 Danny Moloshok/Invision for the Television Academy/AP Images
Alia Shawkat is setting the record straight.
The Search Party actress has been spotted with Brad Pitt on several occasions, and for months, the pair's relationship has been the subject of speculation. 
However, in a new interview with Vulture, Shawkat made it clear that said relationship with the 56-year-old actor is purely platonic. 
"We're not dating," Shawkat said. "We're just friends."
E! News reported just that back in November, after a source shared, "They've spent time together and have similar interests, but that's the extent of it. They are not a couple and there's nothing romantic going on."
Speaking to Vulture, Shawkat went on to explain that she first met Pitt a few years ago through Spike Jonze, whom she's known since she was nine. 
"We just became friends, and Brad introduced me to his group of friends, and it grew from there," the 31-year-old added.
Then, one day last fall, Shawkat's name was trending on Twitter. The dating rumors had begun, prompted by photos of her and Pitt in Los Angeles. 
Watch:
Why Brad Pitt Doesn't Want to Join Instagram
"All my friends were like 'What's going on?' and sending me photos," Shawkat recalled in the interview. "I just felt overwhelmed. It's that feeling of being naked in school, like, 'Oh my God, everyone's looking at me.'"
Despite Shawkat's acting career spanning decades, she admitted that she's "gotten press, but not like that...Not so uncontrollable."
She also noticed that many out the outlets reporting on the rumors were describing her in a certain way.
"To them it's like, 'We don't get it! This girl is weird! She's so different! Why are they hanging out?'" Shawkat told Vulture. "You get too close to the prom king, and all of a sudden, everyone's like, 'Well, who is this bitch?'"
Thankfully, it seems as though the Arrested Development star is now able to laugh at the situation.