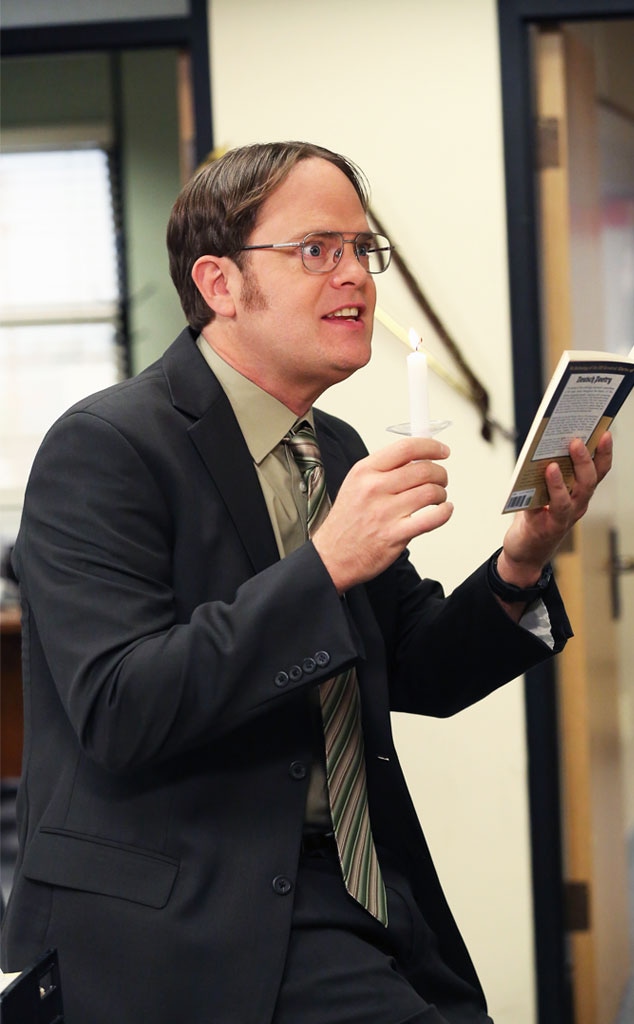 Byron Cohen/NBCU Photo Bank/NBCUniversal via Getty Images
The Office is making a change to an episode to take out the use of blackface. The episode in question, 2012's "Dwight Christmas," features Rainn Wilson's character, Dwight, trying to get his coworkers to participate in a Schrute family Dutch Christmas tradition. As part of his efforts, Dwight has Nate (Mark Proskch) dress up as Zwarte Piet, a companion to Saint Nicholas in Dutch folklore. The character was traditionally played by an actor in blackface.
"Dwight Christmas" aired as part of the ninth and final season of the Emmy-winning series.
Series creator Greg Daniels is behind the edit to the episode. The new version will be on Netflix, syndication and the other platforms the show is available to purchase.
"The Office is about a group of people trying to work together with mutual respect despite the inappropriate actions of their boss and assistant manager. The show employed satire to expose unacceptable behavior and deliver a message of inclusion," Daniels said in a statement to E! News. "Today we cut a shot of an actor wearing blackface that was used to criticize a specific racist European practice. Blackface is unacceptable and making the point so graphically is hurtful and wrong. I am sorry for the pain that caused."
After the deal between Universal and Netflix expires in 2021, The Office will move to NBCUniversal's new streaming service Peacock.
The Office is just the latest comedy to make changes to reckon with its past. At the request of series creator Bill Lawrence, Scrubs episodes featuring blackface were pulled. Tina Fey made the same request for 30 Rock. In the animated TV world, Jenny Slate and Kristen Bell have stepped down from roles playing biracial characters in Netflix's Big Mouth and the Apple TV+ series Central Park, respectively. In statements, both actors acknowledged the casting of a white woman in biracial animated roles was wrong. 
Watch:
Kristen Bell Steps Down as Voice for Biracial Character
"At the start of the show, I reasoned with myself that it was permissible for me to play Missy because her mom is Jewish and white—as am I. But Missy is also Black, and Black characters on an animated show should be played by Black people," Slate said in a statement.
"I acknowledge how my original reasoning was flawed, that it existed as an example of white privilege and unjust allowances made within a system of societal white supremacy, and that in me playing Missy, I was engaging in an act of erasure of Black people," she continued. "Ending my portrayal of Missy is one step in a life-long process of uncovering the racism in my actions."
Bell took to Instagram and captioned a post that included a statement put out by the creative team, "Here is one of mine. Playing the character of Molly on Central Park shows a lack of awareness of my pervasive privilege. Casting a mixed-race character with a white actress undermines the specificity of the mixed race and Black American experience. It was wrong and we, on the Central Park team, are pledging to make it right."
"I am happy to relinquish this role to someone who can give a much more accurate portrayal and I will commit to learning, growing, and doing my part for equality and inclusion," Bell concluded.
(E! and Peacock are both part of the NBCUniversal family.)