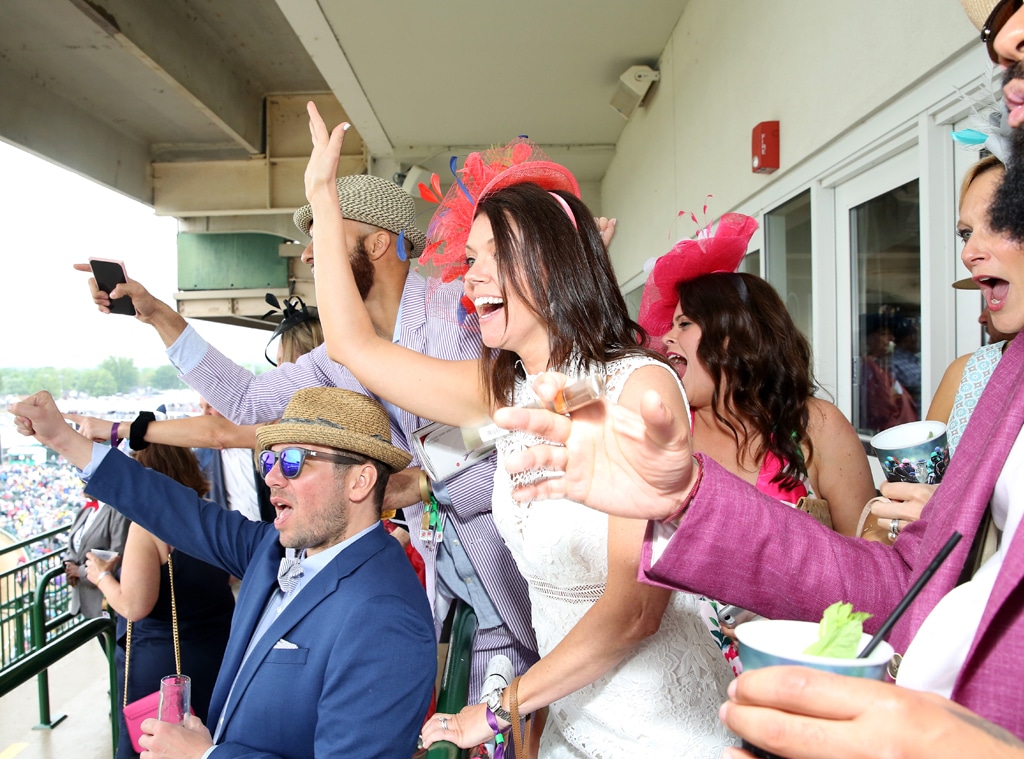 Robin Marchant/Getty Images for Churchill Downs
Grab your finest hat and a matching mask, because the 2020 Kentucky Derby will now allow spectators. 
Churchill Downs announced the decision Thursday and said "strict guidelines" would be implemented in response to ongoing concerns surrounding the coronavirus pandemic. After the outbreak forced its postponement in May, this year's "Run for the Roses" will take place on Saturday, Sept. 5, 2020. 
"Our team is deeply committed to holding the very best Kentucky Derby ever, and we will take all necessary steps to protect the health and safety of all who attend and participate in the Derby," Churchill Downs Racetrack President Kevin Flanery said in a statement. 
In order to further curb the spread of COVID-19, Churchill Downs said it worked with state and local officials, as well as public health experts to establish a "multitude of precautionary measures" to "keep our customers, employees and communities as safe as we responsibly can."
Those guidelines include reducing the venue's capacity, "severely" limiting access throughout the facility and prohibiting fans from entering the barn area.
Watch:
Teachers Share Uplifting Messages to Students Amid Coronavirus
Additionally, an updated Code of Conduct states that Derby guests will be "consistently and frequently encouraged to wear a mask at all times unless seated in their reserved seat or venue," "will be asked to wash their hands for 20 seconds or sanitize them frequently," and "will be encouraged to socially distance themselves from others when possible."
It was not made known how many spectators will be allowed in for the Kentucky Derby, which typically draws an estimated 150,000.