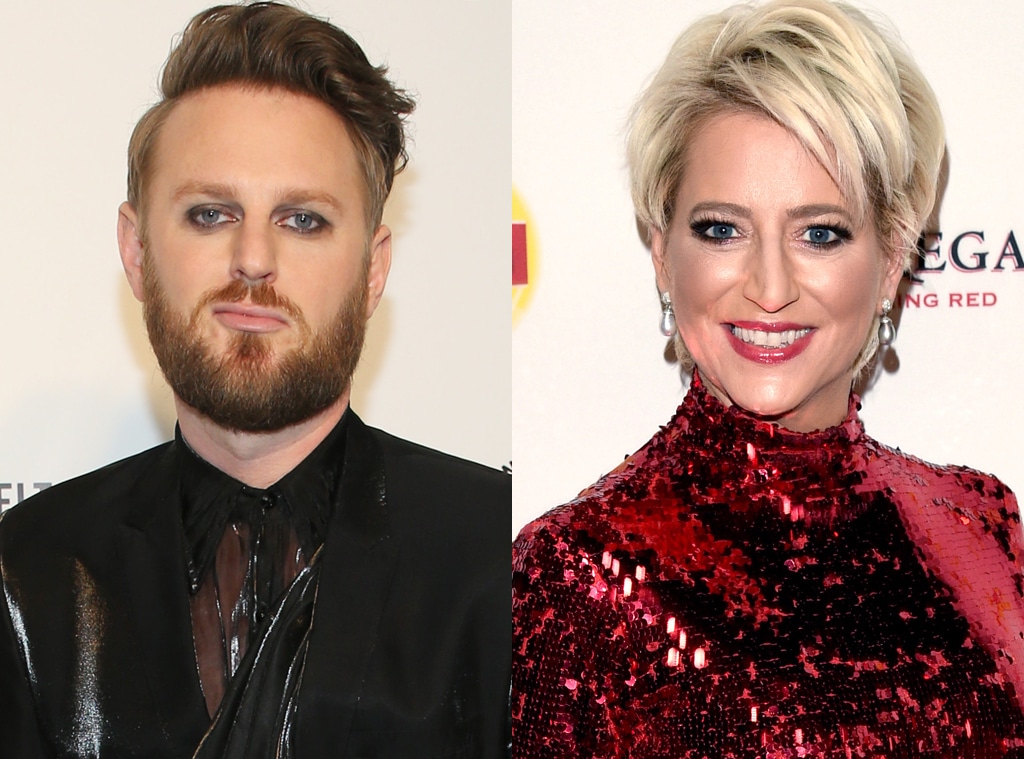 Phillip Faraone/FilmMagic / Bryan Bedder/Getty Images for Women's Day
Dorinda Medley is criticizing Bobby Berk for accusing a Real Housewives of New York star of stealing, but it's not for the reason one would expect.
Last week, the Queer Eye star recalled to Jenny McCarthy a particularly negative experience that he had with an anonymous RHONY cast member. He alleged that the unnamed perpetrator and her husband tried to "bully" him into decorating their home at no cost and when he refused, they stole items from his store. Then, Berk claimed that when he later confronted the person over their decision to "literally" steal from him, the "bully" said, "You know what? Then let's go to court. This'll be good TV. It's easier for us just to have our lawyer deal with it than it would be to actually pay you."
Berk's comments set off a flurry of speculation on social media, with some claiming that Aviva Drescher seems most likely to be the culprit, especially since he's referred to her as a "con-artist" in years prior.
Nonetheless, Medley is making it clear that Berk's actions do not sit well with her. The reality star explained on the Chanel In The City with Chanel Omari podcast, "What's the point? Where are we going with this? Timing's terrible... Here's the thing, say who it is or don't say it at all. I don't do riddles, okay?"
She added that in not naming the alleged theft, Berk cast a "negative tone" on all the women of RHONY. 
Watch:
"Queer Eye" Cast Keeps Fashion Secrets From Each Other
In regards to rumors that Drescher took items from Berk's store without permission, Medley said that since they were on different seasons of the show she doesn't know Aviva "that well." However, she noted,  "I've met her a couple times... She has always been perfectly nice to me. I know nothing about her background."
Overall, Medley agreed the situation with Berk is "tacky." 
"Five minutes of fame, hope you got it, hope you liked it," she said of Berk. 
Drescher has yet to comment on the speculation surrounding her alleged interaction with Berk.