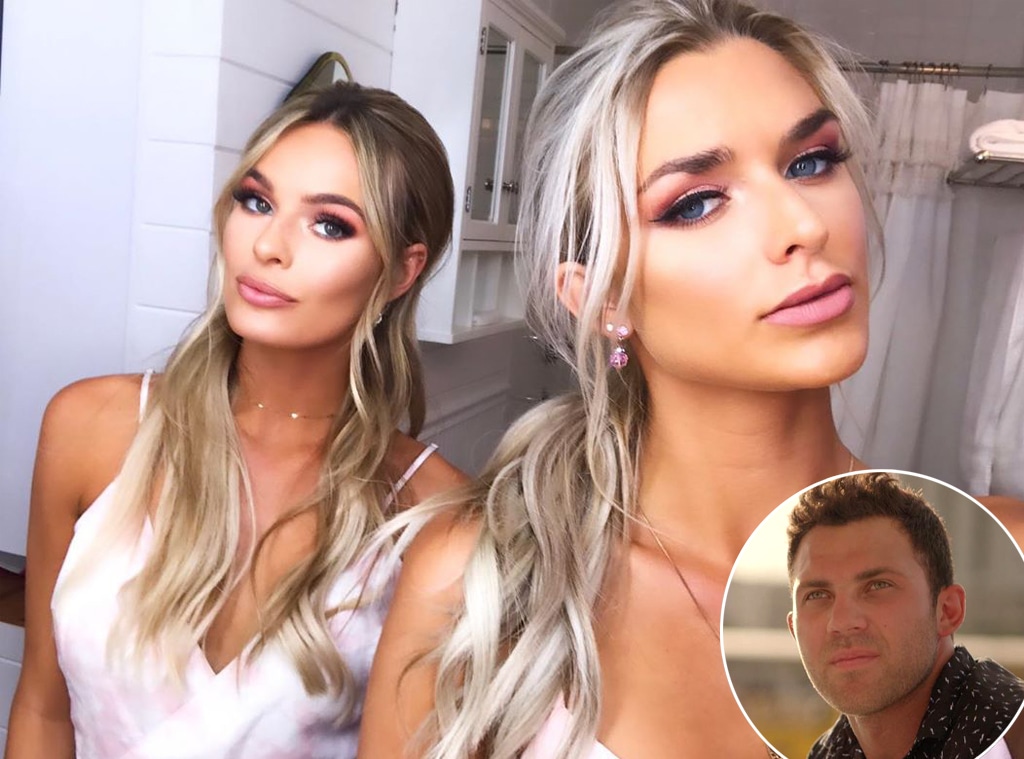 Instagram
Alex Kompothecras is not missed by some of his Siesta Key co-stars.
Less than two weeks after MTV decided to cut ties with the reality star over offensive comments he allegedly made on social media, two cast members are reacting to the news. 
"I have a lot of—I don't want to say racist followers—but a lot of people are really upset with him leaving," Juliette Porter shared on Thursday's new Chicks in the Office podcast. "People love a villain."
Kelsey Owens added, "I don't understand. There are so many people saying they want him back and I'm like, do you understand why he's gone?"
Ahead of the reality show's mid-season premiere, MTV released a statement confirming Alex would not be returning to the series.
"We've made the decision to cut ties with Alex and are editing the current season to minimize his presence," the network shared with E! News. "He will not be in future seasons of Siesta Key." 
Alex came under fire when Internet users pointed out his alleged use of the N-word and other racial slurs on Instagram.
Alex has not commented publicly on his firing or the comments. Days before losing his MTV gig, he took to Instagram and confirmed the birth of his first child with girlfriend Alyssa Salerno. 
"MTV definitely made the right decision on cutting him," Kelsey shared in her latest interview.
Both Juliette and Kelsey have assured fans there is still plenty of drama to come this season on Siesta Key.
In the weeks to come, viewers will find out where Kelsey stands with boyfriend Garrett Miller. As for Juliette, fans will finally get to meet the new man who is making her so happy.
"Sam [Logan] and I were always friends and then things got a little more serious. I just hope that people see that I can actually have a guy that is so sweet to me and he would drop anything to help me with whatever," she previously gushed to E! News. "He makes me happy and I can trust him and that's what I love them. It's not a hectic relationship." 
Siesta Key airs Tuesday nights at 8 p.m. on MTV.